Tech Support Scams Are Back — Microsoft Warns Users 
Microsoft has issued an urgent alert to Windows users; ignoring it could end up costing you.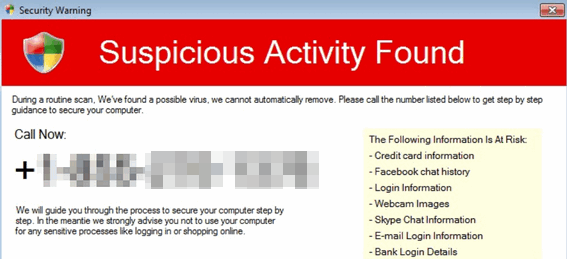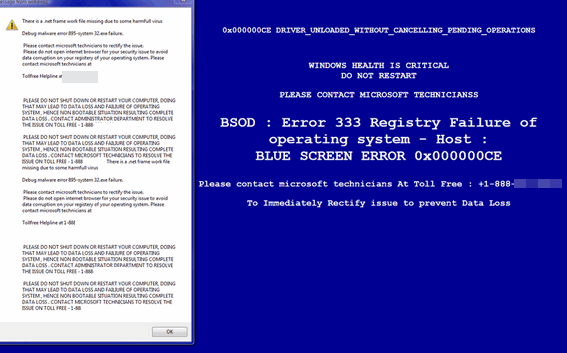 In a blog post, Microsoft's Mary JO Schrade, Assistant General Counsel, Digital Crimes Unit Asia.
"Tech support fraud has evolved from pure cold calling to a more sophisticated infrastructure that leverages affiliate marketers to deliver professional-looking pop-ups to consumers, prompting them to contact fraudulent call centers.

"We also see scammers using email, search engine optimization (SEO) and social engineering tactics to lure victims. These tactics have served to expand an enterprise model that is easily replicable, with perpetrators sharing resources, including referrals to call centers, leads and payment processors."
Microsoft says it continues to be advised of a growing number of attacks that attempt to trick users into giving personal data and credit card details via fake tech support alerts. While these scams are not new, they are getting more sophisticated.
The current trick scammers use is a pop-up window that suddenly appears out of nowhere with a terrifying message telling the user that their PC has been compromised. The pop-up window may contain the words "Windows", "Microsoft Support", "Microsoft Certified" or other misleading wording. Also, the pop-up will contain a tech support number that directs users to a fake call center. If a user calls the number, they'll be asked to pay for services and repairs, they don't need.
We have covered tech support scams many times in the past, and now that they're coming back, we want you to be aware and informed.
To see more screenshots, to learn how tech support scams work, and how to get rid of the fake alerts, read the article below. It will be worth your time – because recognizing a tech support scam the minute you see it can save you a lot of time, trouble – and money.
Be Prepared – Not Scared: Tech Support Scams & Microsoft Support Scams Are Everywhere!