The Old Oak and the Christmas Tree Place – Revisited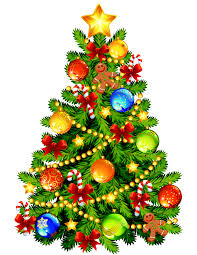 Has it really been twelve years since I wrote the original "The Old Oak and the Christmas Tree Place…In Search of the Perfect Christmas Tree"? It doesn't seem possible; life is flying by so much more quickly than ever. I was twelve years younger then, and so was my son. A lot has happened to both of us since then — my son has gone on to a successful career working for a university while my little business has fallen on tougher times. So, I guess he and I have both changed and sadly, I feel, we've drifted apart. I love him just as much now as I did then, and I'm sure he loves me just as much too. Things are different now — I'm not particularly proud of how I've handled some things — I seem to have forgotten the important things in life and focused on the trivial. And I am not getting any younger. I'm terribly sorry that I've let this schism develop between us –but I am going to try my best to change things and see if we can overcome the things that time, he, and I have changed.
I re-read "The Old Oak and the Christmas Tree Place…" this morning and I cried. And it is with tears in my eyes that I write this. I'm sure he doesn't see me the way he did then, and I'm sorry for that. But as we all learn in live, there are consequences for every action and some are not the most pleasant. It's really hard not to let time change things but I'm not blaming this on time. I could have and should have done better. I have a friend who lives in Georgia who constantly reminds me that, as we age, we become more and more "Could've, Should've, Would've" people.
I look back and see so many things I could have done, so many things I should have done, and so many things I wish I would have done. And of course,, like you, and everyone else, I see many things I wish I should have not done. But, I think, it's more the things I should have and could have done that changed things. And I think my son would agree that there were things he could have and should have done as well. But he's young and I'm not — there's plenty of time for him to learn the lessons of life; I am the unwitting teacher, I suppose. And I am quite sure I've not been a very good one at times.
But love is a strange and wonderful thing. And I don't mean love in the sense that society has trivialized it — I mean love that endures no matter what. Love endures and bridges the most impossible and perilous chasms. I like to ponder Paul's letter to the Corinthians, in which he wrote:
"Love is patient, love is kind. It does not envy, it does not boast, it is not proud. It does not dishonor others, it is not self-seeking, it is not easily angered, it keeps no record of wrongs. Love does not delight in evil but rejoices with the truth. It always protects, always trusts, always hopes, always perseveres.Love never fails…" (Corinthians 13:4-8)
Love keeps no record of wrongs…Love never fails.
Our world, so full of superficiality and concern with "image", with its throw-away marriages, cheap instant friendships, and the ironic disconnection that the instantaneous connectivity technology brings, has diluted the word love so much that it has become a meaningless, watered-down, and vague shadow of what the word really means;  it has now become a word people throw about so casually that it has nearly lost its true meaning.
I'm guilty of many things, but maybe most of all I'm guilty of allowing my heart and soul to be so entrapped by the cold, faceless world of technology — that I've been living in an ether-world where nothing is real and there's "nothing to get hung up about".
There's a Christmas song called "Where Are You Christmas" — and, it just so happens,  I heard it for the first time when I took my son to see "The Grinch Who Stole Christmas" at the theater when the movie was first released. I heard it this morning and one verse of that song has been haunting me every since —  I could very well change the word "Christmas" to my son's name… and he could change the word Christmas to "dad":
Where are you Christmas?
Do you remember,
The one you used to know?
I'm not the same one.
See what the time's done?
Is that why you have let me go?
So, with that song still playing over and over in my head, I rededicate "The Old Oak and the Christmas Tree Place" to that father and son, who once walked together, through acres and acres of pine trees…
In search of the perfect Christmas tree.
The Old Oak and the Christmas Tree Place
In Search of The Perfect Christmas Tree
"One hundred years from now, it will not matter what my bank account was, how big my house was, or what kind of car I drove; but the world may be a little better, because I was important in the life of a child." (Forest E. Witcraft)
For twelve years now, my youngest son and I have gone in search of the perfect Christmas tree. It was easier for us to carry out these yearly treks when he was younger and lived at home. But, as kids tend to do, he grew up, and went off to college, and then to grad school, and now lives nearly four hours away.
But, one thing about Kevin (my youngest), he's a stickler for tradition. Neither mud, rain, snow, sleet, fog, thunderstorms, floods, or sub-zero winds (and we've sloshed and nearly-froze-to-death through many of them) would stop him from completing our traditional yearly mission. And, who am I to scoff at tradition? I'm the family elder (and I get reminded of that often – even though I'm a child inside. It seems that your children never let you forget your age). I guess that makes me the current "Keeper of The Tradition".
Each year for twelve years now, during the first week or two in December, we set off on a journey in search of the perfect Christmas tree. This year, because of my son's schedule, we had to move our date up a little – but the tradition must continue!
The area in which I live is mostly rural with an abundance of small farms, forests, and, fortunately, Christmas tree farms. I say fortunately, because if one is in search of the perfect Christmas tree, one needs choices and lots of them.
For most people, getting a Christmas tree is a half-hour jaunt. Go to the local tree lot, pick out a tree, throw it in the trunk and head home (or get the perfect artificial tree, which by the way is an oxymoron). But not for us. Most of our sojourns last six or seven hours and one hundred twenty miles or so. This year was to be no different.
I hadn't seen Kevin in nearly two months, but once he got back home and we took off on our search, it seemed to me that we had never been apart. We were just as comfortable with one another as we have always been. I told Kevin that this is how you know you're close to someone – you can be apart for months but when you get together again it's like you were never parted.
This year was particularly cold, windy, icy, damp and miserable. The perfect day for one of our best traditions.
Our "Christmas tree farm of choice" is one we can never find. It seems, every year, we forget how to get there. Some years we never make it there because we cannot find it. It seems that the months from Christmas to Christmas last but a few weeks anymore, yet, either my memory is going or it's kind of fun to forget. I'm certain Kevin's memory is not going yet, I think he forgets on purpose too.
Anyway, we did find it last year, and wouldn't you know we found it this year too. I cheated and called a friend of mine who grew up in the area where the farm is, if you must know. But when we arrived at "Granny's Christmas Tree Farm" bright and early around 10:00 AM, there was no one around; the place was deserted. My son even got out of the truck and went and knocked on several doors. No answer. Bah! Humbug! With a little sadness (for we just knew the perfect tree was hiding somewhere on Granny's 38 acres just waiting for us) and a lot of determination, we set off, once again, on our yearly quest for the "perfect" Christmas tree.
Several tree farms and a hundred miles later, the back of my truck was barren. No tree at all. The perfect Christmas tree was just as elusive this year as it has been every other year. Perfection, it seems, is never easy to find.
With wet feet, and red, rosy cheeks, we remain undaunted. Our mission is not complete. Onward we go. Four hours and still not even close to finding that elusive perfect Christmas tree. As it turns out, that's s good thing. It gives us plenty of time to talk. This year I discovered that Kevin has a little philosopher in him. He pointed out that in among humankind it seems it's always the "beautiful" people that Lady Luck smiles on the most. You know what I mean: the best jobs, the most money, all the best of all the stuff that doesn't really matter.
But Kevin, in all his youthful wisdom pointed out that in the world of Christmas trees, it pays to be ugly. The ugly trees are there year after year watching their "beautiful" friends sawed down and taken away to be decorated and admired for a couple of weeks, after which they are dragged to the tree lawn and hauled off by men in filthy, tattered,, work coats – and thrown unceremoniously into the back of a big garbage truck. In the world of Christmas Trees, the ugly survive. Its the ugly trees that survive and stand tall, year after year, in fields full of holes and stumps.
After making our tour of every Christmas tree farm we could find we decided that, for the first time in the history of our tradition, we may have to give up for the day and return home empty handed. And, try again the next day. But, we decided to give Granny's Christmas Tree Farm one final try. And it's a good thing we did.
We pulled into Granny's and found that it was now open although certainly not overrun with Christmas tree seekers. There was only one other car there. So, we found ourselves alone to roam thirty-eight acres in search of the perfect Christmas tree.
Granny's land is some of the most beautiful land I've ever seen around this area. This is northern Ohio. We don't have mountains. We don't even have big hills. The glaciers, millions of years ago, made sure of that. But Granny's land is full of woods, streams, and rolling land that seems to stretch as far as the eye can see. How lucky one would be to live in a place like this. Quiet, pristine, bucolic and so far away from the "madding crowd".
We walked and walked and walked the trails, to, in and through the Christmas trees. We looked at every tree with artist's eyes. We sized up hundreds of trees to see how close they came to the perfect Christmas tree we envisioned. As we were walking the southern edge of the farm, we spotted a huge, towering oak tree. It has stood in that same spot for over four-hundred fifty years. When that oak was young native Americans were the only Americans. That tree was over one-hundred and fifty years old when the Declaration of Independence was signed. When that tree was in its youth the Elizabethan Age in England had just begun with the death of Queen Mary and the ascension to the throne of Elizabeth, the daughter of Henry VIII by Anne Boleyn.
And there it stood, majestically above everything, watching us, here in the year 2005. If only we could get that tree to tell us what it has seen. The changes that it must have witnessed. How strange it was to see such a majestic oak in the middle of thousands of Christmas trees. We want to go back and photograph it when its leaves are painted for autumn and its long shadows stretch long into a crisp autumn evening. We stood and looked in awe and I think I saw it looking back at us. If it did, it was nothing if not amused.
We were cold, wet and hungry by this time. But, the perfect Christmas tree was waiting: out there, somewhere. Another half-hour passed and suddenly Kevin said: "Dad, look at this one!". I knew from the sound of his voice (we are experienced in this sort of hunt, you know!) that indeed the end of our quest drew near. I cast a critical eye at the blue spruce he had found and it was, the perfect Christmas tree.
I held the tree upright as he carefully sawed the truck – soon it would be in my truck and another successful Christmas tree hunt would be complete. I felt a little tug of sadness at that thought – I always look forward to this adventure each year, no matter how old my son gets (or how old I get) it's just as much fun now as it was when he was a young boy – and now, it was over for this year. But, years come and go so quickly anymore – before I know it, we'll be out there next year cold, wet, and muddy and sharing some special moments together. And savoring each one of them.
With the tree harvested and us exhausted we carried the heavy tree a little way and then spotted "Bob" (the owner of the farm) approaching in his pickup truck (with tree-hauling trailer attached) – come to rescue us, I'm sure! It was a welcome site to our shivering, weary eyes! Bob helped us place our "perfect" Christmas tree in the trailer and he drove us, and our prize, back to my truck. We paid for the tree and put it in my truck. Then, we headed home. A mission accomplished. A tradition preserved.
As we were unloading the truck and carrying the tree around to the back of my house, I looked at my son and thought about how close we had grown over the years; and how proud I was of him and all he's become. I knew then, exactly what a perfect Christmas looks like and what it means.
What makes our perfect Christmas trees perfect is not the way they look. What makes our Christmas trees perfect is the love and tradition that go into each one of them. What makes our Christmas trees perfect is knowing that my son will carry on our tradition with his children. And, long after I'm gone, my son and his grandchildren will carry on the tradition that we started. And, I have a feeling that even after I'm long gone, I will still be right there with them – if only because someone will be remembering me.
It makes me feel good to think that the world might just be a little better place because I was important in the life of a child.