The Windows 10 Start Menu – Alphabetically Speaking
Open the Windows 10 start menu and you'll probably see a list of programs beginning with programs whose names start with the letter "A"  (or a number).
So, let's say you want to open Windows Accessories using the start menu. How are you going to get there? Are you going to scroll down to the W's? Nah… here's a quicker way:
Press the Windows Key — or click the start button – to open your start menu. Click the letter "A". Go ahead – click it.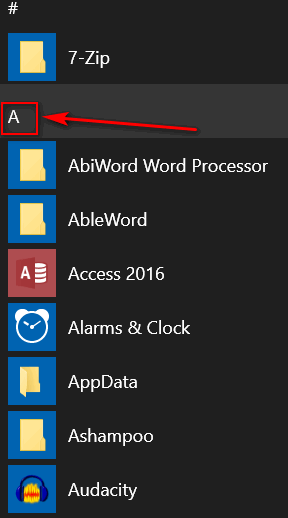 You'll see an alphabetical menu appear. If you want to go directly to the W's  – and you do if you want to find Windows Accessories on your start menu – click on W.
As soon as you click a letter, the start menu automatically advances to that section of the start menu. In this example, I wanted to go to Windows Accessories, so I clicked "W". And voila! There I am in the W section of my start menu. No scrolling… no kidding.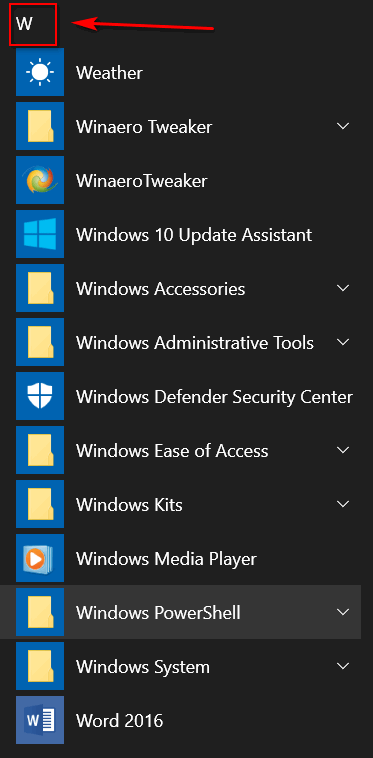 You can go from A to Z without scrolling through your start menu. Heck, you can even go from # to Z!
If you're looking for something specific in Widows Accessories, for instance Character Map, just type Character Map in Taskbar search and press Enter…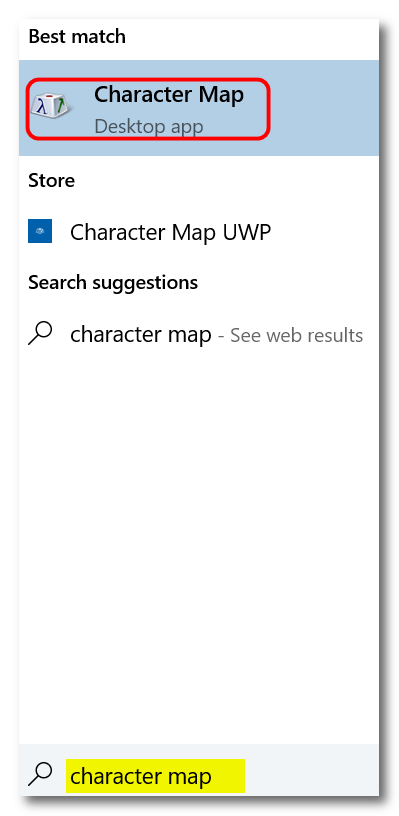 See? No Start menu needed.