Three and a Half Free Alternatives for Microsoft Office
One of the questions we are most frequently asked is what is the best free Microsoft Office alternative? It's not an easy question to answer – there are many free alternatives to choose from.
We've picked our three favorite free alternative desktop Microsoft Office suites and one that is not a desktop application — which is why the title of this article is "Three and a Half Free Alternatives for Microsoft Office. We could have added Google Drive too, but we didn't as most of you with Google accounts are already familiar with it.
LibreOffice
LibreOffice is our top choice of free programs that can do just about everything MS Office can do. This suite has alternatives for Microsoft Word, PowerPoint, Excel, and Access,
The LibreOffice suite has six programs: Writer (Word), Impress (PowerPoint), Calc (Excel), Base (Access), Math, and Draw. The biggest drawback to LibreOffice is that you can't pick and choose which of these you want to install – you have to install the entire suite.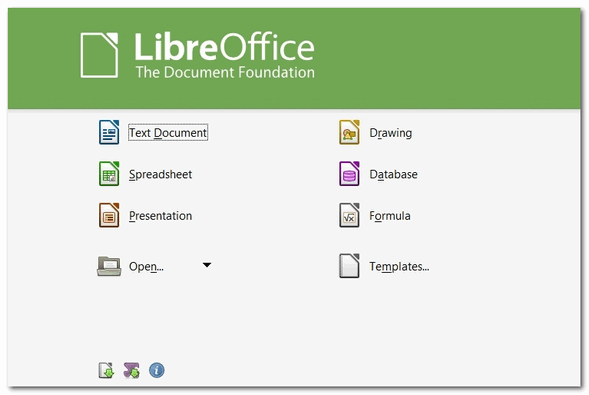 All of the programs in the LibreOffice suite can open, edit, and save to the Office 2007 and newer Office file formats.
You can read more about and/or download LibreOffice from here.
---
OpenOffice
OpenOffice has a word processor, a spreadsheet program, a presentation program, a graphics program, and a database program as part of its suite.
The programs and their corresponding MS Office program are listed below:
Writer (MS Word)
Calc (MS Excel)
Base (MS Access)
Impress (MS PowerPoint)
The main drawback to OpenOffice is, although you can save files in MS Office formats, it does not, by default, save to these formats.
Most MS Office formats can be opened, edited and saved with OpenOffice, including DOC, DOCX, XML, XLS, XLW, DBF, PPT, PPS, and POTX.
OpenOffice allows you to select which programs in the OpenOffice you want to install which give you the option of which programs in the OpenOffice suite you want to install so you don't end up installing programs you won't use.
You can read more about and/or download OpenOffice from the Apache OpenOffice website.
---
WPS OFFICE FREE
WPS Office Free is a trimmed down version of WPS Office premium office suite, but it's doubtful you'll notice. WPS Office Free has 3 programs that look and work much like the latest versions of Word, Excel, and PowerPoint – and it has equivalent features.
WPS Office Free supports MS Office file formats so you can save your work in native Microsoft Office formats for easy sharing with Office users. WPS Office Free also comes with an excellent free PDF reader.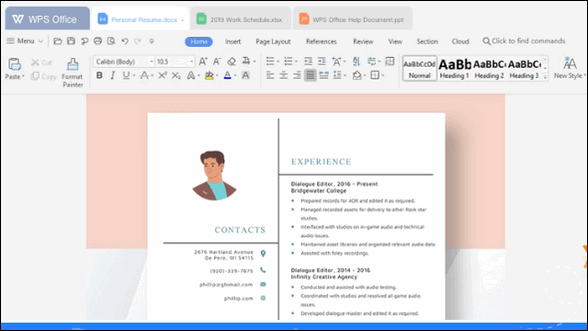 On the downside, the program tries to prompt you into upgrading to the paid versions of WPS Office so there's an occasional ad, but these are few and far between and won't get in the way of your work. A small price to pay, we think, for everything you get in this suite completely free.
You can download WPS Office free here.
---
Microsoft Office Online
Though not a desktop application, MS Office Online is the closest thing you'll find to a free copy of  Microsoft Office.
It is a trimmed down version of Microsoft Office. It lacks many of  Microsoft Office's advanced features. But if you just use basic Microsoft Office features, Microsoft Office Online may be just what you're looking for. Microsoft Office Online has online versions of MS Word, PowerPoint, OneNote, Outlook, and Excel that you can use free of charge.
Any file type that works with Microsoft Office products works with Microsoft Office Online, which means you can edit any file and then save a copy back to your computer or in OneDrive.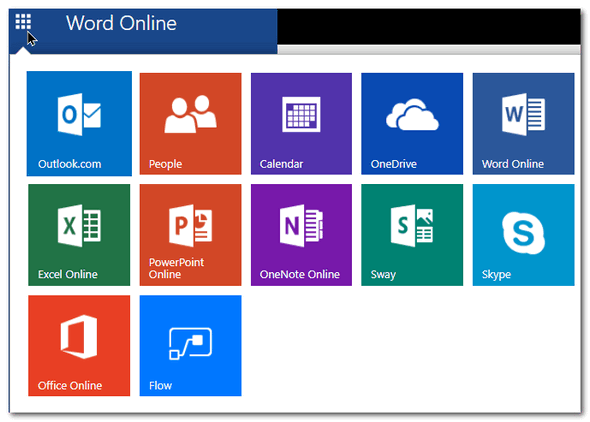 And… just one more thing… You'll need a Microsoft Account (in other words a @hotmail, @outlook.com, @live.ca, @live.com or @msn.com email address) to use Office Online.
Get more information and/or sign in to Office Online with your Microsoft account here.
If you don't have a Microsoft account you can create one here.