Three Useful Cloudeight Site Picks
We've featured fun sites, and time-wasting sites, and useful sites. Today's site picks are (we hope) in the useful category. There's something here for just about everyone. We hope you enjoy these three useful Cloudeight Site Picks.
We've worked on a lot of computers and we've noticed many of you have installed software for converting one file format to another. Frankly, many of the file conversion programs you can download free also install malware or come bundled with malware. Whenever possible we try not to install some things like file converters for example.  We're always keeping up on useful Web services (or discovering them) and today we discovered a new one called FileMinx which allows you to convert many types of DOC, Image, Music and Video file from one format to another.
If you're looking for a quick way to convert files from one format to another, for whatever reason, you might want to take a look at File Minx at http://www.fileminx.com . It's free and works very well. Keep in mind there's a limit to the size of file you can convert. Currently the maximum file size you can convert is 50 MB, which covers about all DOC, Image, and Music formats – but some video files, may easily go over that limit. You can convert files from your computer or from the Internet.
Here's a list of file formats you can convert to/from:
Document
DOC, DOCX, LWP, MediaWiki, ODT, PDF, RTF, TXT, Word 6, Word 97-03, WPS
Image
BMP, GIF, ICO, JPEG, JPG, PCX, PIC, PICT, PNG, PSD, SUN, TGA, TIF, TIFF, WMF
Audio
AAC, AIF, AIFF, AU, FLAC, iPhone, iPod, MKA, MP2, MP3, OGG, RA, SND, VOC, WAV, WMA
Video
3G2, 3GP, ASF, AVI, DIVX, DVD, Flash, GIF, iPod, MKV, MOV, MP4, MPEG, MPG, PSP, RM, WMV, XVID
If you have files you want to convert and they are 50 MB or less in size, you might want to give FileMinx a try. It's free. BE ADVISED – This site is supported by advertising. Beware the ads at the top and right-side offering to convert files.
NOTE: FileMinx has announced they will be shutting down on 12/31/2018.
---
Fax Zero lets you send faxes to anyone in the USA or Canada for free. Using the free fax service you can send up to 3 pages in one fax and a maximum of 5 faxes a day. Additionally, you can choose to pay $1.99 (USD) and send up to 25 pages with or without a cover. If you need to send an international fax to a recipient outside of North America, you can do so at a fixed rate per use.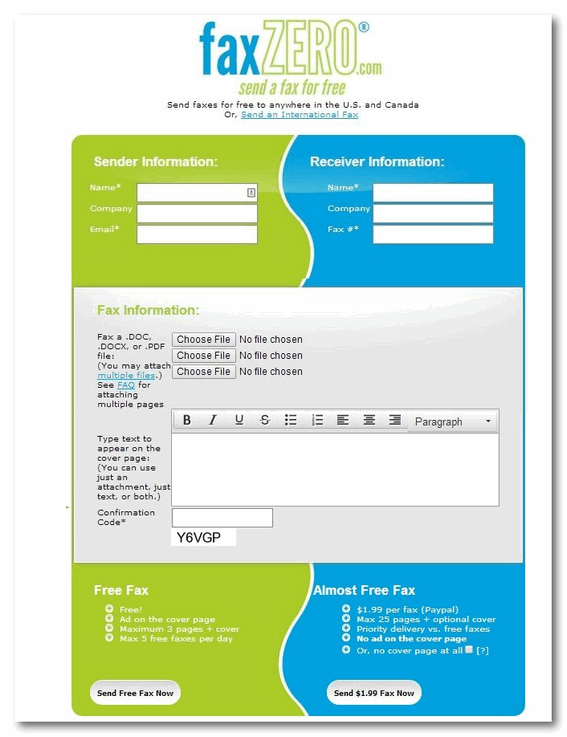 Visit the Fax Zero website to learn more.
---
Skyscanner is the biggest and most popular global travel search site that you probably never heard of. Skyscanner doesn't spend much on advertising in the USA like Travelocity, Priceline, Cheap Tickets and some of the others do, but Skyscanner is a world leader in providing instant online comparisons for millions of flights on over a thousand airlines, as well as finding the lowest price on car rentals and hotels anywhere in the world.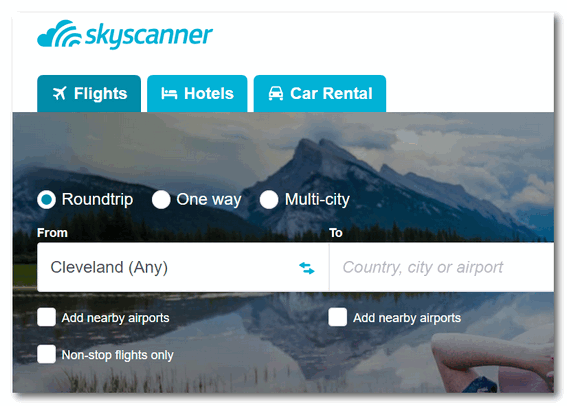 Here are some words from the folks at Skyscanner:
What is Skyscanner?
Skyscanner finds you the cheapest flights by comparing millions of flight options. Aside from plane tickets, we also compare hotels and car rental prices.

Skyscanner is free!
When you find cheap tickets and click to book, we link you through directly to the airline or travel agent. No hidden charges, no added fees. So you get the best deals every time!…
Ready to go somewhere… or just pretend you are? Visit Skyscanner and fly away…