Three Ways to Get an Anonymous Number for Your Cell Phone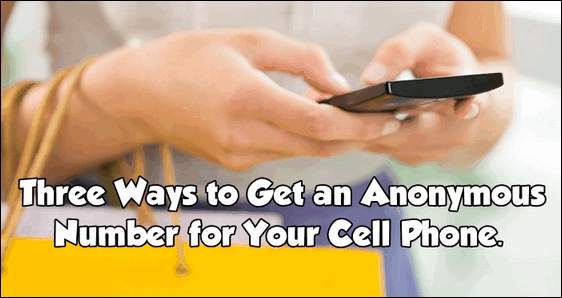 From time to time, we read something that we think many of you would be interested in – and when we do, we'll post it here and share it with you. 
Here is an article that answers a question most of us with Smartphones have had – How to give someone a way to call you without revealing your real cell phone number. We're not talking about tomfoolery here. Many times, there are legitimate reasons for not wanting to publicize your cell phone number. The number one reason is that no one wants to put their cell number out there and risk getting more phone spam. But there are times when we have to give someone our cell phone number. For instance:
When selling something online.

When buying online.

When calling for information and requesting a callback.

To receive verification codes from 2FA (2-factor authentication).
You can probably think of other reasons why and situations where you'd rather keep your cell phone number private.  I don't know about you – but I get enough cell spam already – I don't need any more than I already get… and you probably don't either.
The following comes from Online Tech Tips. We hope you find it interesting and useful.
---