Tickld – A Cloudeight Website Pick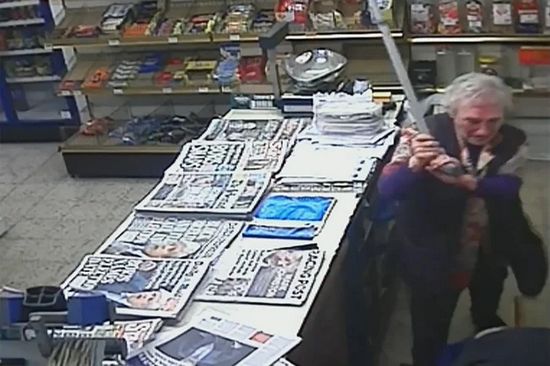 Today we're going to take a break from the tips and tricks and the Windows fixes and share with you a site pick that will make you laugh — or at least smile. And it may warm your heart too.
Tickld is a website full of articles and news stories sorted into four categories:
Heartwarming, Spooky, Wow, Cute, Outrageous, and Funny.
When I first stumbled on Tickld, I had a tough time leaving the site as it has that "just-one-more" stickiness to it. There are always more articles to read and more interesting headlines to click on and on and on…
Here's what the staff of Tickld has to say.
ABOUT US

Here at Tickld, we know what tickles you! Our editorial team aims to humor, surprise and delight you with our daily content. They scour the internet for the hidden gems, keeping a keen eye on what's trending, and serve you only the best of the best. So, keep calm and scroll on!
OK, enough of my rambling, how about a few samples to motivate you to visit our Cloudeight Site Pick – Tickld.
Spunky Grandma Escapes From Retirement Home To Get Tattoo

A plucky great-grandma in Londonderry, Northern Ireland was not about to miss out on her granddaughter getting a tattoo. Sadie Sellers, 79, escaped from her retirement home to get inked with her great-granddaughter, Samantha. If you think all elderly folks are timid, gentle people, then think again. The adventurous Sellers is a lady who simply wants to live her life to the fullest…

---

Retirement Home Hired Male Strippers For Patients

Who said retirees can't have a little fun? Well, apparently their children did.

A Long Island retirement home found itself in hot water after being accused of treating its patients to a knockoff Magic Mike striptease…

All parties involved would've gotten away with it if it weren't for the son of one resident…

---

Stick 'Em Up: UK Granny Wins Award For Fighting Off Robber With Cane

This granny wasn't going down without a fight!

Medals are usually reserved for civil servants and other selfless acts, but the Amplifon Awards had to give an accolade to this feisty 83-year-old grandmother.

Shopkeeper June Turner was caught on camera fighting off a burglar when he decided to rob her newsstand. Armed with only her cane, the tenacious Turner took a swing at the robber, thwacking him multiple times…

---
And a few headlines for you…
Hairdressers Recall The Nastiest Client They've Ever Had

Canada Made Unlicensed Bingo Illegal So These Seniors Straight Up Broke The Law

9 Year Old Girl Fills Chapstick With Cheese, Proves The Future Is Female

People Share The Most Annoying Thing A House Guest Has Ever Done
There are plenty more interesting, funny, outrageous, and heartwarming stories on Tickld. And more are added every day.
Take some time and visit Tickld, it's a Cloudeight Site Pick – and we're sure you'll enjoy it. Plan to spend some time there… because you will!