Turn on Sound for Caps lock, Num lock, and Scroll lock Keys
Here's a short and easy reminder showing you how to turn on an audible alert whenever you press the Caps lock, Num lock, or Scroll lock keys.
Step 1: Press and hold down the Windows key and tap the U key… or open the Settings app. Navigate to Ease of Access > Keyboard page.
Step 2: Scroll down the Keyboard settings page to see the Use Toggle Keys section.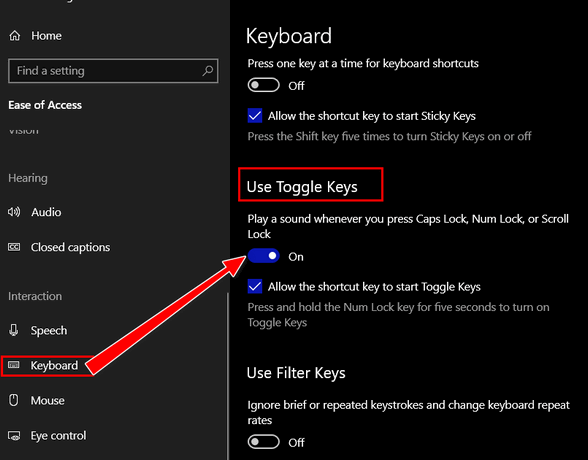 Step 3: Turn the switch on under "Play a sound whenever your press Caps Lock, Num Lock, or Scroll Lock" to hear a sound when you press one of these keys.
If you decide later you don't want to hear an audible alert whenever you touch one of those keys, just turn the switch off.