uBlock Origin: An Adblocker You'll Love
We understand why websites display ads… our site does. It's a source of revenue. But some sites get carried away. And we don't understand that because it ruins it for everybody. Why sites would display so many ads as to annoy its visitors is beyond my comprehension. Some sites have so many flashing, floating, content-burying ads, they are almost impossible to use. It makes no sense. Yet, there are tens of thousands of Web sites that cram so many ads on one page you can hardly see the page.
So we totally understand why so many of you use adblockers. Today we're going to tell you about an ad blocker called uBlock Origin which is the best adblocker we've ever tested.
uBlock Origin was suggested to us by David Biggar, a security expert at Emsisoft. Having a recommendation from someone like David gets our attention. So we decided to take a look and see what uBlock Origin is all about. We were impressed.
We know many of you use AdBlock Plus – it's the most popular ad blocker, by far. But like a lot of programs that started out free, they discovered a way to make money while staying free – and there is nothing wrong with that. However, if you use Adblock Plus, you've probably noticed you still see some ads. This is because some advertisers pay Adblock Plus not to block their ads. AdBlock Plus calls these ads "Acceptable"
uBlock Origin is totally free – and blocks all ads. There are no acceptable ads. It also allows you more control over website and also allows you to pinpoint and block annoying page content. It also allows users to whitelist sites so those sites' ads are displayed. Why would you want to whitelist a site? Well, for example, we make a little bit each month for the ads displayed on our site. We don't use floating ads, popup ads, interstitial ads, or any ads that distract from the content. We need the little bit of revenue these ads generate. So you can help us by not blocking ads on our site. With uBlock Origin, it's as easy as adding "thundercloud.net" to uBlock Origin's whitelist. We'll tell you more about that a bit later.
Let's take a closer look at uBlock Origin.
uBlock Origin works in Chrome, Chromium-based browsers, Firefox, Opera, and the current version of Edge.
We installed it from the Chrome Web Store in the Dev version of the new Chromium-based Edge. If you're using Chrome or the new Chromium-based Edge (beta) you can open your browser and navigate to http://tinyurl.com/mg6fabu You'll be able to install the extension directly from that page. If you're using Firefox, Opera, or the current version (non-beta version) of Edge, we have links for you near the bottom of this article.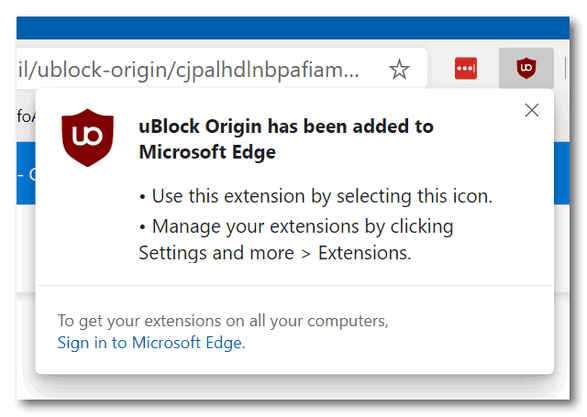 Installing it in Chrome and the dev (beta) version of Edge was quick and simple.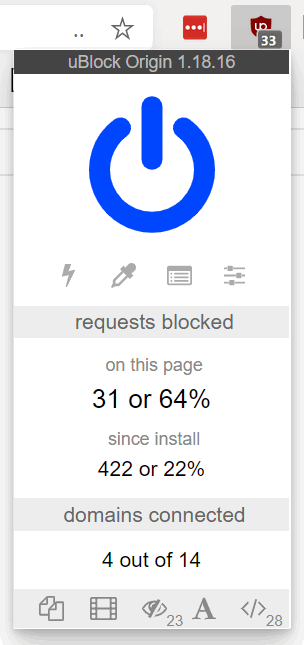 Above: As you browse the web you'll see how many ads and requests were blocked – both from the page you're on and the total number of items blocked since installation.  We had only been using uBlock Origin for about 10 minutes and it had already blocked 422 ads and page requests.
Below: You can see from the screenshots below, that uBlock Origin is easy to configure the way you want it.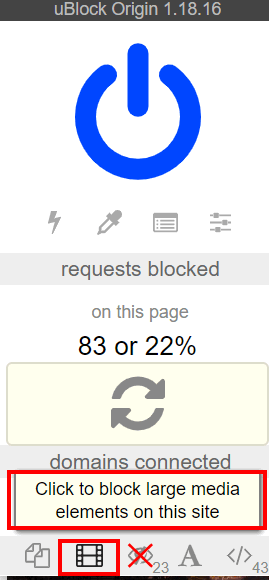 Above: uBlock Origin gives you a lot of control over the types of elements blocked.  You can see we're about to block "large media elements". In other words those annoying video ads you see on many pages.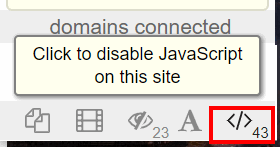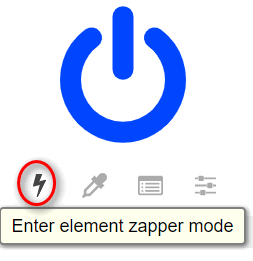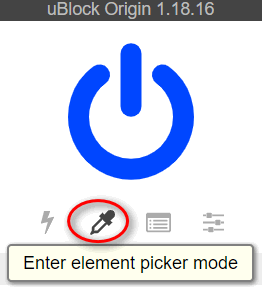 There are even more settings available on the uBlock Origin dashboard.  To open the Dashboard, click on the uBlock Origin icon in your browser, then click "slider-bar" icon in uBlock Origin.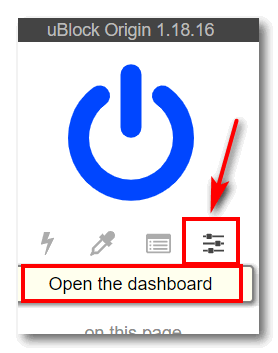 The dashboard (shown below) will open.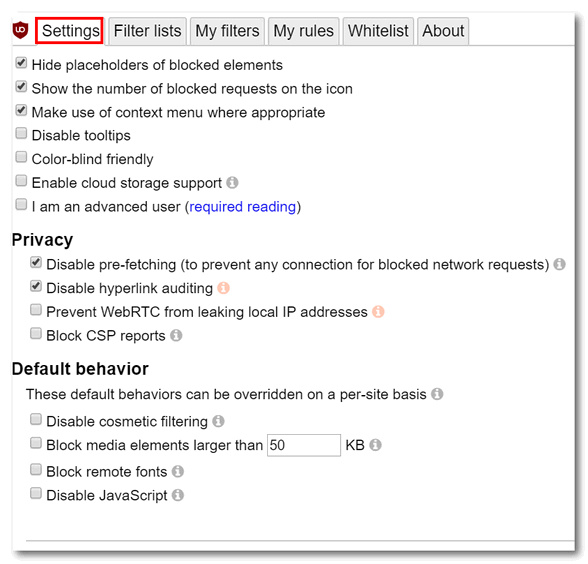 Above: uBlock Origin offers even more customization from the Dashboard. 
Below: If you're not sure what a setting does — "Cosmetic filtering" for example — just click click the encircled "i" for more details and information.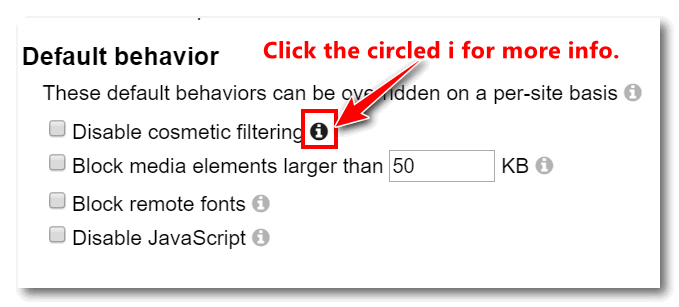 Finally, if you want to exempt web site from ad filtering – in other words, you want to support a small site by allowing advising on a site, it's easy to do. In the uBlock Origin dashboard, click on the "Whitelist" tab. Type site's URL (minus the http:// or https://, and www) you want to allow to show you ads. As you can see in the screenshot below, I've added thundercloud.net to whitelist. If you install uBlock Origin, please consider adding us to the Whitelist. If you have a Cloudeight SeniorPass, we'll be glad to configure uBlock Origin for you.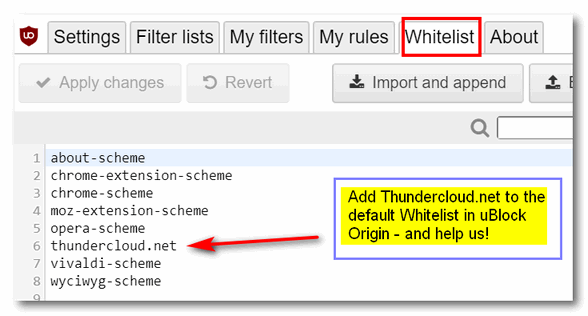 uBlock Origin is freeware and available for most popular browsers.
Here are the download links for all supported browsers
Chrome & Chromium-based Edge 
http://tinyurl.com/mg6fabu
Firefox
http://tinyurl.com/pcsq2p8
Opera
https://addons.opera.com/en/extensions/details/ublock/
Microsoft Edge (non-Chromium/Standard Edge)
https://www.microsoft.com/en-us/p/ublock-origin/9nblggh444l4 
Thanks to David Biggar from Emsisoft for bringing uBlock Origin to our attention.