What to do if Program Windows Cover Your Taskbar
This tip was written for Windows 10 Fall Creators Update although this fix will work on other versions of Windows 10 as well.
While working on computers with our Cloudeight Direct Computer Care remote computer repair service, I've notice several times where  open programs would obscure the taskbar. We would go through a complicated fix to keep the taskbar on top. But today, we discovered a super easy way of fixing this annoying problem – and you can do fix it in less than 1 minutes.
First, we'll show you what we mean by a program window covering the taskbar: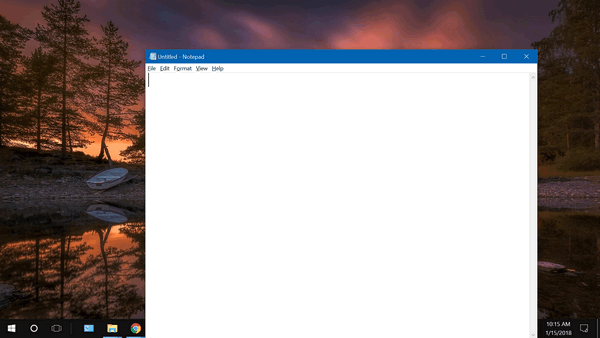 As you can see, my taskbar is partially covered by an open Notepad window.  If you ever encounter this on your PC, here's the easy fix.
Right-click on the taskbar (the part you can see) and click "Taskbar settings".

Scroll down until you see "Taskbar location on screen". Mine is set to "Bottom" because I like the taskbar at the bottom – I'm a Windows traditionalist. Click the down arrow at the right (see above).
Choose a different taskbar location from the current from the options on the left side.

After the taskbar changes location and you verify that it has, then change the setting back to your original setting. I switched mine to "Top" and once it move to the top, I immediately switched it back to how I like it at the "Bottom" of my screen.
After doing this, everything was back to normal and program windows no longer cover my taskbar.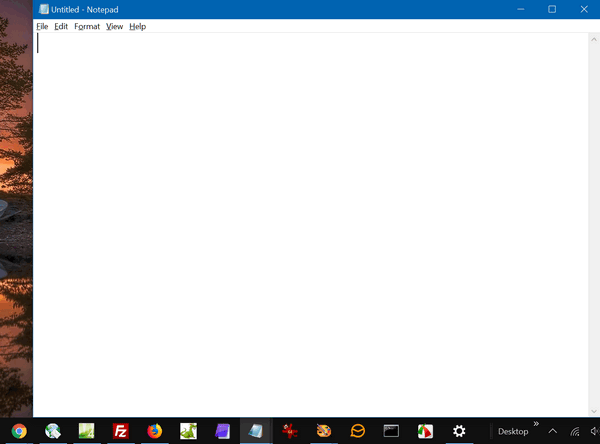 Sometimes, the best fixes are the simplest fixes.
If you're not using Windows 10 Fall Creators Update you can still use this tip, but to access taskbar position settings do this:
Right-click a blank area of your taskbar
Choose Properties
Next to "Taskbar location on screen" choose any location other than your current location. Click OK. As soon as your taskbar moves to the new position, change it back to your desired location and click Apply/OK.
Windows 7 users: This tip should work for you as well.