What to Do When Program Windows Cover Your Taskbar
While working on computers with our Cloudeight Direct Computer Care remote computer repair service recently, we've noticed on some computers, that open programs sometimes obscure the taskbar.
We would go through a complicated fix to keep program windows from covering the taskbar. But recently, we discovered a super-easy way of fixing this annoying problem. So, if you have this problem too, we're going to show you how to fix it in less than 2 minutes.
First, we'll show you what we mean by a program window that covers the taskbar…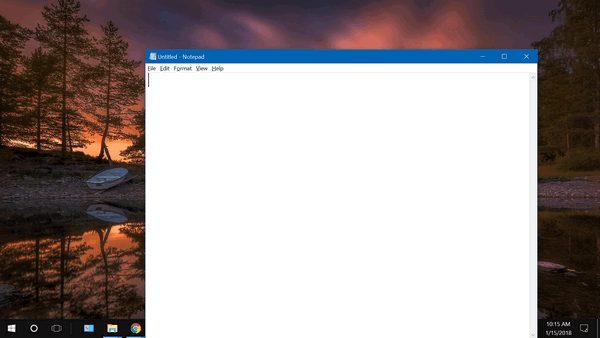 As you can see, my taskbar is partially covered by an open Notepad window. If you ever encounter this on your PC, here's the easy fix.
Right-click on the taskbar (the part you can see) and click "Taskbar settings".
Scroll down until you see "Taskbar location on-screen". Mine is set to "Bottom" because I like the taskbar at the bottom – I'm a Windows traditionalist. Click the down arrow at the right (see the screenshot below).

Choose a different taskbar location from its current location from the options on the left side.

Verify that that taskbar has change location and then change the setting back to your original setting. I switched mine to "Top" and once it moved to the top, I immediately switched it back to how I like it – at the "Bottom" of my screen.
After doing this, everything was back to normal and program windows no longer cover my taskbar.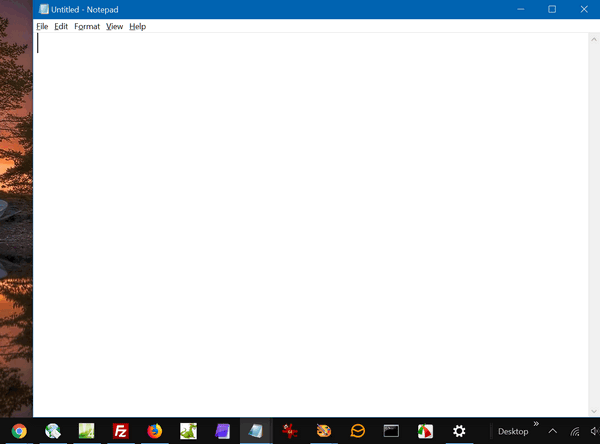 See? The Notepad window no longer covers my taskbar, and all is well. Sometimes, the best fixes are the simplest fixes.