Where Have You Been Recently?
This tip is for Windows 7, Windows 8x, Windows 10 (all versions) 

Did you know that every time you access a file or folder in Windows, it's added to a list. It's like leaving a paper trail of everything you've opened on your PC. Do you know how to see this list? It's easy. Very easy.
Open a Run dialog by holding down the Windows Key and tapping the "R" key. Type RECENT in the Run dialog and press Enter or click "OK".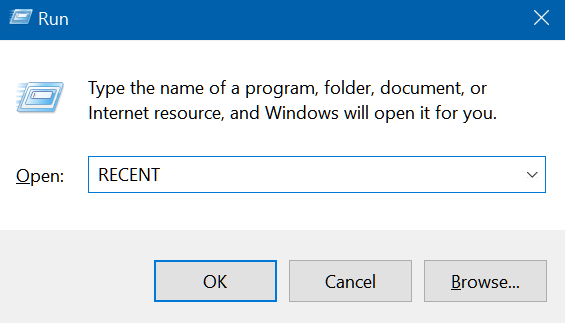 And you'll see a long list of files you've accessed recently. The list is a lot longer than you can see in the screenshot below, because it's been a long time since I've cleared my "Recent" folder.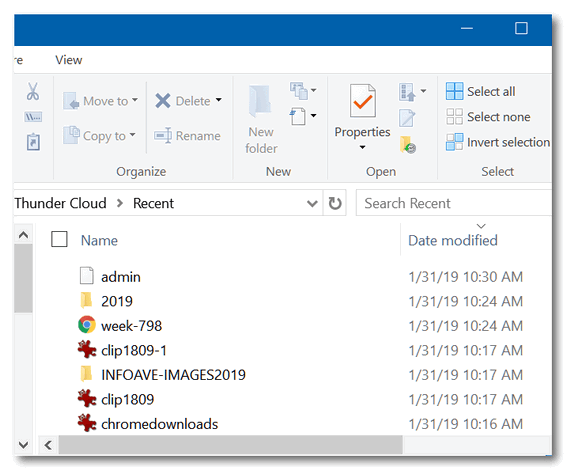 Windows 10 users will notice also that a list of recently accessed files and folders appears in File Explorer > "Quick Access".
If you want to clear this list of recently access files and folders, do this:
Windows Key + R to open the Run dialog.
Type Control Folders in the run box to open File Explorer Options and click OK or press Enter.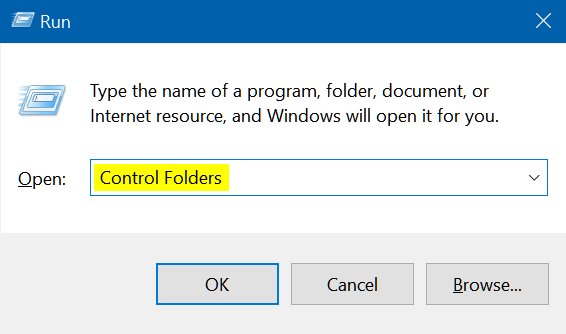 In File Explorer Options (Windows 10 & Windows 8x) or Folder Options (Windows 7) under the General tab, under "Privacy", next to "Clear File Explorer history" click the "Clear" button. See the screenshot below. .
So now you know how you (or anyone with access to your PC and a little Windows knowledge) can  see what files and folders have been recently accessed on your computer. And now  you know how to clear that list too. I always love to do this with EB's computer. You should see the stuff she looks at! It's embarrassing, I tells ya!