Windows 10 Tips App – Over 170 Tips for You
I was looking around for a good tip to post today and what to my bloodshot eyes should appear but the old Windows 10 Tips app.
The Windows 10 Tips app isn't new, it's been around for a while, but I was impressed when I saw all the improvements Microsoft has made to it. I was pleasantly surprised by my discovery today. And when we discover something – you discover something.
If you haven't opened the Windows 10 Tips app lately – or you didn't even know it was there, you're in for a pleasant surprise.
To open the Windows 10 Tips app type Tips in the taskbar search or open the Start menu and click on "Tips".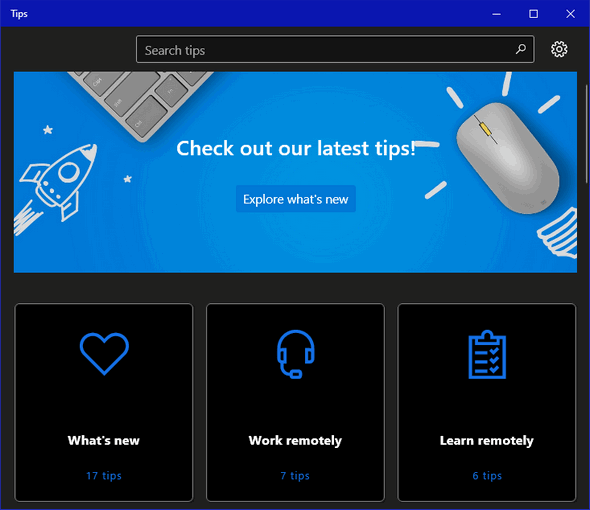 You'll see all the tips listed by category and each category has the number of tips available in that category.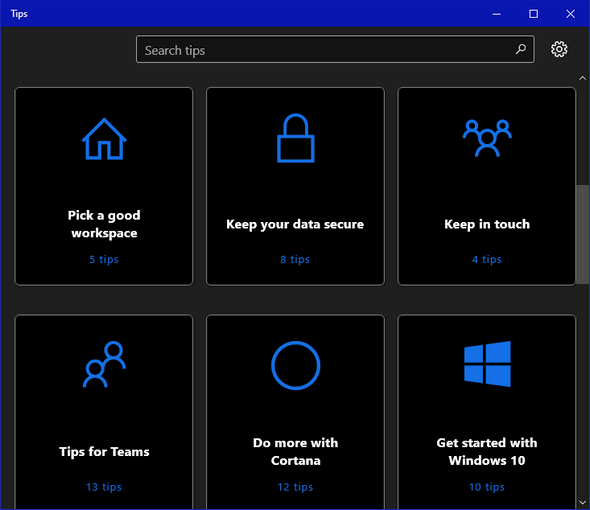 Also, note the search box at the top of the Tips app. If you're looking for a specific tip you can search for it.
Now you know all about the Windows 10 Tips app where you'll find over 170 tips waiting for you.