Windows Cleanup > Windows 10 Style
This is another simple & easy Windows tip.
When it comes to cleaning up temp files and other garbage on your Windows PC we wanted to make sure you were aware of this method.
Open Settings ( Windows Key + I or click the Settings icon in Start or "All settings" in Action Center)
Click on "System" then click on "Storage" in the left pane.
 Scroll down until you see "Storage sense" then click "Change how we free up space"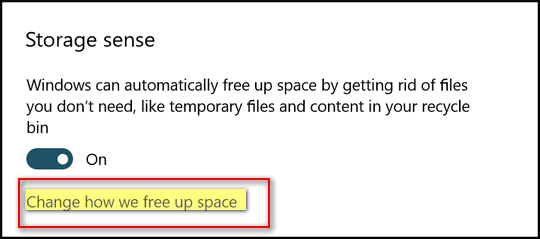 Under "Change how we free up space". Make sure the switches under"Delete temporary files that my apps aren't using" and "Delete files that have been in the recycle bin for over 30 days" are both turned ON .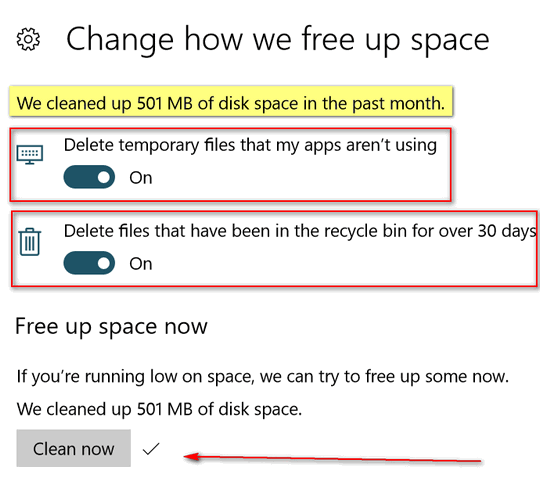 After making sure both switches are turned "On", click on the "Clean now" button to clean up temp files and recycle bin files immediately. As you can see above, I recovered 501 MB of disk space by doing this. That's enough to store about 100 high-res photos.
Remember, this is just a quick tip for a quick cleanup. You can still use Windows Disk Cleanup and/or your favorite 3rd-party cleanup tool.
This tip was written for Windows 10 Creators Update and newer.