Windows Tips Hiding in Plain Sight
This tip is for Windows 10 and Windows 11
There's something on your PC and it's been hiding in plain sight. Want to know what it is? Just type TIPS in the Taskbar search and press Enter when the Tips app appears in the search results.
You'll find over two hundred tips for Windows 10.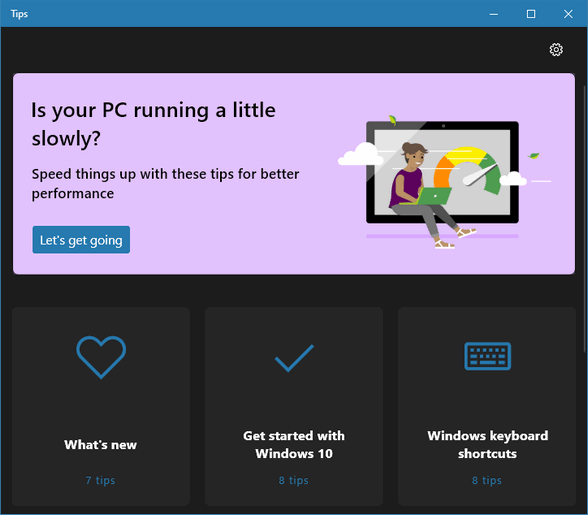 They're broken down as follows:
What's new? — 7 tips
Get started with Windows 10 — 8 tips
Windows keyboard shortcuts — 8 tips
Tips for remote learning — 10 tips
Windows tips — 17 topics — 123 tips
Office tips — 9 topics — 61 tips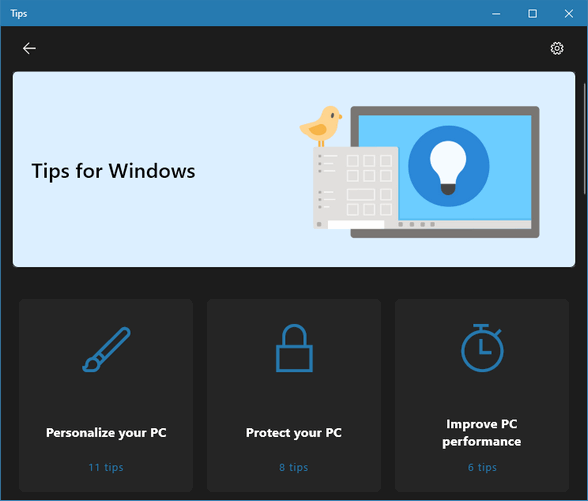 And over one hundred tips for Windows 11
And if you're using Windows 11 or you plan on updating to Windows 11 soon, you'll find over one hundred tips available to you just by typing TIPS in the taskbar search.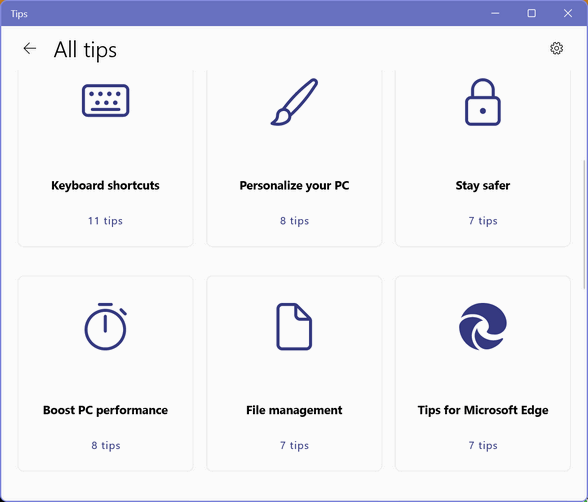 So, whether you're using Windows 10 or Windows 11, the next time you have a little extra time type TIPs in taskbar search. We bet you'll find something you didn't already know about your Windows 10 or Windows 11 PC. 
All these Windows tips hiding in plain sight! Who knew?