A Brief (Pictorial) History of Windows
We're going to take look back at the history of Windows. Darcy started with Windows 3.1 and I started with Windows 95. We've been using Windows for well over two decades and we've seen Windows at its worst and at its best.
We hope you enjoy this brief and non-technical look at the evolution of Windows from it's commercial beginning as Windows 3.1 to Windows 10 Version 1803 (April 2018 Update). It's been a long road. At the end of this brief pictorial history of Windows, we invite you to tell us what version of Windows you started with. Just for fun!
A Brief Pictorial History of Windows starting not at the beginning of Windows, but with the real first commercial success of Windows. So we begin with Windows 3.1 released by Microsoft on April 6, 1992. Please note, not every version of Windows is covered. For example we don't a picture of Windows 98SE (Second Edition) and we didn't include a pictures of Windows 8.1, or Windows 10 versions prior to 1803.  This is not meant to be a complete history of Windows, or Bill Gates, or the first graphical interfaces for DOS (Which were actually developed by IBM and "borrowed" by Bill Gates and Jobs & Wasniak).
So leave the history books behind and just enjoy the pictorial trip back to the first commercially successful version of Windows and all the major subsequent versions of Windows up to the present.

Windows 2000. Windows 2000 was released on February 17, 2000.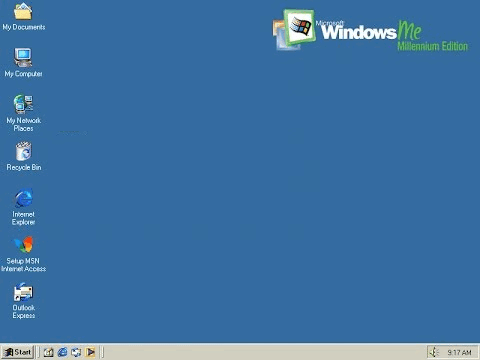 Windows Me (Millennium Edition). Windows Me was released on September 14, 2000.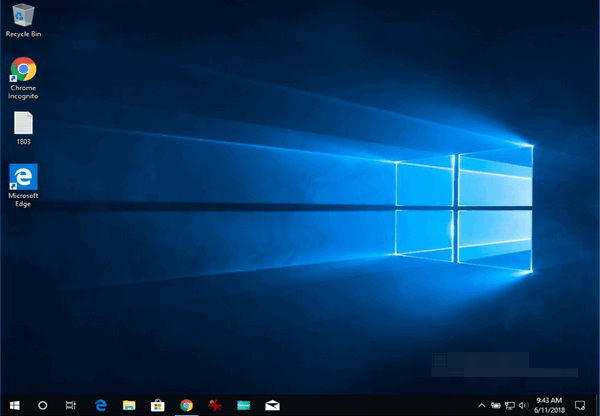 Windows 10. Windows 10 was released on July 29, 2015. Screenshot above is Windows 10 Version 1803 – Released on April 30, 2018.
If any of you would like to read (one version) of the entire history of Windows (long version) read this article on Wikipedia.
---
Take Our Poll:
[polldaddy poll=10029513]