A New Cloud Download Recovery Option Coming for Windows 10 Users
This applies to Windows 10 (version 1909 and newer)
Beginning with the next version of Windows 10 (version 1909) — due out in November 2019 — users will get a new recovery option called "Cloud download". Microsoft is adding this option because the reset options currently available depend on a healthy Windows installation and may not work as designed if the Windows installation is too corrupted or in a really bad state.
Beginning with Windows 10, Microsoft introduced what is known as "imageless" recovery. This type of recovery is done by constructing a new copy of Windows from the existing installation. This method does not use a separate recovery image and thus it saves storage space on the disk. It also preserves all of the latest security updates.
Since this method of resetting the computer depends on an uncorrupted Windows installation, it can fail if the Windows installation is in bad shape. This is why the Cloud download option was developed. Cloud download will give Windows 10 users another option to use to get their computer back up and working again.
According to Microsoft…
"You can use the new cloud download option to get Windows from the cloud to reinstall instead of reusing the existing Windows files to construct a fresh copy. This can be a more reliable way to reinstall Windows and, depending on internet speed, can be a (sic) faster as well. To achieve a similar result previously, you would have to download Windows and create a USB stick, but because this is built-in to Windows it doesn't require the extra steps of creating a USB stick to do the installation…"
In Windows 10 version 1909 — and beyond — users will be able to initiate Reset this PC from Start > Settings > Update & Security > Recovery.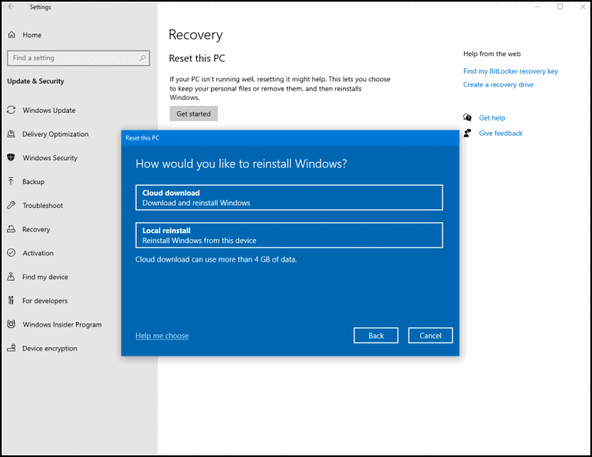 After choosing "Keep my files" or "Remove everything" (these options are available on all versions of Windows 10), users will see "Cloud download" or "Local reinstall". If the Cloud download option is chosen, it will connect to Windows Update over your current network connection.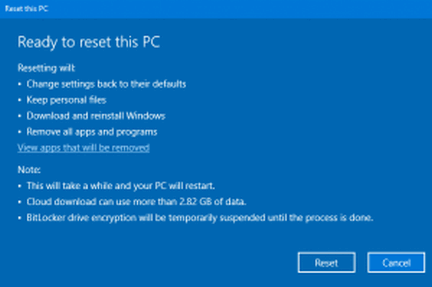 The Cloud download option will also be available on Windows 10 (version 1909 and newer) even if the computer will not boot. Users can initiate Reset this PC with the cloud download option via the Windows Recovery Environment (Windows RE). If Windows is unable to boot after two consecutive failed attempts, the device should boot into Windows RE automatically. Users can also boot into Windows Recovery Environment by restarting the computer while holding down the Shift key.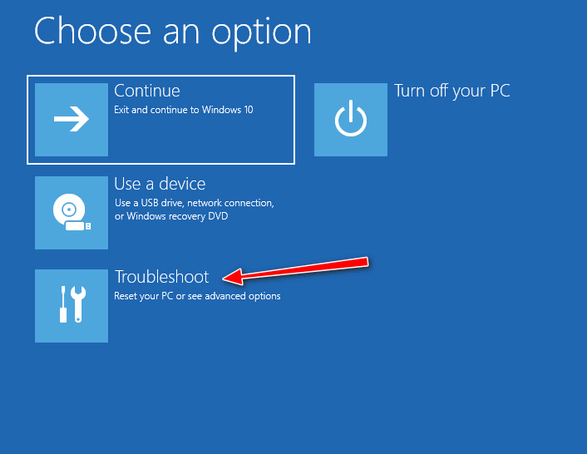 From the Advanced boot menu, select Troubleshoot > Reset this PC, then select Keep my files or Remove everything. According to Microsoft… "if you have a wired internet connection, you can then select Cloud download. (Connecting over wireless networking in Windows RE may be available depending on drivers loaded by the PC manufacturer.)"
This new cloud download option will give Windows 10 users another option to get their PC up and running. Since the cloud download option is available in Windows RE (Recovery Environment) it will be available even if the PC is unbootable.
We'll have more information for you about the new Cloud download option whenever Windows 10 (version 1909) is released.