Add Your Favorite Sites to Your Desktop or Taskbar
This tip was written for the Chrome browser on Windows 7, Windows 8.1, Windows 10 (any version). We've also added instructions for Microsoft Edge users.
If you're using Firefox, IE, Opera or other browsers,  you can drag the URL from the Address bar on any browser to your desktop.
If you use Chrome and you'd like to put a shortcut on your desktop or taskbar to Facebook, Gmail, Outlook.com, Twitter, Cloudeight InfoAve 🙂 or any of your favorite sites, it's super easy to do.
In Chrome, visit the site you want to create a shortcut to. Click on the settings icon (3 vertical dots) at the top right corner of Chrome.  Click "More tools" then click "Add to desktop". That's it!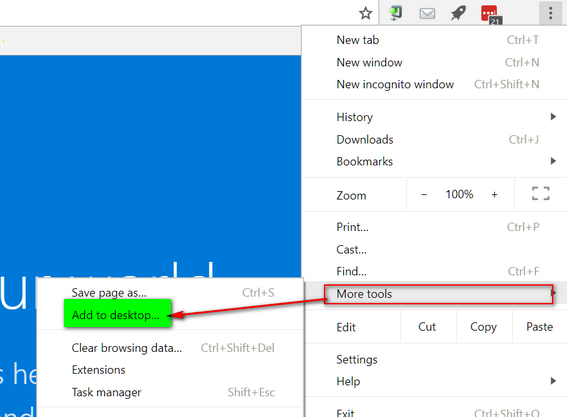 For this tip, I've added three of the sites I visit most often: Outlook.com, Gmail and Cloudeight InfoAve…

And there they are. Now if I want any of those on my taskbar, all I have to do is right-click on one and choose "Add to taskbar". See?

I've added Cloudeight InfoAve Tips & Tricks web site and the Gmail account I used most to my taskbar. It's quick and easy. Try it!
If you're using Edge on Windows 10 Version 1709 or newer (Fall Creators Update) you can do this: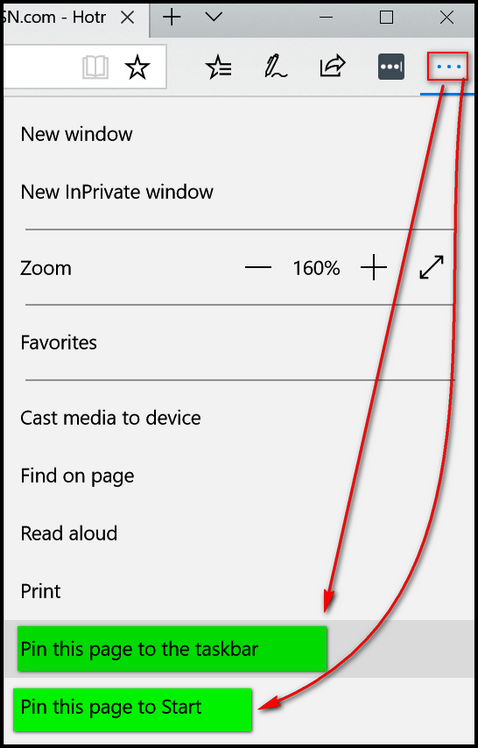 Go to a web page you want to pin to your Start menu or taskbar. Then click on the settings icon (3 horizontal dots) and click on "Pin this page to the taskbar" or  "Pin this page to Start".