Currency Converter in Windows Calculator
This tip applies to Windows 10 Fall Creators Update (version 1709).
Microsoft continues to improve and refine Windows Calculator. In the Fall Creators Update, Windows Calculator has a currency converter that gives you currency conversion at the current exchange rate for many countries and currencies.
Open the Windows Calculator by typing CALC in Windows search (Cortana) or open a Run dialog (Windows key + R), type CALC and press Enter.
Click on the menu icon (3 horizontal lines at the top left) and under "Converter", select "Currency".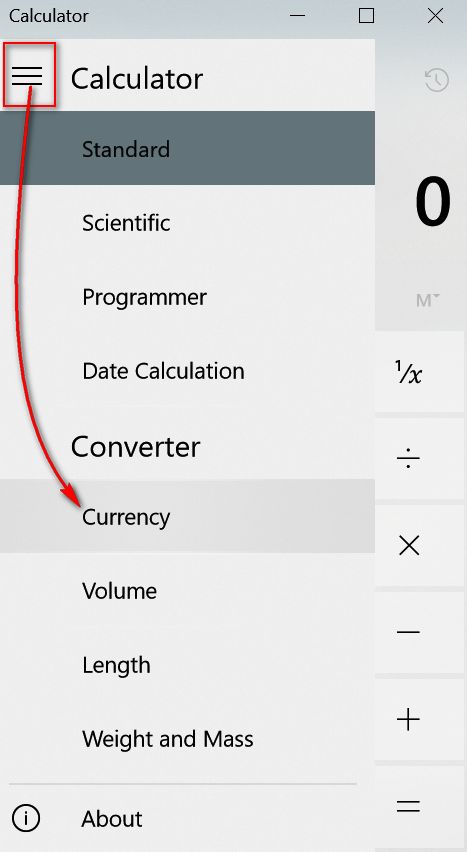 Choose your currency and the Country/Currency you want to covert your currency to… that's it. If you want to verify the currency exchange rate, click on the link "Update rates".