Another Way to Find Your Wireless Network Password
This tip was created for Windows 10 users, but if you're using Windows 7, Windows 8.1 or an earlier version of Windows 10, we've included instructions for you too.
We've covered how to find your wireless network password using a command prompt, but here's another way you can find it.
1. Open Settings (Windows Key + i) and click "Network & internet". Click "Status" from the menu on the left. Under Status, click "Change adapter options".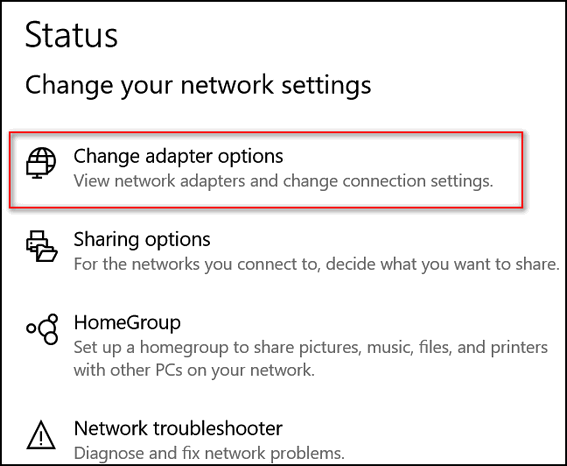 2. Right-click on your Wi-Fi connection and choose "Status":
3. In the Wi-Fi Status window click "Wireless properties".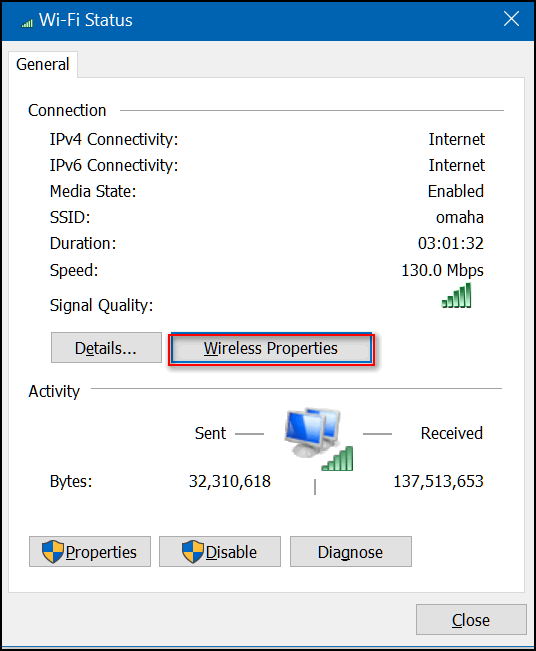 4. In Wireless Network Properties, click the Security tab at the top. Under "Network security key" tick the box to the left of "Show characters". As soon as you do your password will be revealed in plain text. If you need to, copy your password and then un-tick the box next to "Show characters" and close the Network properties window.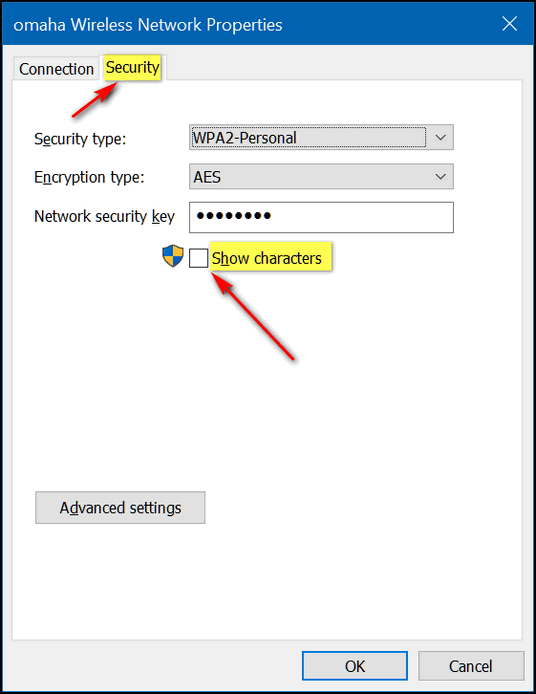 Those of you using Windows 7, Windows 8 or earlier versions of Windows 10 can see your wireless password this way:
Open Control Panel
Click on Network & sharing center
Click Change Adapter settings from the menu on the left.
Then follow steps 2 through 4 above