Mute Entire Sites With Chrome
One new addition to the latest version of Chrome (Chrome 64 at the time of this writing) is the ability to mute entire sites that autoplay ads and videos. There seems to be an increasing numbers of sites on the web that have decided that the best way to get your attention is to annoy the heck out of you with videos that autoplay and follow you from page to page. Why do sites want to harrass visitors. Does anyone like those annoying autoplay videos?
Previous versions of Chrome had a "Mute tab" feature that would temporarily mute a page, but the mute site feature allows you to mute an entire site. I bet you can think of some sites you'd love to mute! Instead of letting the autoplaying videos and sounds make your blood boil while you try to figure out what page or tab the sound is coming from, uou can now just right-click the tab and mute the entire site for good. This setting will be permanent for the site you muted until you, and  only you, decide to "unmute" it.
Look for a noisy offending tab… you can tell by the speaker icon. See?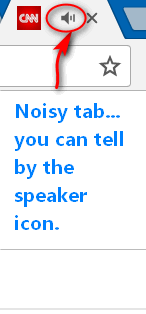 Right-click on any offending tab, and click "Mute site".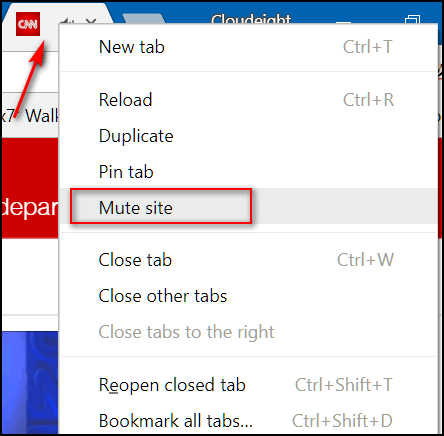 Ah! Sweet silence. That site will never again annoy and harass you with autoplaying videos.
Of course, you can give the site a reprieve if you choose by "Unmuting" the site at any time. Go back to the site you muted (look for the speaker icon with a line through it). Right-click the tab and choose "Unmute site".