Cloudeight InfoAve Premium
Special Announcement
January 29, 2018
Read this special announcement online
Dear friends,

Thanks for your continued support and friendship. We are very glad that you're part of our Cloudeight family. 
Due to the fantastic response we've had to our new Cloudeight Backup Service, we are extending our special introductory pricing for one more week! Thanks so much for making our new service a success.  Also, we're extending our CleanSweep offer for another week.
And a special message for all our Cloudeight Boosters: If you're a Cloudeight Booster, log in to your Cloudeight Booster's account and check out our the new Booster freebie we added yesterday – plus a special booster sale.
---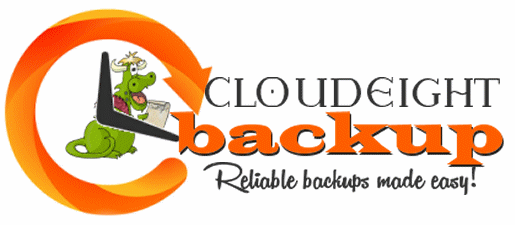 Thanks to your fantastic response to our Cloudeight Backup Intro Offer – we are extending our special introductory pricing for one more week!

THANK YOU so much for your response to our new Cloudeight Backup Service. We have installed this backup system on dozens of computers now and the results are amazing. Customers have been extremely pleased with how easy the backup system is to monitor and use because once it's set up, there is no other action needed. Reliable backups that don't require any user action. Plus with the rescue system, even with a hard drive failure – you can restore you data to a new hard drive and not lose anything.
Here is just a one of the many testimonials we've received for our backup service & the Ashampoo Backup Pro 11 backup program & setup:

"Finally! A backup program you can almost forget about. Thanks TC for installing the Ashampoo Backup Pro 11. Everything is working OK and hopefully I never need to use it. You did an excellent job. Highly recommend this service. Thank again! Jerry V."

With dozens of backups installed and over two months of intensive Cloudeight testing… we're are certain that Ashampoo Backup Pro 11 is very best backup software we've ever used – and now our customers agree too. Automatic complete system backups done reliably and automatically! And all they're all done in the background while you use your PC.  Who knew peace of mind could be so inexpensive? Want to know more? Read TC's review here.

Our Cloudeight Backup Service includes:
Installation of Ashampoo Backup Pro 11 by Cloudeight Direct
Set up and configuration of Ashampoo Backup 11 for bulletproof reliability and best performance
A lifetime license for Ashampoo Backup Pro 11
Creation of USB, CD/DVD recue media so you can access your backup even if your computer won't boot
All for just $30! Our special introductory pricing extended through February 5, 2018!
Get more information and/or get your backup service key here.

---

Note to all our Cloudeight Direct Backup Service Customers!
If you had us set up your Ashampoo Backup System, we're pleased to announce we have now posted a help & information page that you can use should you need to restore files & folders from your backup or restore an entire hard drive from your backup system. Our new help & information page covers everything – and includes a link to a PDF file that you can download and print if you like.
Check out our Cloudeight Direct Backup Service Help & Info page here.
---

New! Cloudeight Operation CleanSweep 2018
It's a brand new year and it's a great time to have your PC checked, cleaned and optimized. That's just what we'll do for you with our 2018 Operation CleanSweep special offer. You can't be this deal!
With our Operation CleanSweep 2018 deal, we will:
We will give your computer a general checkup.
We will deep scan your computer for malware/PUPs/viruses
We will clean up any malware/PUPs/Viruses we find.
We'll optimize your startup programs & services
Save $14 for a limited time only!
Learn more or get you Cloudeight Direct Operation CleanSweep 2018 here.
---

Don't need anything right now? Consider helping us with a donation.

Donations help us continue our mission to keep you informed, separate the truth from the hyperbole, and help you stay safer online. We provide support to thousands of people. Every week we help dozens of people via email at no charge. Thanks to donations, we do a lot more than provide this free newsletter. We help you recognize online threats, fight for your online privacy, and provide you with the knowledge you need to navigate the Web safely, and help you get more out of your PC.
Help us keep up the good fight with a small donation.
After you donate, you will receive an invitation to become a Cloudeight Booster.
Interested in making a automatic monthly gift? Visit this page. Help us keep helping you… and helping you stay safe on the Web.
---

THANK YOU!

Thank you so much for being a Cloudeight subscriber and for your continued support.
Best wishes,
Darcy & TC
Cloudeight InfoAve Premium

Need help? Have a question, suggestion or comment? Please let us know.