Do You Like to Play Games? You'll Love Kong!
Kongregate that is…
Kongregate is an online gaming website that offers a huge variety of games for players of all ages and skill levels. Kongregate was launched in 2006 and has since become a popular destination for casual gamers looking for a fun and easy way to play games online.
Probably the most outstanding thing about Kongregate is the sheer variety of games available on the website. From classic arcade games to brand-new modern games, Kongregate has something for everyone. On Kongregate, you'll find action games, puzzle games, strategy games, educational games, and many more.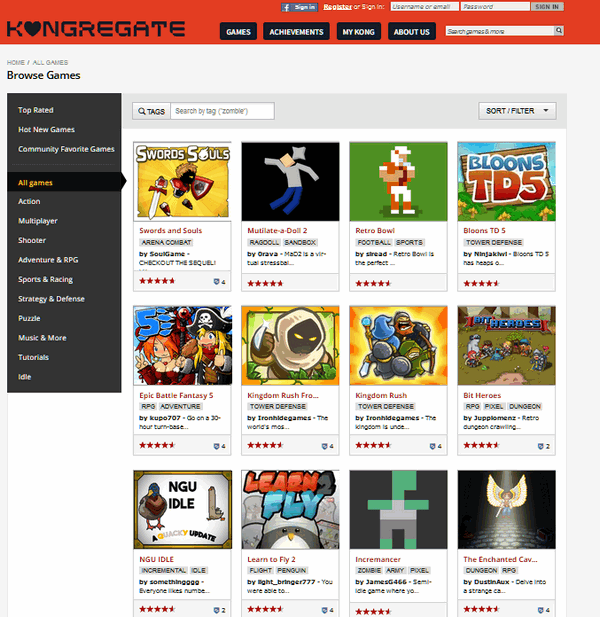 Kongregate features a large community of players and developers, who are helpful and eager to share their knowledge and expertise with others. Whether you're looking for tips on how to beat a challenging level, how to play a certain game, or even if you want to learn more about game design, Kongregate's forums, and chat rooms are a good place to start.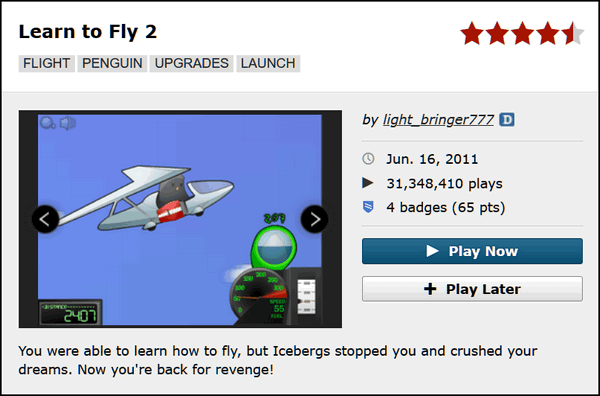 Kongregate has a rewards system too. Players can earn badges and achievements for completing certain tasks or reaching certain levels or milestones in games. 
Not only do these rewards provide a sense of accomplishment, but they can also unlock new content and features in the games themselves.
Kongregate is free and supported by ads. One of the drawbacks is the ads that appear in many of the games. These ads help support the site and keep games free to play, some may find them intrusive. Don't like ads? Players can, if they choose, sign up for Kong Plus ($29.99 / year) to remove ads from the site and the games.
Ads aside, Kongregate is a great website for those who want to play a wide variety of games and for those who want to connect with other players. With its extensive library of games, active community, and game rewards, Kongregate is definitely worth a visit.
It's time for us to allow the developers to extoll the virtues of their creation…
We are building game experiences for the future!

Kongregate is home for everyone. We are a pioneering web platform and game developer with a community-driven spirit focused on bringing fun to the world.

We are a pioneering web platform and game developer with a community-driven spirit focused on bringing fun to the world.

Building Great Games

Kongregate was founded as a web gaming destination, bringing millions of creators and players from across the globe together, and grew to include developing our own games across platforms. Some of our top games include the uber popular collectible card game Animation Throwdown, battle royale shooter Surviv.io, & retro rpg Bit Heroes…
The games are free and you can play them without signing up or signing in. If you don't create a free account you won't be able to win rewards or badges. So if the rewards and badges are important to you, you'll need to create an account.
I spent a great deal of time playing UnpuzzleX. I am not a gamer and haven't played games on my computer or online for a long time. But I did find UnpuzzleX intriguing and spent over 30 minutes playing it.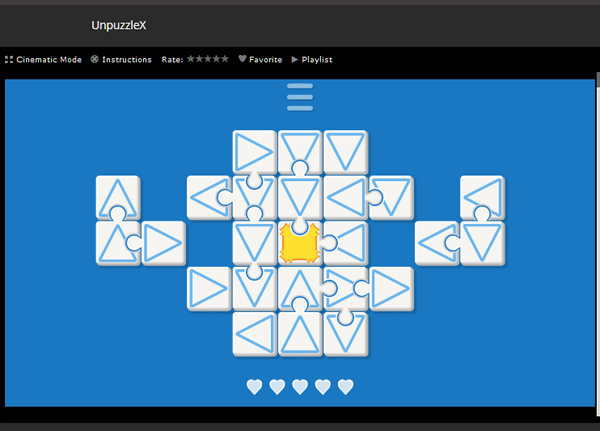 Many other games looked interesting to me even though I'm not a gamer.
If you like to play games, you'll find Kogregate to be an amazing, extensive collection of free games – from your favorite classic games to the newest modern games. If you like games, you'll love Kongregate.
Let's go play some games right now.