Gmail Tip: How to Find the Real Sender of An Email
If you use Gmail and you receive a suspicious email, here is how you can find the real sender. 
Open the suspicious email. Be careful not to click any links in it.
Click on the 3 vertical dots icon located to the right of the Reply button, then click "Show original" in the drop-down menu.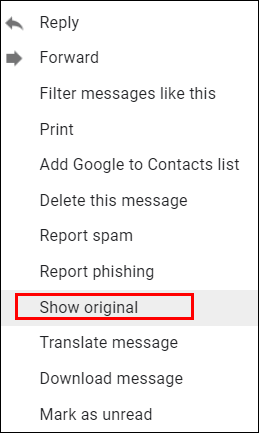 Make sure the "From" address and the "Reply to" address match.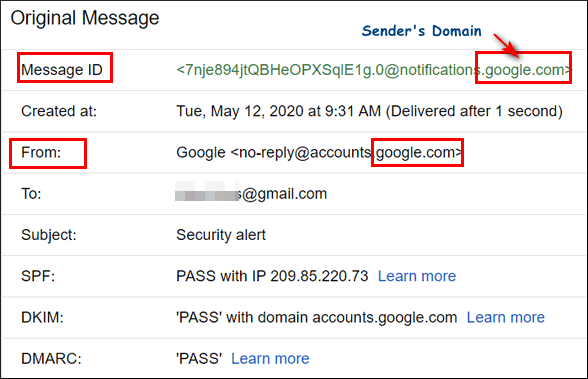 Check that the address on the "Message-id" matches the "From" address domain.
In the example above you can see that the email is an authentic email from Google.
Let's look at another example. Here is an example of a fake email telling us that our Google ads account is temporarily suspended.  We can see the Message-ID shows the sending domain is google-adwords.fr  and not google.com.  Look closely at the highlighted items in the image below to see other indicators of a phishing email with a spoofed from address.

(Click on the image above to see it full size.)
If you click the button labeled "Download Original" the complete email headers are shown. The email headers give many clues that this email is fake.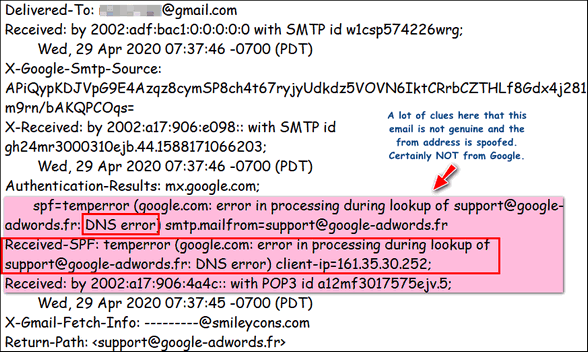 Click on the image above to see a larger view.
Now if you have any questions about an email, you know how to find out if it is genuine.