Windows PowerToys Are Back for Windows 10
Windows Power Toys were once a very useful set of small utilities that many Windows users loved. I know Darcy and I were very fond of Power Toys. But then along came Windows 7, 8.1, and Windows 10, and Windows Power Toys faded into the sunset.
PowerToys were available for Windows 95, Windows 98, Windows XP, and Windows Vista. And while some copycat versions of the real Microsoft PowerToys came and went, Microsoft Power Toys vanished, until now. If you want to go back in time, you can see a great overview of the Windows 95 PowerToys here. https://socket3.wordpress.com/2016/10/22/using-windows-95-powertoys/
Keep in mind that Microsoft PowerToys for Windows 10 is a preview and it is in a state of development. It may undergo a lot of changes over the next few months – so they'll be frequent updates. And we'd be remiss that PowerToys are geared for power users, but you don't have to be a power user to use them. Most Windows users will find some of these PowerToys quite useful such as the Image Resizer, the Shortcut Guide, and PowerRename.
OK, it's time to let the Microsoft gang fill you in on the details:
Microsoft PowerToys is a set of utilities for power users to tune and streamline their Windows experience for greater productivity. Inspired by the Windows 95 era PowerToys project, this reboot provides power users with ways to squeeze more efficiency out of the Windows 10 shell and customize it for individual workflows…

Current PowerToy Utilities

FancyZones

FancyZones – FancyZones is a window manager that makes it easy to create complex window layouts and quickly position windows into those layouts.

Shortcut Guide

Windows key shortcut guide – The shortcut guide appears when a user holds the Windows key down for more than one second and shows the available shortcuts for the current state of the desktop.

PowerRename

PowerRename – PowerRename is a Windows Shell Extension for advanced bulk renaming using search and replace or regular expressions. PowerRename allows simple search and replace or more advanced regular expression matching. While you type in the search and replace input fields, the preview area will show what the items will be renamed to. PowerRename then calls into the Windows Explorer file operations engine to perform the rename. This has the benefit of allowing the rename operation to be undone after PowerRename exits…

File Explorer (Preview Panes)

File Explorer add-ons right now are just limited to Preview Pane additions for File Explorer. Preview Pane is an existing feature in the File Explorer. To enable it, you just click the View tab in the ribbon and then click "Preview Pane".

PowerToys will now enable two types of files to be previewed:

Markdown files (.md)
SVG (.svg)

Image Resizer

Image Resizer is a Windows Shell Extension for quickly resizing images. With a simple right click from File Explorer, resize one or many images instantly…

Window Walker (Text based alt-tab alternative)

Window Walker is an app that lets you search and switch between windows that you have open, all from the comfort of your keyboard. As you are searching for an app, you can use the keyboard up and down arrows to see an Alt-Tab style preview of the windows. In the future, this will be merged into the Launcher project…
Again, a reminder that this is a preview version. At this time it's available for Windows 10 64-bit systems only.
If you're not sure if you have 32-bit or 64-bit Windows 10, type ABOUT in the taskbar search and press Enter when "About Your PC" appears in the search results.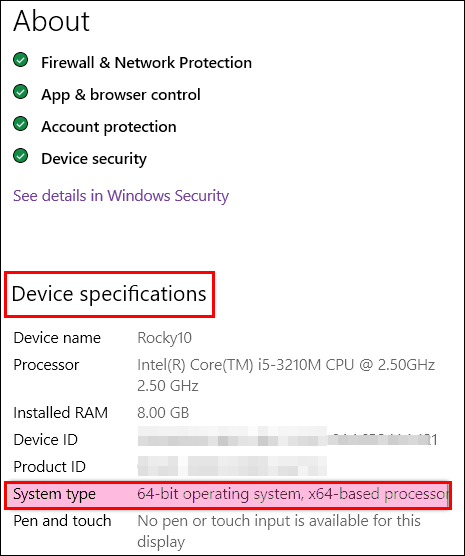 You can download the Windows Installer for Microsoft PowerToys here.
Read more about PowerToys here.
Screenshots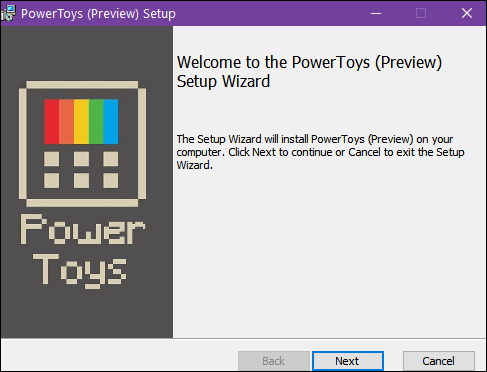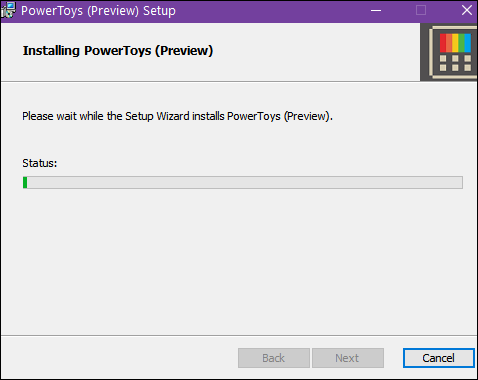 [rl_gallery id="19340″] Click on image above to see the full-size image.