Google Search is a Whole Lot More Than Just a Search Engine
How to get the most out of Google Search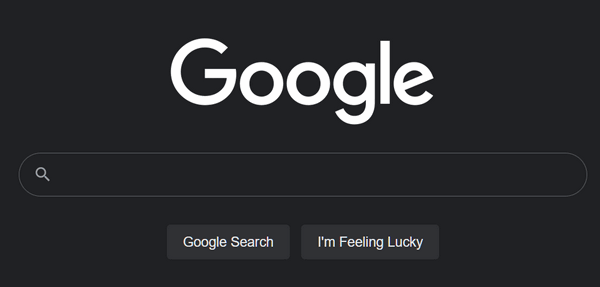 Most of you know that Google search is more than a search engine, it can covert currency, track a package, convert U.S. measurements into metric and vice versa, give you the time in any city in the world, show sports scores, local weather, and more.
Google has a features page that displays all these features and a whole lot more and puts them right at your fingertips.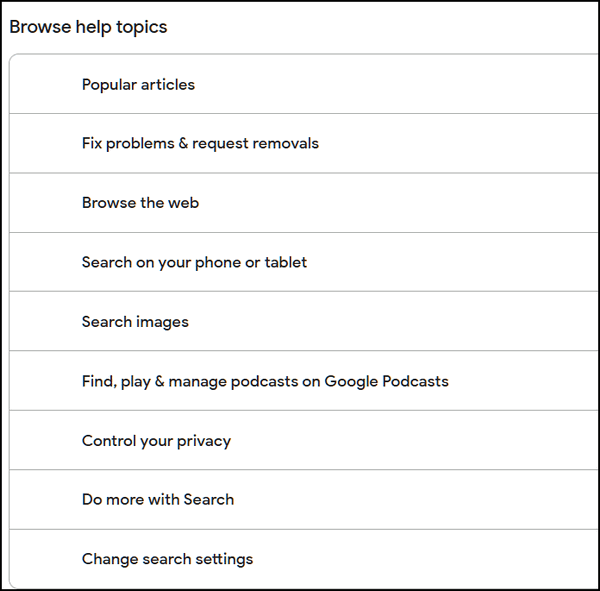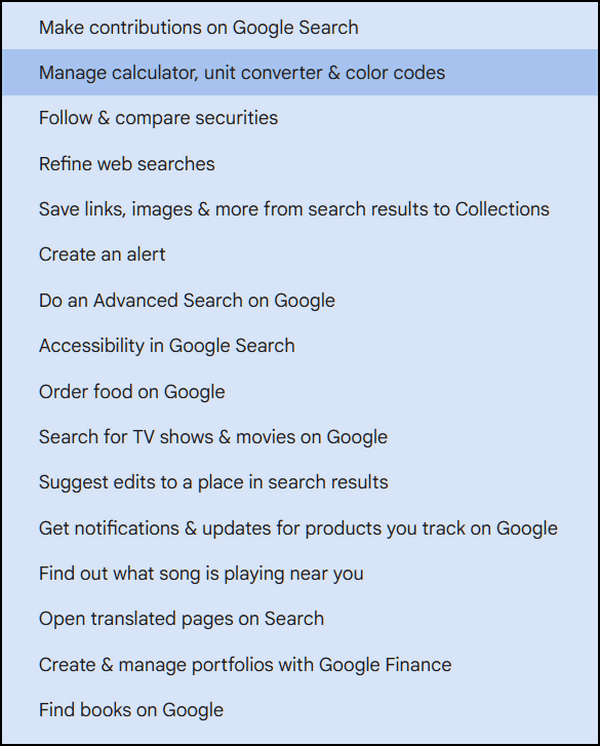 Let's take a look at one of the sections of the Google Search Features Page…
DO MORE WITH SEARCH

Refine web searches

You can use symbols or words in your search to make your search results more precise.

Google Search usually ignores punctuation that isn't part of a search operator.

Don't put spaces between the symbol or word and your search term. A search for site:nytimes.com will work, but site: nytimes.com won't.

Refine image searches

Overall Advanced Search

Go to Advanced Image Search.
Use filters like region or file type to narrow your results.
At the bottom, click Advanced Search.

Search for an exact image size

Right after the word you're looking for, add the text imagesize:widthxheight. Make sure to add the dimensions in pixels.

Example: imagesize:500×400

Common search techniques

Search social media

Put @ in front of a word to search social media. For example: @twitter.

Search for a price

Put $ in front of a number. For example: camera $400.
Search hashtags

Put # in front of a word. For example: #throwbackthursday
Exclude words from your search

Put – in front of a word you want to leave out. For example, jaguar speed -car

Search for an exact match

Put a word or phrase inside quotes. For example, "tallest building".

Search within a range of numbers

Put .. between two numbers. For example, camera $50..$100.

Combine searches

Put "OR" between each search query. For example, marathon OR race.

Search for a specific site

Put "site:" in front of a site or domain. For example, site:youtube.com or site:.gov.

Search for related sites

Put "related:" in front of a web address you already know. For example, related:time.com.

See Google's cached version of a site

Put "cache:" in front of the site address.

Important: Not all search operators return exhaustive results.
Learning all you can about everything important to you is one of the best things you can do for yourself. And to us, at least, being able to master all the features of a search engine like Google makes it a whole lot easier and quicker to find what we're looking for and/or do what we want to do without wasting a lot of time
We use Google search to do conversions.
You can convert just about anything using Google search. Try it. Type "convert 22 C to 22 F" without the quotes and you'll learn that 22 degrees Celcius equals 71.6 Fahrenheit.
Type "convert 200 AUD to USD" (no quotes). As of today, 200 Australian dollars equals $139.75 United States dollars.
We use Google search to track packages.
To track a package (USPS, FedEx, UPS) just copy the tracking number, paste it into a Google search, and press Enter.
We use Google search to look up word definitions and spelling.
And to translate words or phrases from one language to another.
And we do it all from Google's address bar (Omnibar as Google calls it.) We use Google to search for a lot of things, including searching the Web.
If you want to know what you can do with Google search and how to do it then visit this Google page and you'll learn how to get the most out of Google search.
Give Google's Features page a try soon.