Have You Noticed These Two Omnibar Icons In Chrome?
If your version of Chrome is up-to-date then you've noticed a couple of icons in the address bar (omnibar) in Chrome.  They both can be very useful and we'll show you what we mean.

The "book" Icon – what does it do?
Thanks to the comments we received, I realized that some of you don't have "Reader Mode" enabled in Chrome. And if you don't, you won't see the "book" icon. So, first, make sure you have Reader Mode enabled. You can enable reader mode by typing (or copying & pasting)
chrome://flags/#enable-reader-mode
in Chrome's address bar and press Enter… Enable the feature if it's not already enabled. Restart Chrome and you'll see the book icon.
Let's look at a typical webpage full of ads, links, and distractions. You just want to read what's on the page. So let's look at what happens when you click the little "book" icon…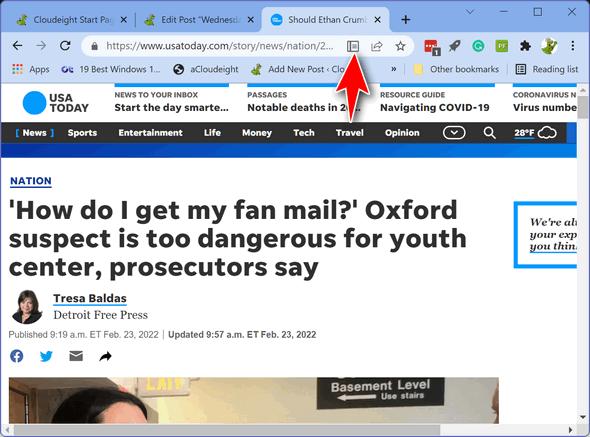 The distractions are removed – and you can now dig in and read the article without distractions. You'll notice the book icon is now highlighted. To return to the regular page just click the "book" icon again.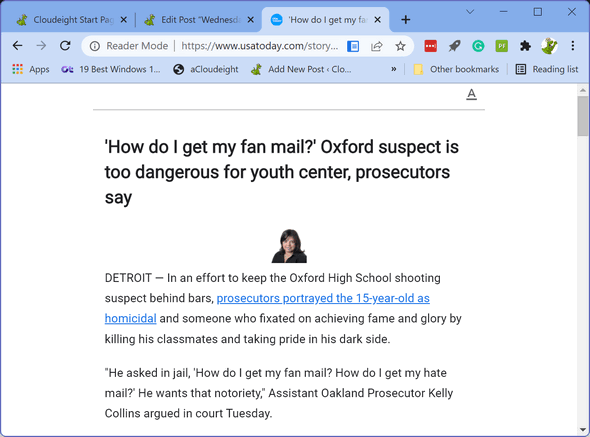 But wait there's more. If you look at the screenshot above you'll see a capital letter "A" near the top-right of the page. If you click on the "A" you can change the font, the font size, and the background color (white, beige, or black) to make the page easier to read.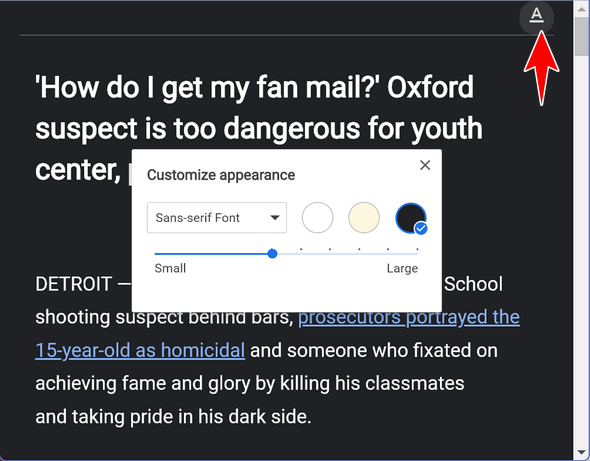 Now you know how to make most web pages easier to read.  But keep in mind it doesn't work on all pages… but it does on most.
The "curved arrow" icon…what does it do?
I call it the curved-arrow icon – I'm sure the geeks have a better, spiffier name for it. But whatever you call it, when you click on it, it lets you share a web page in many different ways.
When you click the "curved arrow" icon you can copy the link to the page to the clipboard, create a QR code for the page, and scan it with your smartphone. You can "cast" it to your TV or another device. You can save the entire page.
And you can share the page on your favorite social media… all by clicking on the "curved arrow" icon in the Chrome omnibar (address bar) and choosing from the drop-down menu.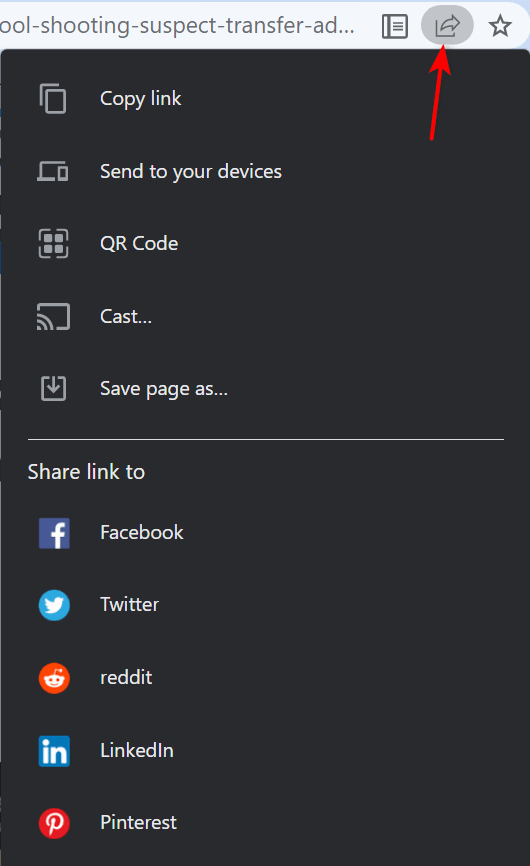 And of course, you already know what the star icon does right? YES! It adds the website or web page to your Favorites!