Have You Tried Windows 10's Photos App Yet?
Since the passing of Google's Picasa and Windows Live Photo Gallery, we have been receiving a lot of questions from readers asking about a replacement photo manager.
Today, after receiving another email asking this question, we began to wonder if we were overlooking something. Were we missing something in Windows 10? It's hard to imagine that Microsoft would not have some kind of photo manager for Windows 10.
After looking around for a while, we found it… and it's already on your Windows 10 PC, right there on the Start menu. It's called, not-so-creatively, "Photos" or officially "Windows 10 Photos App". If your looking for and easy to use photo and image manage and an easy way to organize and/or browse all the photos on your PC and connected drives, you might find "Photos" just what you're looking for.
Ready to give it a try? OK!
First, click on the Start button and scroll down until you come to "Photos" (Yes! EB! You're right, it's in alphabetical order, right after O. You're a smart cookie!)
Click on "Photos". See?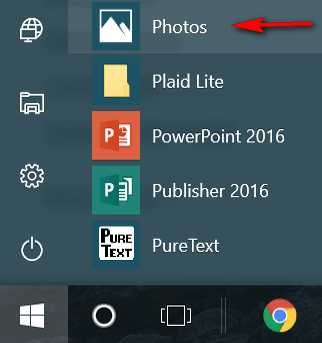 The first time you open "Photos" it will scan your computer looking for images and photos. If you have a lot of images & photos, it will take quite some time to populate. So be patience. Once you've loaded all your photos & images into "Photos", the next time you open it, it won't take so long t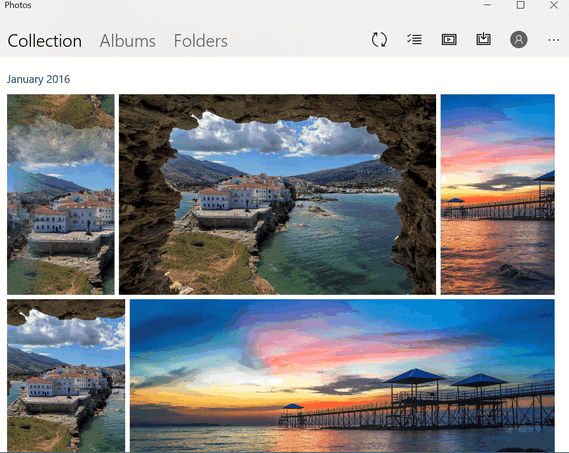 "Photos" gives you a lot control over your photos and images.  You can even click and send them to Windows Photo Editor for editing.
Some features of Windows 10 Photos App:


Windows 10 will try to gather related photos together for you, and put them in albums. Or, you can create albums yourself.
Create a slideshow of your images, or import from your digital camera or other device.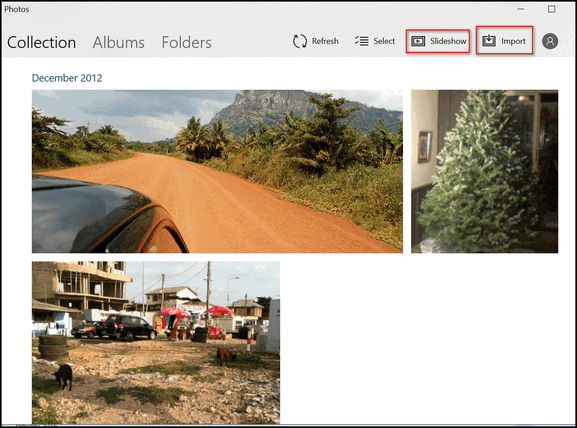 Or share your photos right from Windows 10's Photos app.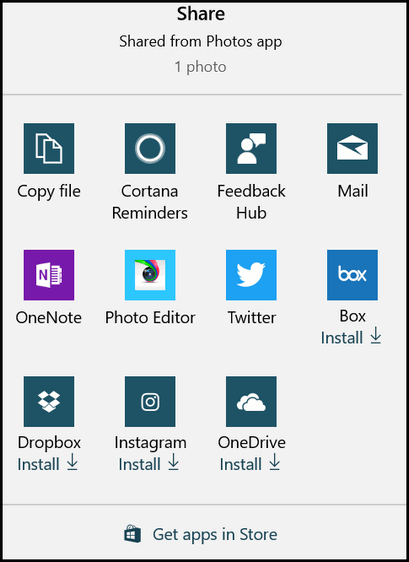 If Windows 10's Photos app doesn't find all your pictures, you can tell it where to look.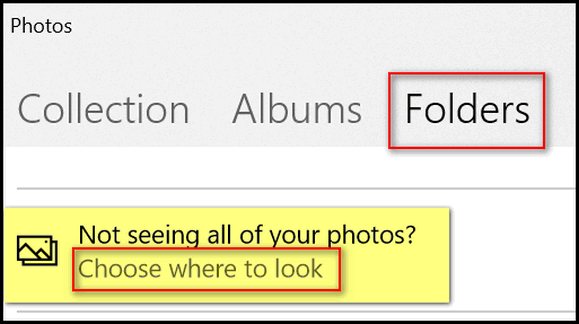 Click on "Choose where to look" to add images Windows 10's Photos app didn't find automatically.
If you need to edit your photos, you'll need to edit them in a photo editor, or click on "Share" then click on "Photo editor" If you do this you'll be surprised. You'll be using a very easy to use, but powerful editor by Aviary. You have a lot of options for editing, enhancing, and adding effects to your photos & images.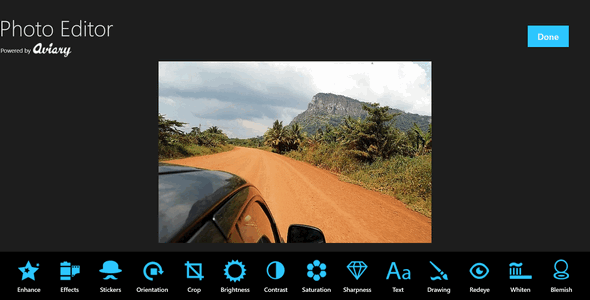 See? A lot of editing options available just using the built in photo editor.
Windows 10's Photo App may not be as feature-full as Picasa, but if you're looking for an easy way to organize your photos & images… and more. Give it a try.