How to Add Control Panel to Your Windows 10 Start Menu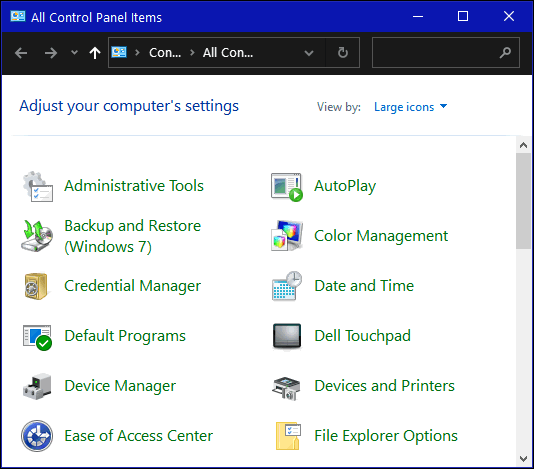 While Settings will eventually replace Control Panel, there will still be times you may need to access the Control Panel to perform certain tasks.
Windows 10 currently has no shortcuts to Control Panel by default, but you can still open it by typing CONTROL in taskbar search. You can also add a shortcut to the Control Panel on your taskbar by opening Control Panel and, while the Control Panel is open, right-click on its icon in the taskbar and click "Pin to taskbar".
If you'd like to put a Control Panel shortcut on your Start menu, it's as easy as 1-2-3.
1.) Type CONTROL in the taskbar search
2.) Right-click on the Control Panel app (in the search results)
3.) Click "Pin to Start" (See the screenshot below)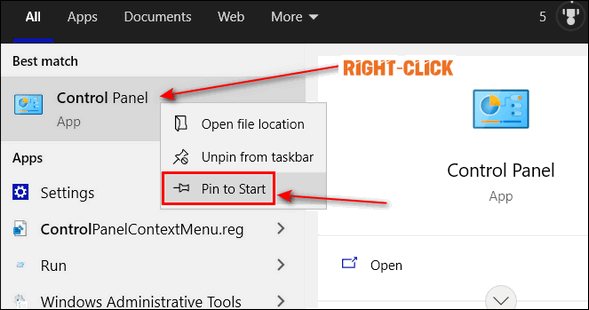 And here you can see Control Panel on my Windows 10 Start menu.
And that's how easy it is to add Control Panel to the Windows 10 Start menu.