How to Change Your Windows 10 Desktop Wallpaper Using Settings
We use a program called Irfanview as our default image viewer on Windows 10. It's much faster than Windows Photo Viewer, it has nice editing and resizing options, it makes it a snap to make any suitable image your desktop  wallpaper with just a click, and a lot more that we're not going to cover here. If you want to learn more about Irfanview, check it out here.
Today, we are going to show you how to change your desktop wallpaper, using nothing else but Widnows 10 Settings. It's easy enough to do.
Just open Settings (Windows Key + i) or click the Settings icon on your Start menu. In Settings, click on Personalization, then click "Background".
In the Background dialog, under "Background" choose "Picture" (You can choose Slideshow also. but we don't recommend that since this can be resource drainer.) We also recommend under "Choose a fit" you choose "Stretch" if you want the picture to cover your entire desktop.
Now, click on browse button and browse to the folder that contains the photo you want to use as your desktop background.
The folder containing the picture you want to use as your wallpaper will open.
Click on the picture you want to use as your desktop wallpaper and click on "Choose picture".
Here's a hint: If you're having trouble seeing the thumbnails, you can make them bigger just by holding down the CTRL key and scrolling the mouse wheel away from you. You can make the smaller again by scrolling the mouse wheel toward you while holding down the CTRL key.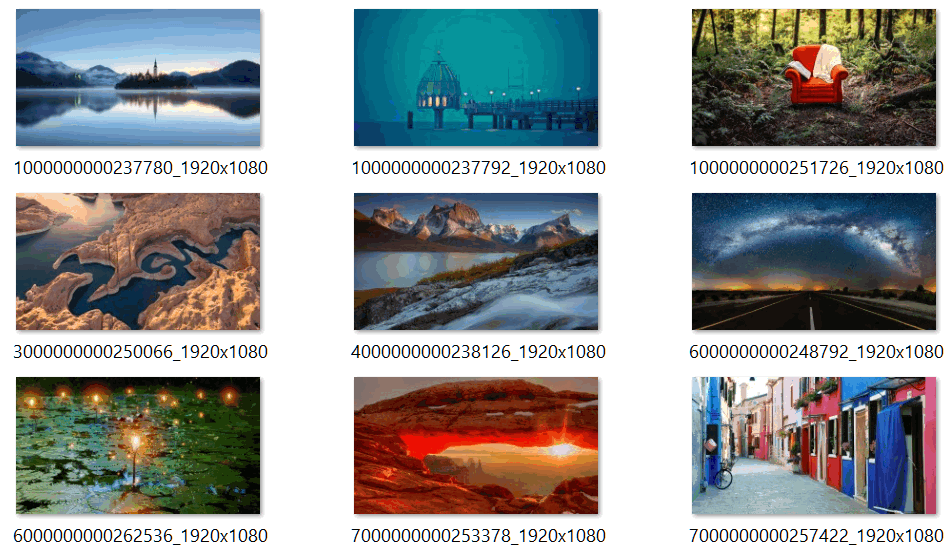 After you click "Choose picture", you'll see a preview of the picture you chose appear in the Personalization dialog. You'll also see how your current accent colors will look with your new wallpaper, my pretty blue looked not-so-hot with the orange-purple-brown shading of my wallpaper. In Personalization you can choose a different accent color… as I did.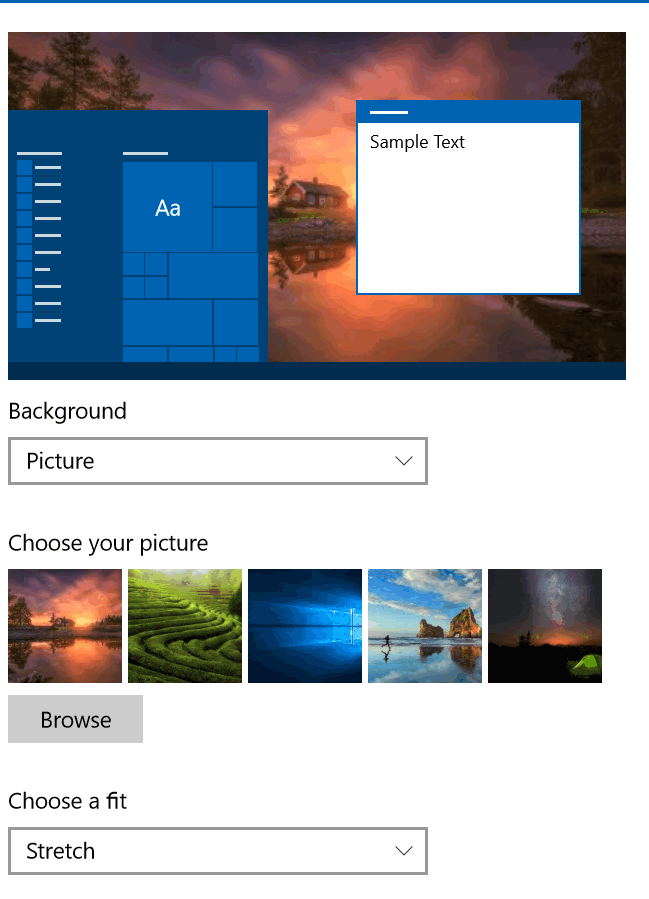 And here's my new desktop wallpaper and my new accent color.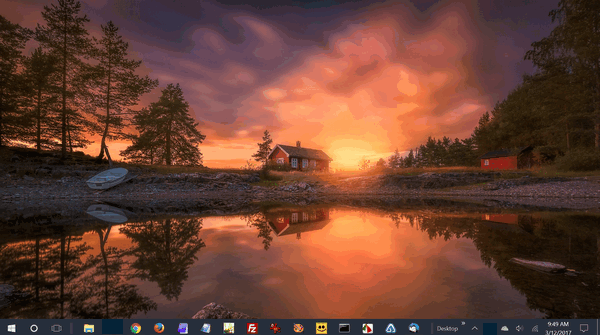 And that's all there is to changing your desktop wallpaper in Windows 10, using an image from any folder, anywhere on your PC.