How to Enable Chrome's Hidden 'Reader Mode' for Distraction-free Reading
It started off as reader mode and disappeared. Then it came back as "distill web pages" and disappeared again. Now it is back again, but it's still not enabled by default.
Chrome's reader mode is a great way to remove ads, distractions, and other nonsense from pages with articles you want to read. And not only does it work to remove distractions, ads, overlays, social media buttons, etc., sometimes it allows you to get past subscription portals – you know, the ones that block the page and say you have to subscribe to view the content?
But in order to use reader mode you have to enable it, and here's how to do that:
1.)  Open Chrome browser
2.) Type chrome://flags/#enable-reader-mode in the address bar.
3.) Select the Enable option from the drop-down menu on the right.

4.) Restart Chrome
Once you've enabled Reader Mode you use it to remove distractions on most web pages and make them much easier to read much. To use reader mode, right-click on the "book" icon that appears in your taskbar.

You can also click on the settings icon – the 3 vertical dots – in the top-right corner of Chrome and select "Toggle reader mode" from the menu.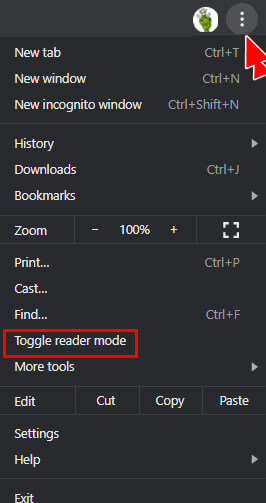 Here's a page with reader mode turned off.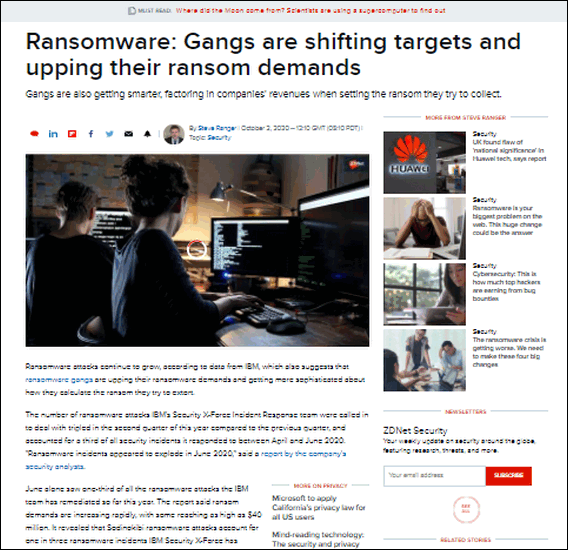 And here's the same page with reader mode turned on.
And not only can you cut the clutter on most web pages, but you can also customize pages for even easier reading. You can change the font, the font size, and the background color from white, to light tan, to black. In short, not only can you can make most pages easier to read you an also customize the font and background color to make the page easier on your eyes.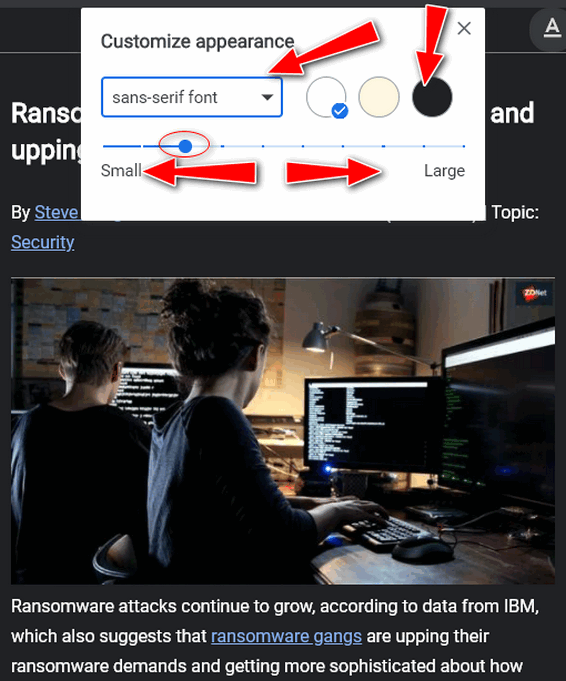 Hopefully, this time, reader mode is here to stay.