How to Fix Image Thumbnails in Windows 10
Sometimes, for no reason, when you look in a folder of pictures you won't see any image thumbnails.  It happens sometimes, but it's very easy to fix.
As long as your folder view is set to anything other than Details or List you should see image thumbnails in any folder with images in it.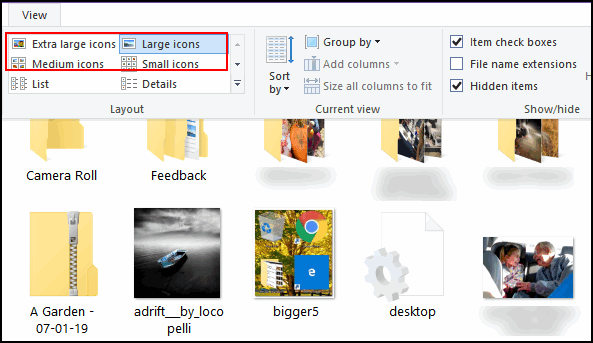 If you don't see image thumbnails and your folder view menu is not set to List or Details keep on reading.
There is one setting that enables & disables thumbnails in Windows 10. If your settings are wrong, you won't see any image thumbnails.
Here's the fix:

Type Folder Options in the taskbar search.  When File Explorer Options appears at the top, press enter. In Folder Explorer Options click on the "View" tab. Then uncheck the box next to "Always show icons, never thumbnails, click "Reset folders", then click "Apply / OK"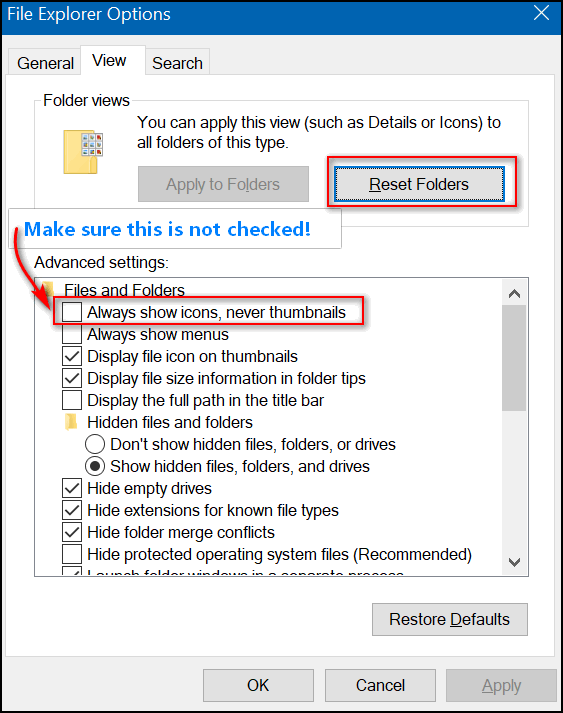 Now your image thumbnails will be back… and that's all there is to it.