How to Get Around "Disable Your Ad Blocker to Continue" Messages
We, better than most, know the importance of trying to make a little extra money to help pay the bills by having advertising on our site. We have tried to make the advertising bearable – no popups, no floating ads, no distracting audio/visuals ads. Advertising revenue is way down – not only for us but all across the Web.
A lot of people use ad blockers because a lot of sites don't use common sense and fill their pages with floating ads, popup ads, loud audio/visual advertisements, and other distracting ad types that go way past annoying.
And as if to add insult to injury, they try to force you to turn off your adblocker to view the site. In other words, you have to view all the distracting ads if you want to view the site's content. As much as we need the money, we would never presume to force our visitors to turn off their adblockers to view our site's content.
But these days a lot of sites try to block users who have installed ad blockers.  We're going to use the example of one of these kinds of sites.  Once upon a time, it used to be the Cleveland Plain Dealer's website but now goes by the name of Cleveland.com. If you use an ad blocker, you'll see that www.cleveland.com  attempts to block you from viewing the site unless you turn off your ad blocker.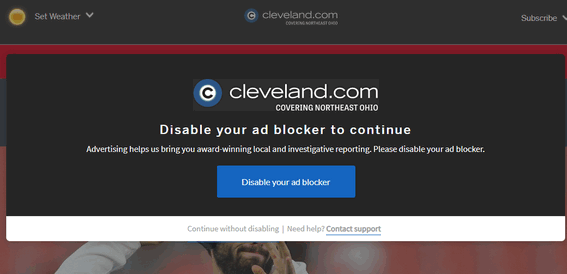 Most of you have run into this kind of thing before, so we're going to show you a couple of ways to get around this blockade and view the site without disabling your ad blocker.
If you're using Chrome (or Edge Dev) you can install an extension called Mercury Reader.  Then when you come to a site that attempts to block you unless you turn off your ad blocker, just click on the Mercury reader icon. Once once Mercury Reader opens the site it will be all text. Once you see that you should be able to click your back button and view the site normally.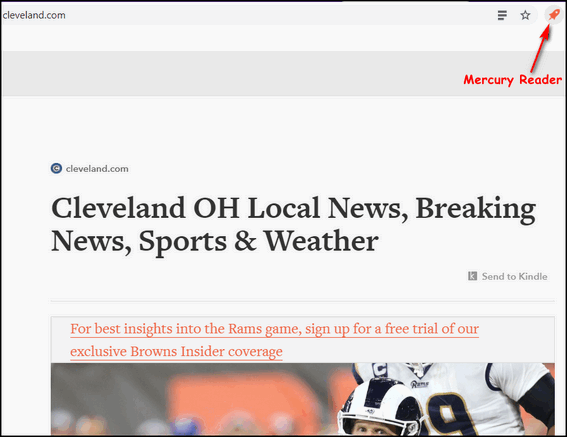 If you're using Firefox, Edge, Opera or another browser, you should be able to find a "Reader" extension similar to Mercury Reader for your browser.
Another way around these "turn off your ad blocker" blockades is to use Incognito mode in Chrome, Private window in Firefox,  or InPrivate window in Edge and Edge Dev.

Above: In Chrome, you can use CTRL+SHIFT+N or click the Settings icon and chose "New incognito window" to open an Incognito browser window and proceed to the site.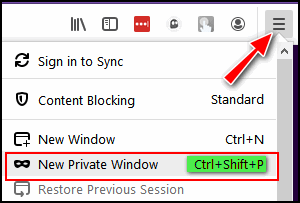 Above: In Firefox, you can use CTRL+SHIFT+P to open a "Private Window". You can also open a Private Window by clicking the Settings icon and choosing "New Private Window".
Above: Microsoft Edge offers you two ways to open an "InPrivate" window.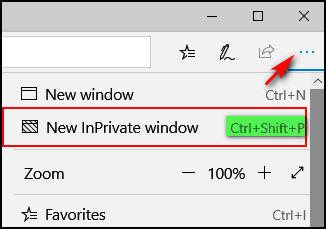 Above: Edge Dev also lets you access an InPrivate window 2 different ways.
Using incognito mode (Chrome), Private window (Firefox) or InPrivate window in Edge and Edge Dev gets you around the "Turn off your ad blocker" message.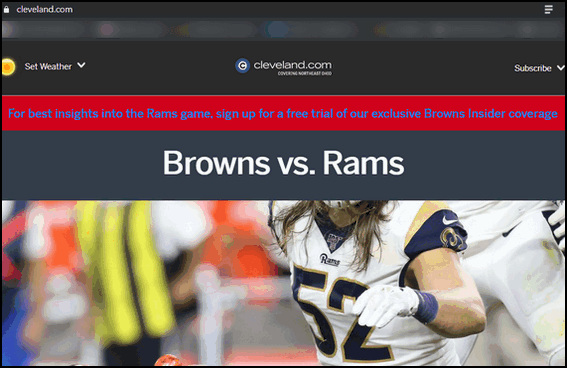 You can see above, that the "turn off your ad blocker" message doesn't appear when using incognito mode in Chrome. Private and InPrivate windows in Firefox, Edge, and Edge Dev will also work to get you around the "turn off your ad blocker" blockade.
Of course, you have another option too. Just go to different site and forget jumping through hoops just to look at a web site.