How to Remove the Bing "Discover" Button from Microsoft Edge
Microsoft, in its infinite wisdom, has decided that everyone needs easy access to artificial intelligence. AI is now built-in into Windows 11 and into Microsoft Edge on Windows 10 and Windows 11. Whether you're using Windows 10 or Windows 11, if you've updated recently, and you use Microsoft Edge, you've noticed a Bing button near the top-right corner. Microsoft calls it the Discover button.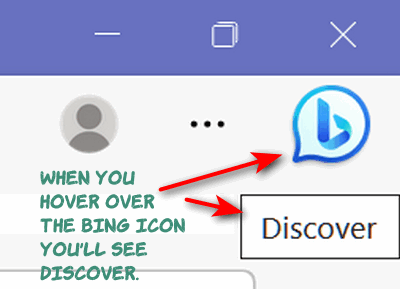 The Bing Discover Button has a sidebar, see?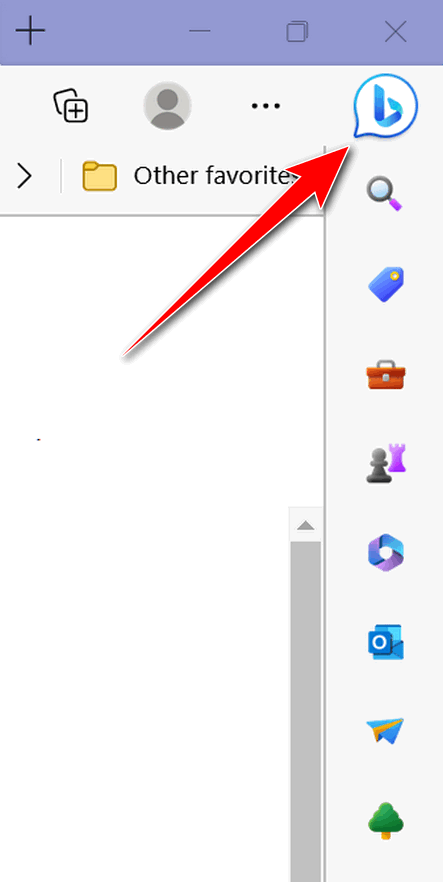 If you click on the Bing button you'll be asked if you want to access Microsoft's version of ChatGPT and if you agree you can type questions or ask the Chatbot questions at the bottom where it says "Ask me anything" (see the screenshot below).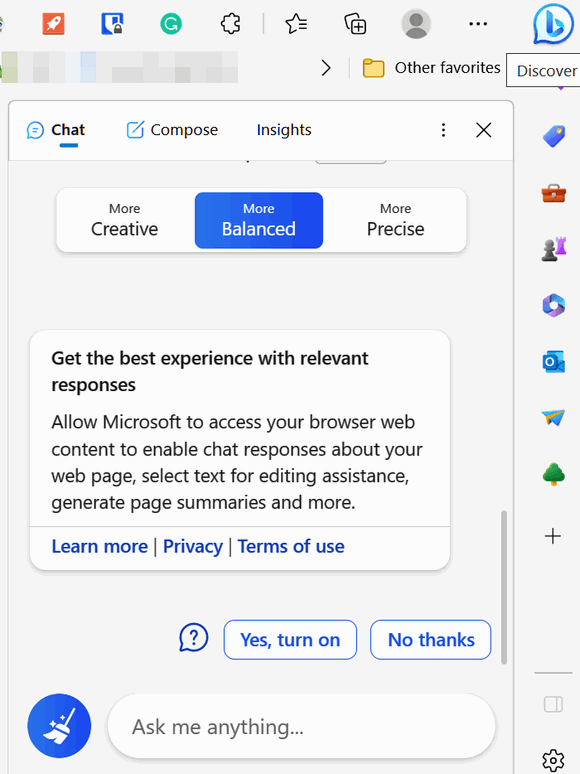 If you like all of the above, that's great! You're all set. If you don't, we're going to show you two ways to get rid of it. The hard way and the easy way.
The hard way first. We are showing you this because you can learn a lot about your computer this way. And we are showing you this to save you a lot of time because if you look up how to remove the Bing Discover Button from Edge you'll either find similar instructions for editing the Windows registry or worse, instructions that do not w

ork:
Caution – The hard way requires editing the registry and if you have been with us for a while you know we seldom recommend editing the registry. If you choose this method, make sure you set a restore point before beginning the registry editing.  To create a restore point, type CREATE RESTORE POINT in the taskbar search. After you do that, follow the instructions below:
Type REGEDIT in the taskbar search and press Enter when you see Registry Editor appear
Open the registry editor and Next, and find the following on the left side.
HKEY_LOCAL_MACHINE\SOFTWARE\Policies\Microsoft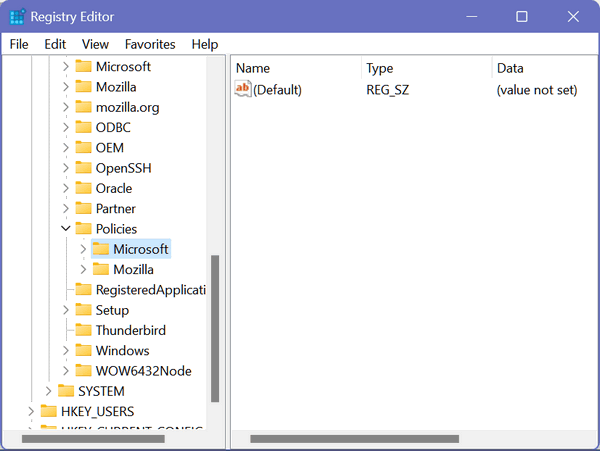 Right-click on a blank space in the "Microsoft" folder and click New > Key. Name the subfolder "Edge" (no quotes).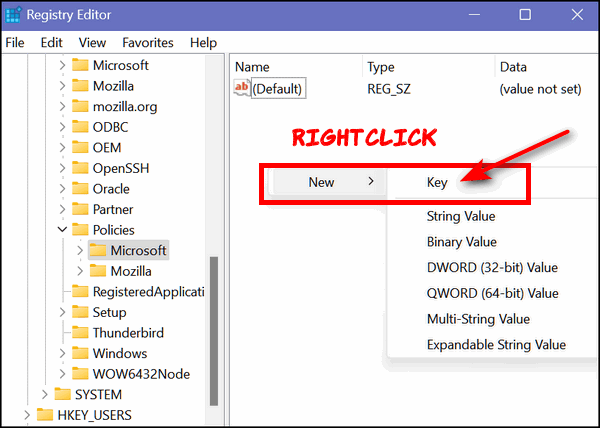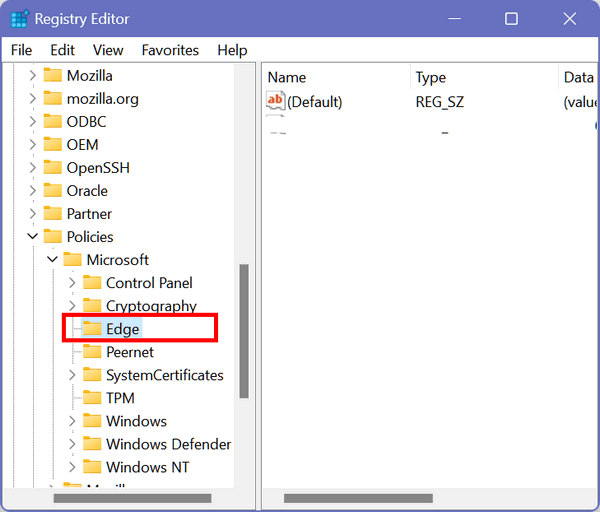 Right-click on the "Edge" subfolder you created, and select New > DWORD. Name it "HubsSidebarEnabled" (no quotes).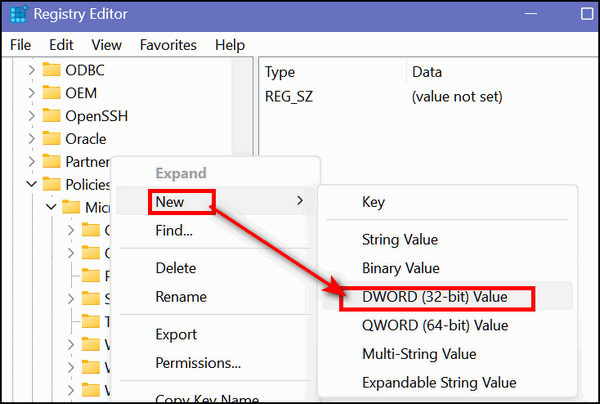 Now, right-click on "HubsSidebarEnabled" and select "Modify." Make sure that the Value data is set to "0" — and then click "OK."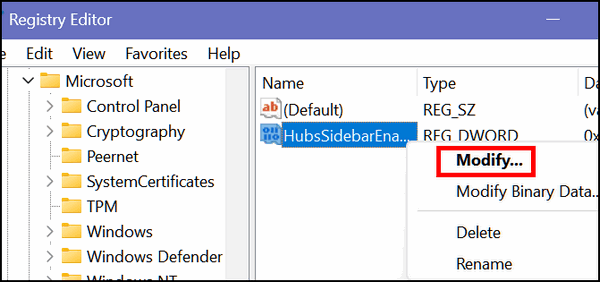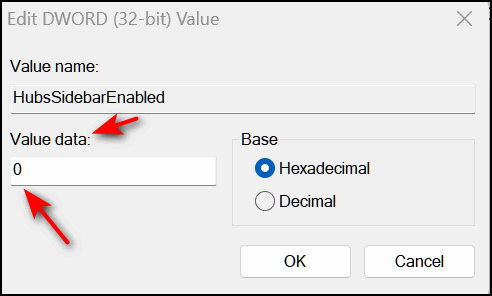 Open Edge and enter edge://policy in the address bar and press Enter.

Click on "Reload policies". The Bing button & sidebar wil

l be gone from Edge.
If you change your mind and later decide you want the Bing Discover Button back, you'll need to use the Registry Editor to navigate to
HKEY_LOCAL_MACHINE\SOFTWARE\Policies\Microsoft\Edge
and right-click on "HubsSidebarEnabled" then click "Modify" and change the Value data to "1". Then pen Edge and enter edge://policy in the address bar and press Enter and click on "Reload policies" and the Bing Discover Button and sidebar will be back.
Download this reg file we created to edit the registry for you automatically. Once you download it, unzip it, double-click on the NoBingButton.reg file, and click yes to all 3 warnings. After running the registry file, you'll need to restart Microsoft Edge to see the changes.
Note: Windows 11 users can still access Microsoft's version of ChatGPT AI from the taskbar search