How to Use Vertical Tabs in Microsoft Edge
Microsoft Edge ain't the old Internet Explorer, you know. It's a new feature-full browser built on Chromium, just like Google Chrome. If you have not tried Edge lately, you should. While I still use Chrome as my default, Darcy has switched to Edge although she still uses Chrome too.
Before we get on with today's tip, you should know you can have more than one browser installed. For example, I use Chrome as my default browser, but I frequently use Edge and Firefox too. Plus, I also have Brave and Opera installed as well – but use them sparingly… not that there's anything wrong with them. Brower's are like clothes – everyone has their own tastes.
Now, we're going to show you how easy it is to use Microsoft Edge's new vertical tabs feature.
If you're currently using horizontal tabs – which is Edge's default – you'll see a small icon near the left edge of the toolbar (see screenshot and arrow below).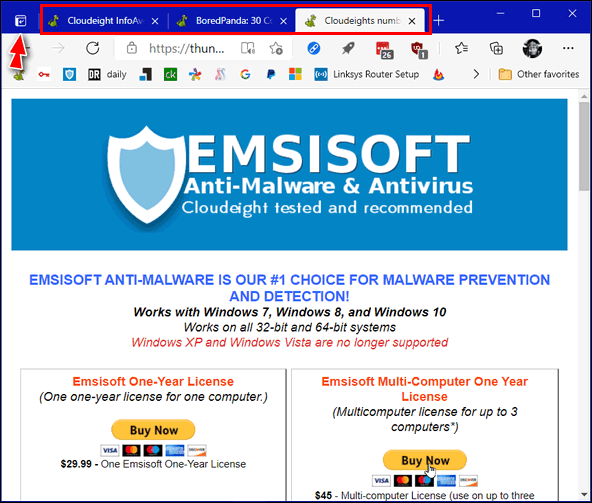 If you click the little icon, you'll switch to vertical tabs. And if you want to go back to horizontal tabs, just click the little icon again (see screenshot and arrow below).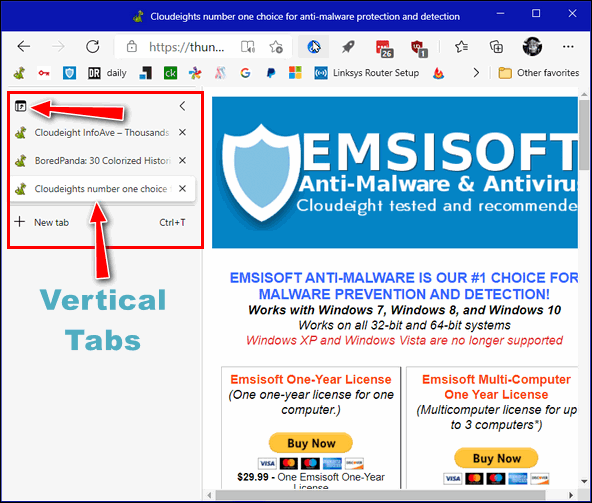 Now… Let's take a close-up look…
Switch from horizontal tabs (default) to vertical tabs…
Switch from vertical tabs back to horizontal tabs…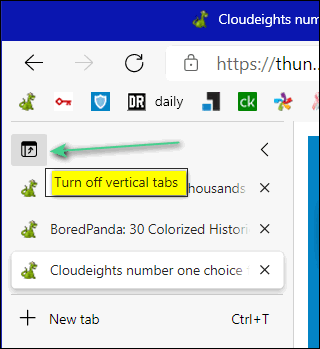 And now you know how easy it is to switch between horizontal and vertical tabs in Microsoft Edge.