PinClipBoard: A Very Nice Free Clipboard Manager
Windows clipboard hasn't changed much in 30 years. It's still very limited. This fall, Windows clipboard will get a major makeover and it will finally get the features that have been available in clipboard managers for decades.
But even when the Windows clipboard gets its much need renovation, it won't have the functionality of this Cloudeight freeware pick. It's probably the most intuitive and easiest to use clipboard manager we've ever used. Of course, there are dozens and dozens of clipboard managers and we've not tried them all.
PinClipBoard copies and saves everything you copy and saves it in a list. This comes in very handy if you find yourself typing the same thing over and over. Like for instance this email that I send to Darcy every time she's cracks the whip:
Dear Darcy,

I can't do anymore today; there are tony 24 hours in a day, you know.
One of these days you'll work me too hard, and I will pass out and then
you'll be sorry.

I have been working for 23 hours and 11 minutes. And I have not yet
had lunch.

Please have mercy.

Your friend,

TC
PinClipBoard does more than just let you copy & save text. You can also add pictures and folders as well. It's a full-featured, easy-as-pie-to-use, free clipboard manager, that you'll want to try.
Here's the developer. He wants to tell you all about this great free clipboard manager. Take it away!
How it works

PinClipBoard is a handy clipboard manager software with advanced "Pin" and "Synchronize" features. Simply copy text and images to the clipboard by "Ctrl + C" and you will get a list of recently copied data.

"ClipBoard History": PinClipboard enables you to record the data history of the clipboard on your Windows system. Run the handy program and anything you copied will show up on the "History" window in a shockingly short time.

"Pin Board": You can "Pin" the recently used data to "Pin Board". If you want to copy the text or image again, just simply double-click on it.

"Pin Folder & Pin Image": As an extremely useful software that enables you to keep important data always ready-to-use, you can pin images and folders to the board for future use. This will improve your efficiency greatly and save you time.

"Local DataBase": For your convenience, PinClipBoard will save the image files to the database so you can still use the pinned images even you have deleted or moved the original image files.

"Synchronize": Enable sync service and you can share your clipboard between all computers (Mac/Windows system) and smartphones (iOS/Android) in the same WLAN. Scan the Qr code to get the data easily.

<Know more about the Privacy Policy and How to use it.>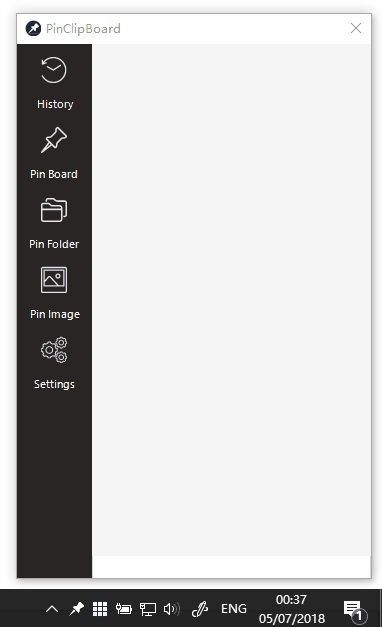 Above: An animation from the developer's site.
Above: A screenshot of me putting PinClipBoard to the test.
If you're looking for a free clipboard manager for your Windows 10
As the developer says (and we could say it no better…
Download and install PinClipBoard for 100% free. Manage your clipboard, pin frequently-used text, images, and folders, scan the Qr code to share the data in your clipboard across all devices in the same WLAN. PinClipBoard now is fully compatible with Window 10/8.1/7/Vista.
Ready… Set…. read more about and/or download PinClipBoard right here…
IMPORTANT
Microsoft SmartScreem is not so smart. It detects this program as dangerous. We tested this program on 3 machines and checked it against 65 antivirus/antimalware programs (including Emsisoft) and all 65 reported that PinClipBoard was free of any problems.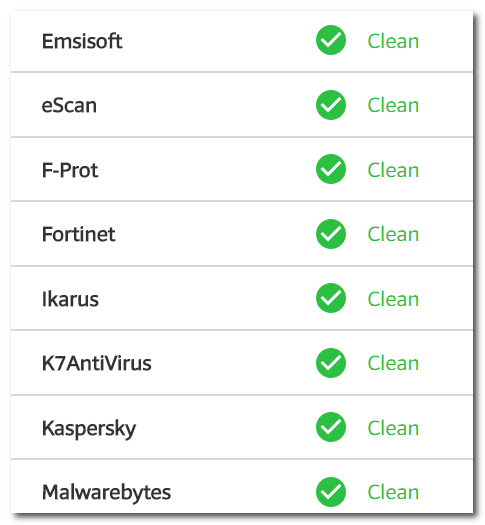 You can see the full scan here. Or download the file for PinClipBoard and upload it to https://www.virustotal.com/#/home/upload
We would never recommend anything harmful to and we don't just trust our own judgment…we trust Emsisoft and we use Virus Total to check all the software we recommend.
If you trust us and you want to get around the Microsoft SmartScreen's incorrect warning:
Above: Windows Defender's SmartScreen shows an incorrect warning for PinClipBoard. To get around it…
[Above] Click on "More info" then click "Run anyway". And after you do this, you'll see PinClipBoard's installation dialog. Click "Next" to continue with the installation.
[This post was updated on 7/22/2018.)
---

Help Us During our Summer 2018 Donation Drive
When you support us with small gift, you help us continue our mission to keep you informed, separate the truth from the hyperbole, and help you stay safer online. Plus, our computer tips make your computer easier to use.
Did you know that we provide support to thousands of people? Every week we help dozens of people via email at no charge. The questions and answers you see in our newsletters are from the email answers and help we provide to everyone free of charge.
Thanks to your gifts, we do a lot more than provide this free newsletter. We help you recognize online threats, fight for your online privacy, provide you with the knowledge you need to navigate the Web safely, provide you with suggestions for safe, free software and websites, and help you get more out of your PC.
Please Help us keep up the good fight with a small gift.
After giving your gift, you will receive an invitation to become a Cloudeight Booster.
Interested in making an automatic monthly gift? Visit this page. Help us keep helping you… and helping you stay safe on the Web.