Polarr: Free Desktop and Online Image Editing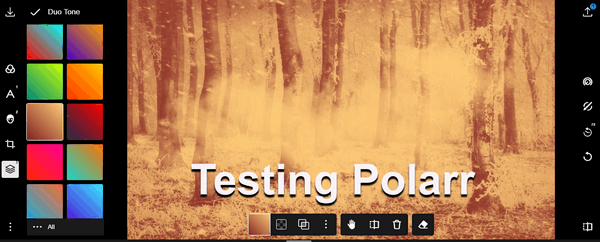 Polarr is an online and downloadable image editor that offers many excellent photo editing features even with its free tier. If you agree to pay a monthly subscription fee, you gain access to advanced features such as image masks, a large number of extra image filters, export options, and more.
We provide a link to the web version of Polarr so you can try it out in your browser, but Polarr is also available as an app for Windows 10 as well. It's also available for Android, iOS, and MacOS. If you do choose to purchase a subscription it covers Polarr on the Web and all of your devices.
Polarr is great for editing, brightness, color, contrast correction, as well as more detailed editing feature right down to pixel-by-pixel edits. You can sharpen, crop, distort, colorize, and add filters to enhance your pictures. You can touch up, adjust curves and borders, remove spots, enhance portraits, and more. And Polarr has some excellent automatic enhancements as well. Polarr doesn't have all the features of Adobe Photoshop but it's a great alternative image editor with many advanced features that should be plenty enough for most users.
If you want to learn more about the online version of Polarr, visit this page.
If you want to jump right in and try out Polarr, here you go.
Polarr for Windows
Polarr is also a powerful desktop photo editor for Windows 10 and it's available free from the Windows store. The free editor works great, but many advanced features are available only with a paid subscription).
Here's what you get with the downloadable version (according to Polarr):
Overview
• Custom overlay and complex blending modes
• Dual lens effects and depth adjustments
• Complete set of masking and local adjustment tools
• Advanced suite of face-editing tools with smart detection
• Create, customize and share your own filters
• Batch exporting
Filters
• Make and share your own custom Filters
• Get started with basic filters, grow with pro filters
• Sync filters between all of your devices
Layers and blending modes
• Superimpose photos with 10 and more blending modes
• Add photorealistic effects like clouds, weather effects, light leaks, flares and more
• Duotone your photos with our presets or create your own unique flavor
Local adjustments include
• Depth mask: Adjust photo based on depth using the dual camera
• Brush mask: Draw your mask with an advanced edge-aware brush
• Color mask: Selective adjustment with color
• Radial mask: Circular adjustment over your photo
• Gradient mask: Adjusting photo over a gradient
• Luminance mask: Selective adjustment based on brightness.
• Additional local tools: Lens blur, feathering, invert, and more
• Blend any local adjustment mask with an overlay
• Unlimited stacking of local adjustments.
Global adjustments include
• Intelligent auto-enhance for exposure and white balance
• Color: Temperature, Tint, Vibrance, Saturation
• Light: Dehaze, Exposure, Brightness, Contrast, Highlights, Shadows, Whites, Blacks, Diffuse
• Detail: Clarity, Sharpen, Denoise (Color and Luminance)
• Vignette: Amount, Highlights, Roundness
• Lens: 8-point perspective distortion tool, horizontal, and vertical perspective
• Effect: Custom fringing, Pixelate, Noise amount and size
• HSL: Hue, Saturation, Luminance for eight color channels
• Curves: Master, blue, red, green channels
• Toning: Highlight and shadow tone, tone balancing
• Denoise: Focus, enhancement, and clarity
• LUT: Import and export 3D LUT
• Border tool: add a border that auto-suggests colors based on the content of your photo
Polarr is customizable
• Select from dark or white color themes or create and share your own
• Two workspaces available: Pro and Express
• Rearrange icons to make the app yours
Works on all of your devices
• Polarr is available for all your devices: mobile, desktop and the web
• Your pro subscription follows you on all your devices
===============================
Polarr Pro Subscription options:
===============================

$2.49 per month
$23.99 per year

You can subscribe and get access to all filters and pro tools offered within Polarr Photo Editor.

Subscriptions are billed monthly or annually at the rate selected depending on the subscription plan. Alternatively, a one-time payment plan, if provided, might be available (this is not a subscription).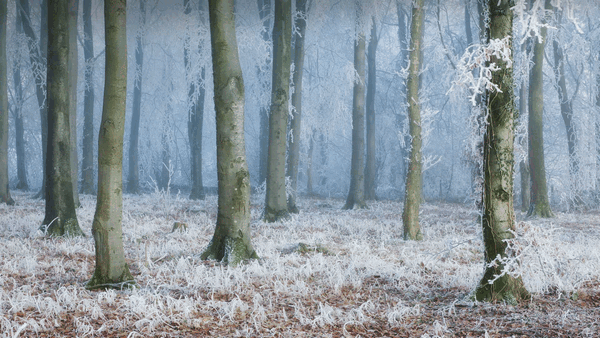 You can download Polarr for Windows 10 free here. It comes with plenty of free features that you can use without signing up for a subscription.