Saturday Bonus Questions and Answers – 052822
It's Memorial Day Weekend here in the States – the unofficial start of summer. We wish all of you in the USA a very Happy and Safe Memorial Day Weekend. For our friends in other countries around the world, have a great weekend.
And, yes, it's Saturday too. And that means it's time for our Saturday Bonus Questions & Answers.
Sometimes the best tips and tricks are hidden in the questions and answers we publish. And rarely do we post questions and answers on this website. Today, we're featuring some of the questions and answers from past issues of our InfoAve Weekly newsletters. 
These answers were selected at random from past InfoAve Weekly newsletters.
Our 2022 Memorial Day Weekend Sale Continues Though Monday, May 31, 2022. Great Deals for You!
---
Saturday Bonus Questions and Answers – 052822
Jerry's spell checking stopped working in Chrome
I know that Google Chrome has a built-in spell checker and it was working great, but a few days ago it stopped working. I tried to turn it back on in Chrome settings but it still doesn't work. Do you know a way to fix it? I'm thankful for you 2! Please keep up the good work. Jerry.
Our answer
Hi Jerry. Thanks so much for your nice comments.  Since turning on Spell Checker in settings didn't work for you, perhaps you have something installed on your computer on an extension in Chrome that is superseding the built-in spell checker in Chrome. Or it may be that your Chrome browser is corrupted and needs to be repaired.
Try repairing Chrome and see if that fixes your problem. Just follow the simple instructions on this page.
Let me know if that works for you or if you need more help.
———–
Jerry wrote back: "Thank you so much. I followed your instructions and repaired Chrome and my spell checker is working again! I really appreciate your help. Jerry"
---
Joan has Windows 10 Home and wants Windows 10 Pro
I have Windows 10 Home Edition and want Windows 10 Pro installed on my PC. Do you install Windows 10 Pro? My computer techs tried twice to install Windows 10 Pro and it did not install. Thank you.
Our answer
Hi Joan. If you're using Windows 10 Home you can't install Windows 10 Pro unless you purchase a Windows 10 Pro license. You can't use a Windows 10 Home license to install Windows 10 Pro.
A Windows 10 Pro license costs around $100. Beware of fake or RTM licenses or enterprise licenses selling for $20-$30.
Here's a legal copy of Windows 10 Pro Upgrade for $99.99 at BestBuy

See this Microsoft page explaining upgrading from Windows 10 Home to Windows 10 Pro.
---
Phyllis wants to unzip files in Windows 10
I would like to know if there is a free file like WinZip to unzip files. I downloaded screen savers from some of the sites you recommended but am unable to open them up. I went to the Microsoft Store but there is a charge for WinZip & WinZip Universal that I found. Since I'm not savvy with any of this, I didn't know what to try. Thanks for any info you can give me. Sincerely, Phyllis.
Our answer
Hi Phyllis. Windows has had a built-in unzip tool since Windows XP. You don't need WinZip (which now borders on malware) or any other program to unzip zip files
Right-click on any zip file you and choose "Extract all"

Then click the "Extract" button.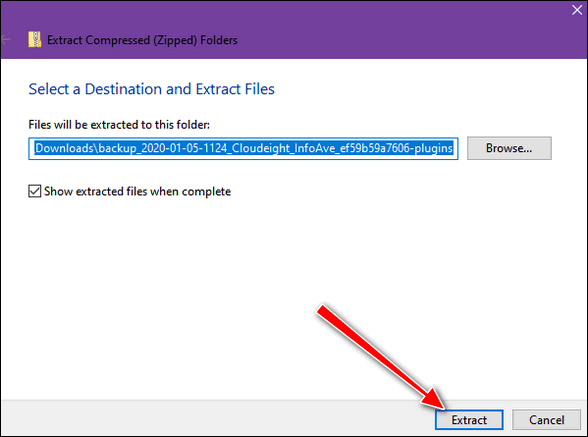 The files will be extracted to the same location as the zip file.
---
Jim has only two entries on his Windows 10 "Send to" menu
When I right-click a folder or file on my computer, my "send to" link only has the choice of Bluetooth. How do I get more on it?
Our answer
Hi Jim. This problem is usually caused by having two Bluetooth entries in the "Send to" folder. One of them is correct, the other is not. To fix your "Send to" menu problem, you have to delete the one that is not correct.
Open File Explorer and click on "View" at the top. Then click on the arrow under Options (on the far right) and choose "Change folder and search options". In Folder Options' dialog, click on the "View" tab at the top and make sure "View hidden files, folders, and drives" is selected. If not, select it and click Apply/OK.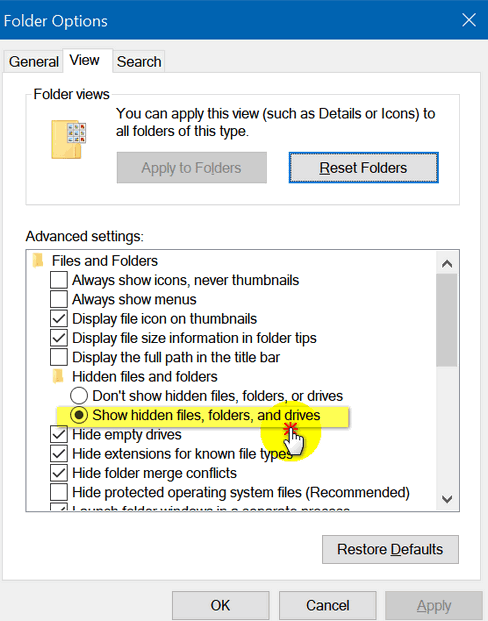 Next, navigate to C:\Users\<your user name>\AppData\Roaming\Microsoft\Windows\SendTo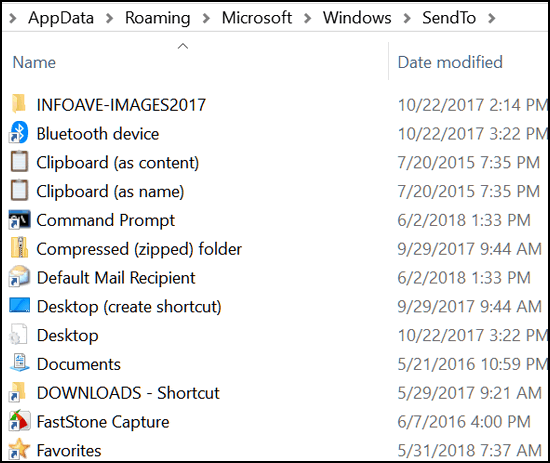 Above… you can see I only have one Bluetooth entry: "Bluetooth device". But if you have two (one may be called just Bluetooth) it can stop the other entries from showing in the "Send to" list. So, I am just guessing you have two entries with "Bluetooth" in their names. If you do, delete the second one. Restart your computer and your right-click menu should have a lot more items.
Please let me know if this works for you.
—–
Jim wrote back: "Hi TC. It worked! You are awesome. Keep up the good work. Jim"
---
on wants to know if a program called Hacker Alert is any good.
Hi guys. Have you ever heard of Hacker Alert? Any opinions on it? This email is from our internet provider. We already have Emsisoft.  Thanks, Ron

Our answer
Hi Ron. Don't waste your money. This is just a way for your ISP to get more money from you by selling you something you don't need. If this kind of thing worked, Yahoo, Experian, and some of the biggest companies and government agencies would not be getting hacked.
I remember the banks were talked into getting customers to sign up for Rapport which was supposed to keep them from getting hacked. Heck, the banks were even giving that away free as an additional "service", kind of like free checking. All it did was cause problems with computers. Darcy and I removed Rapport from dozens of computers- it was not easy to get rid of it either. It sounds like your ISP is trying to make this sound like a great deal – an additional "service' you can get for only $47.88 a year. My advice: Take that money and buy a nice dinner.
The chance of an individual getting hacked is one in tens of millions. People get tricked into giving criminals passwords and personal information – or they use easy-to-guess passwords like "password", "1234567", "ABCdef", etc. (and we're not kidding). Individuals don't get hacked.
Save your money, Ron.
———
Ron wrote back: "Hi, TC. Thank you for the quick and very helpful reply. I was suspicious of what my provider is offering but wanted the opinion of someone in the know. I am glad I checked with you. You guys are great! Thanks, again. Ron.
---
Marsha said Bing has hijacked her browser
Thank you, guys, for all the wonderful tips for us oldsters and how to keep things up and running. I do have a question and if anyone has a solution, you most certainly will. Bing has hijacked my browser whenever I open a new tab. I have tried various solutions found in searches including using the Regedit feature. Nothing works! Please help me defeat the Microsoft Overlord! Thank you, Marsha
Our answer
Hi Marsha. My guess is that you installed something that also installed the BING browser extension. Since you're using Chrome, I'll save you some time…
Follow the instructions on this page to reset Chrome – and that will get rid of the Bing hijacker.
—–
Marsha wrote back: "Thank you, thank you, thank you! Your suggestion fixed the hijacked browser. You have defeated the Microsoft Overlord. I bow down to your knowledge. Marsha."
---
Roberta gets a list of irrelevant "trending" Google searches in Chrome
Hi! When I do a search from the search bar on Google Chrome, I get a list of what are called trending searches in a drop-down. This just started that yesterday. The trending searches in the list are not relevant.
Our answer
Hi Roberta. It sounds like you installed an unwanted extension. So, the best way to fix this is to follow the instructions below:
Reset Chrome and clear its history by following the instructions on this page.
After you reset Chrome, close it and reopen it. You should not see any "trending" because "trending" is not part of Google search on Windows.
——
Roberta wrote back: "Thanks so very much, TC. You two are just awesome GOD BLESS! Roberta."
---
Charles just updated Windows and now File Explorer won't open
I just updated to the October 2020 update. Now, when I open Task Manager it won't stay open. It flashes for a second and then disappears. Help, please.
Our answer
Hi Charles, try this. Power off your computer – shut it completely down. Leave your computer completely powered off for five minutes and then turn it back on.
Now, wait until Windows has completely loaded. After Windows has completely opened, try opening Task Manager. I think you'll find will stay open for you.
Once you shut down/power off and wait a few minutes, memory is cleared and nagging problems like yours are sometimes solved.
Let me know if you need more help.
———–
Charles wrote back: "You were right! I tried your solution and Task Manager is working perfectly. Thank you very much! Charles."
---
Mary wants to know the best free substitutes for MS Office
What is the best free substitute for Microsoft Office?
Our answer
Hi Mary. Read our article "Three and a half alternatives for Microsoft Office".
One of those should be just what you're looking for.
---
Jackie wants to know how to find her print queue
I am using Windows 10. How can I find the print queue to delete jobs that I don't want to print? I would appreciate any feedback you have about the print queue. Thanks.
Our answer
Hi Jackie. You should have a print queue icon (it looks like a little printer) in your notification area/system tray (the area next to the time/date in the lower right-hand corner of your screen). If you don't see it there, click the up arrow on the left edge of the notification area/system tray to expand it so you can see all the icons.
If you still don't see it do this:
Right-click the start button & click "Settings". In Settings, click on "Devices", then click "Printers and scanners" in the menu on the left. Find your printer in the list. Now just click on you printer click "Open queue". See the screenshot below:

---
Ron K. wants us to recommend a URL shortener
What do you folks recommend nowadays for a URL link shortener? I've been using Tiny URL for years, but it started throwing corrupted links for some reason. I see shortened links sent to me, but I can tell they're not from Tiny URL and they look good and work well.
Thanks for keeping at it!
Our answer
Thanks so much, Ron. We appreciate your support and kind words.
We used to use goo.gl by Google, but it's no longer available. Here are three other URL shorteners we've used recently – they seem to work well.
We hope this helps you, Ron. 
---

Don't have a Cloudeight SeniorPass? It's a great deal. Learn more here.
Our Cloudeight SeniorPass is a great deal. You get unlimited support for one full year from the date you first use your SeniorPass. We can help keep your computer running well, fix all kinds of computer problems, clean up malware, and a whole lot more. Our SeniorPass is like having insurance for your computer. And it's only $99 for an entire year.
Get your SeniorPass today for just $99.  It's just like having insurance for your computer – only better!
To learn more about our SeniorPass, please see this page.
---
Ralph wants to know why his lock screen background picture is blurry
Hi, I have been with you for a long time. I have a question. On startup, the background picture is blurred ou. Have you seen that on the computers you have updated? Thanks for all your hard work. Ralph
Our answer
Hi Ralph. Thank you.
The blurry picture effect is intentional; it's called the "Acrylic effect". It's supposed to be cool, but many users don't agree.
Luckily, you can disable the Acrylic effect by doing this:
1. Right-click on an empty space on your desktop.
2. Click "Personalize".
3. When Personalization opens, turn off "Transparency effects".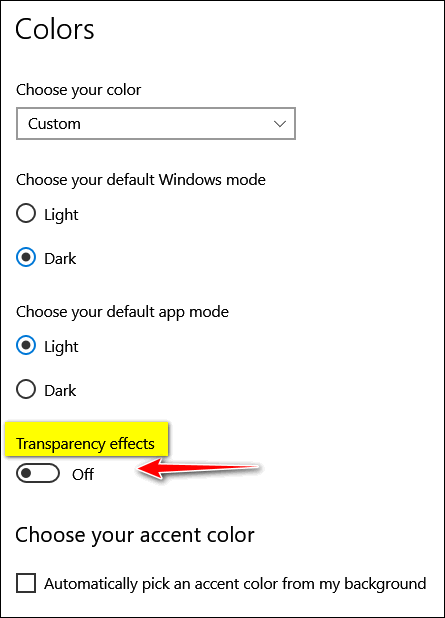 That's it. If you ever want the Acrylic effect back, just turn on Transparency effects.
---
Patricia has some questions about browser history
Is browsing history automatically deleted when the computer is closed and if not can it be organized? Also, how do I find the history on my browser if I wish to delete it?
Our answer
Hi Patricia. You can check your browser history by pressing CTRL+H while your browser is open.
You can't organize history alphabetically; it's already organized by date. Browser history has a search box that allows you to search your browser history for whatever you're looking for.
Finally, by default, browsing history is not cleared when you restart Windows or close your browser. However, you can set most browsers to delete history automatically when you close them.
---
Barb is having mouse wheel problems on Windows 10
I'm using Windows 10 and Chrome. The option of how many lines the mouse wheel should scroll is greyed out, and mine is going about 3 lines at a time, past where I want it to stop. Please advise how to enable that option. I am using a Microsoft corded mouse with a Geemarc large yellow keyboard. Thank you both for your valued assistance. Barb.
Our answer
Hi Barb. Try shutting off your computer completely and make sure all power lights are off. Then unplug your mouse. Leave your PC off for 5 minutes, then restart your computer. After it starts, and Windows is fully booted, plug in your mouse. Then try the mouse settings.
Let me know if this helps you.
——–
Barb wrote back: "Hello, Mr. Magic. Your expertise never fails to amaze me. I did what you said, but I somehow did it from a different mouse page, the greyed-out one wasn't showing. Then I tried it on a page that I daily have this problem with, and the problem has gone. Thank you so much, for your prompt and efficient reply. Best wishes and grateful thanks, Barb."
---
Maureen says Google Chrome support wanted to charge her for assistance
I am asking you because you will no doubt have the right answer. Using Google Chrome, I wanted to ask them a question about Google Chrome, and I thought they were the best to answer. After I asked my question the person on the answer said it would have to go to the tech the Support but there was a charge for doing so. I was shocked I always thought Tech support was free. This has never happened before in any other place. Thanks for helping you are great. Maureen.
Our answer
Hi Maureen. Google does not charge for tech support and neither do they have a public support number. You fell for a scam. Anytime you search for "support" for this or that, you're almost always going to dive into a nest of scammers.
Google's support is done via https://support.google.com/ but you may or may not get an answer.
If you tell us what your problem is with Chrome, we'll be able to help you. Most always a problem with Chrome is caused by a bad extension, malware, or Chrome has become corrupted. There are easy remedies for all of them.
Be careful not to search for "Support for Chrome" or search for any kind of support, or you'll be diving into a den of thieves.
We are glad you did not give them your credit/debit card information.
---
Wait! Before you go…
Every week we help dozens of people with their computers without charge or any expectation of payment. And we have helped many folks who have fallen for tech support scams or other scams designed to steal their money.
And we now depend more on readers like you to help keep us going. Your donation helps us to help more people with their computers and helps us keep everyone safer online.
Please help support our small business and help us to keep on helping you.