Some Windows 10 Tricks You Might Not Know
Here are some Windows 10 tricks you might not know. You might even find them useful. Have fun!
Desktop Tricks
Have you noticed the thin strip at the far-right edge of your taskbar? It looks like this:


Did you know if your click it, it will bring your desktop into view? Click it again and your open program windows are back – right where they were. And to avoid any misunderstanding, we placed the red line on the screenshot above to draw your attention to that area of the taskbar, there will be no red line on your taskbar. The actual show desktop icon is the thin area on the far-right edge to the right of the thin gray line.
And if you right-click on the very edge you'll see this menu:
If you enable "Peek at desktop" all you'll have to do is hover over the very right edge of your taskbar and you'll be able to "peek" at your desktop. Or hover over any open program's icon to peek at its window.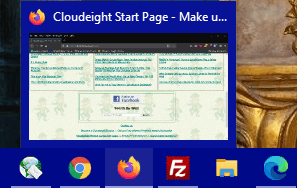 Taskbar Search Tricks
Did you know you can get recipes right from the taskbar search? You'll be surprised. I asked for "recipes for corned beef" and got quite a few.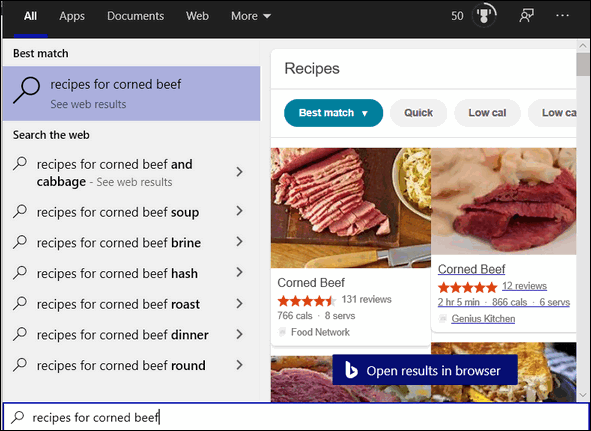 I can find out what happened on this day in history too!
And if you want a quick way to get your weather forecast for today and a five day forecast, type Today's Weather in the taskbar search.
Shake it up!
If you have a desktop full of open windows, you can clear all the windows but the one you're looking at by grabbing the top of the window in view and "shaking" it rapidly from side to side. This minimizes all other windows except for the one you shook so only your desktop remains in the background.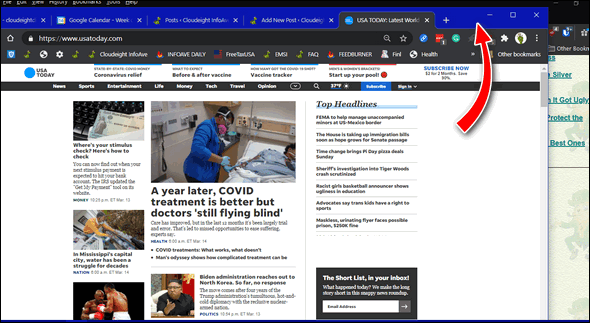 Above: Notice the background clutter. You can see windows open behind the Chrome window. I grab and shake the window on top and the program windows behind the browser window are minimized. Now you see nothing but the desktop behind the window in focus.
See?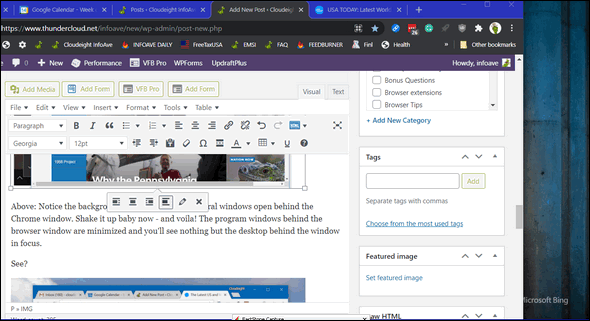 Miss all those windows? No problem, shake the window on top again and all the windows that were minimized are back – right where they were.