Support for Windows 10 Version 1909 Ended on May 11, 2021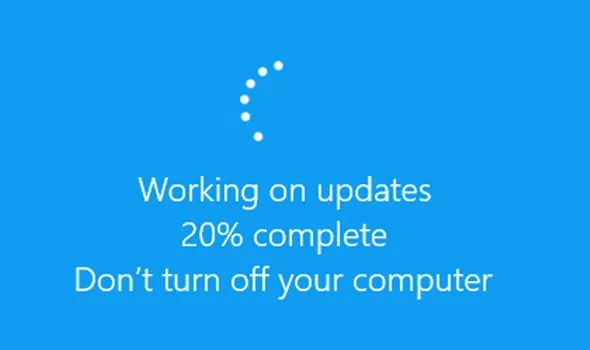 If you're still using Windows 10 version 1909 (October/November 2019 Update) your version of Windows 10 is no longer supported which means your computer will be at risk because you will not be getting any critical updates, security updates, or any updates at all.
And it is obvious if you're using a version of Windows 10 earlier than Windows 10 version 1909, your Windows 10 support has ended.
Windows 10 versions 2004 and 20H2 are still supported. Support for Windows 10 version 2004 ends on December 14, 2021, while support for Windows 10 20H2 ends on May 10, 2022.
The above information regarding Windows 10 versions 1909, 2004, and 20H2 applies to Windows 10 Home and Windows 10 PRO.
Check your Windows version by typing WINVER in the taskbar search. Press Enter when it appears in the search results. You can also check it by using the Windows Key + R shortcut to open a Run box. When the Run box is open, type WINVER and press Enter or click OK.
If you're still using Windows 10 1909, is urgent that you update your computer as soon as possible. The easiest way is to go to this page and click the "Update now" button to download the Download assistant. Once you've downloaded it, run it to start the update process. That page is always updated with the current version of Windows 10.
The following relevant article is from Express (UK)…
Check your Windows 10 version now or your PC could be at serious risk

WINDOWS 10 users running certain versions of the market-leading OS really need to download the latest update from Microsoft ASAP.

If you're running certain versions of Windows 10 then you need to update right away, or risk the security of your PC being compromised. This week has seen Microsoft push out their latest Patch Tuesday release, which also brought with it the end of service for a number of Windows 10 versions. The most notable Windows 10 release to reach end of support is version 1909, aka the 19H2 update.

This patch was released back in November 2019 and now has been officially retired by Microsoft.

If you want to keep downloading crucial security updates to make sure your PC is safe from emerging threats then you need to upgrade to a later version right away.

As reported by XDA Developers, the Home and Pro versions of Windows 10 1909 are no longer supported – but the Enterprise and Education builds still have another year of support.

The Home and Pro versions of Windows 10 1803 and 1809 have not been supported for some time, but now the Enterprise and Education editions are no longer supported either.

Microsoft confirmed the end of support for Windows 10 version 1909 in a post online.

And the Redmond-based tech giant underlined why it's imperative to upgrade, as not doing so can open up your machine to a whole host of security risks.

Microsoft said: 'As of May 11, 2021, the Home and Pro editions of Windows 10, version 1909 and all editions of Windows Server, version 1909 have reached end of servicing.

'Devices running these editions will no longer receive monthly security and quality updates containing protections from the latest security threats. Education, Enterprise, and IoT Enterprise editions of Windows 10, version 1909 will reach end of servicing May 11, 2022.

'As always, we recommend that you update your devices to the latest version of Windows 10 as soon as possible to ensure that you can take advantage of the latest features and advanced protections from the latest security threats…'