The Emoji Panel in Windows 10
NOTE: This tip applies to Windows 10 April 2018 Update (version 1803) and newer.
Recently, we wrote a tip about enabling the Emoji panel in Chrome.  Today we're going to show you how to open the Emoji Panel in Windows 10 Version 1803 (and newer) with a Windows key shortcut.
And here's how you do it. Hold down the Windows key and tap the . (period) key. That's it.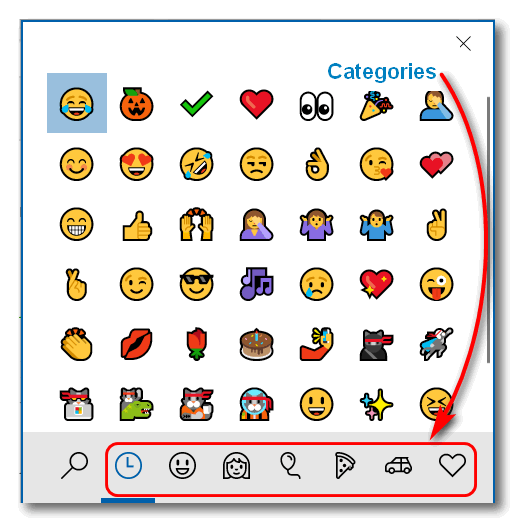 You can try the Windows Emoji in email, forums, Facebook and other social media sites and web pages. They won't work in all of them, so you try them and see what works. It's ye olde trial and error method.
?‍??‍???❤✔??‍?????✡?
?