How to Enable Chrome's Emoji Panel
Hiding in Chrome for Windows is an Emoji Panel, and we're going to show you how to enable it. It's easy and it's quick.
Let's get the required warning out of the way. The Emoji Panel for Chrome for Windows is in the experimental phase. It worked for us and it seems to work for most people. But we'd be remiss if we didn't show you the warning you're going to see when you follow the instructions in this tip.
Above. The warning you'll see when you type chrome://flags in Chrome's address bar. Take a gander. You'll see it soon.
Ready?
a. Type Chrome://flags in Chrome's address bar and press Enter.
b. Type the word emoji in the search field (see below).
c. Emoji Context Menu will appear (see below).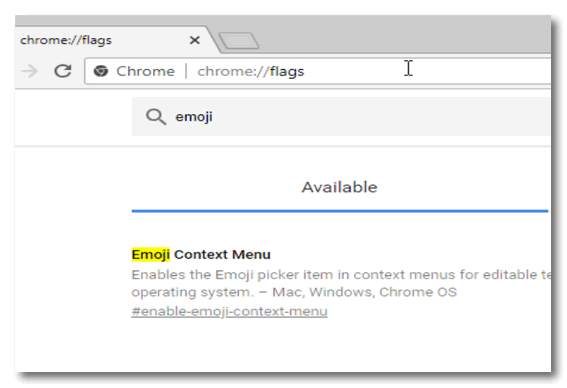 d. On the right side click the down arrow to expand the menu and choose "Enabled" (see below)
e. After you've selected "Enabled", click the button labeled "Relaunch" at the bottom to restart Chrome and enable the Emoji Panel (see below).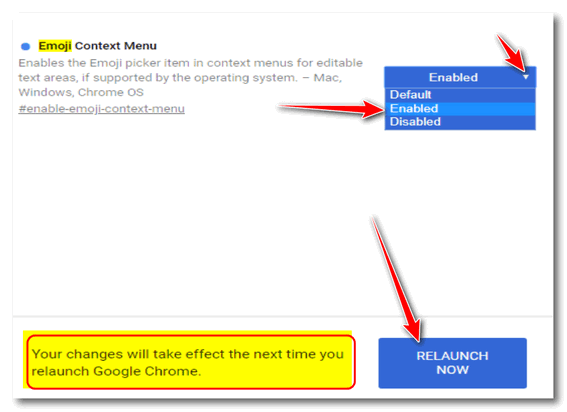 f. Now you've enabled Chrome's Emoji Panel, it's time to try it out. In the screenshot directly below, we're going to use the Emoji Panel in Gmail (see below).
g. In a Gmail "compose" window, right click anywhere inside the compose window and you'll see "Emoji" at the top of the right-click context menu (see below).
[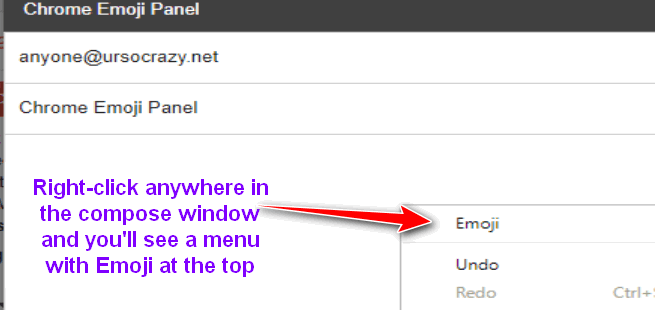 h. There you go: the Chrome Emoji Panel. You can change Emoji categories from the icon menu near the bottom (see below).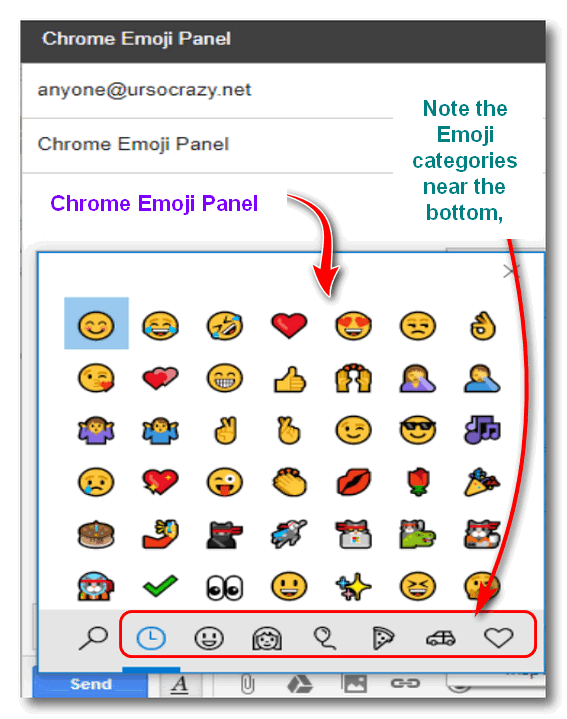 i. The finished product – kind of. Just click on the Emoji of your choice to insert it in to your Gmail message. You can resize Emoji by highlighting it/them and using the Text-size button in the Gmail formatting toolbar (see below).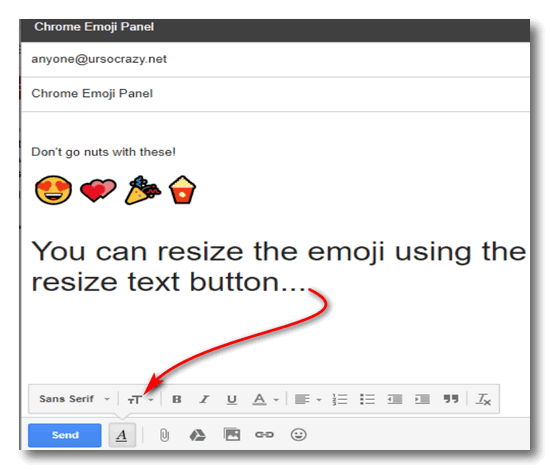 Chrome's Emoji Panel is a quick and easy way to insert Emoji into your Gmail email message and in to text fields on any site that allows you to input text. The Emoji Panel should work on sites like Facebook and Twitter. For other sites the only way you'll know if they work or not is to try them.
You can try them on any site, but there are no guarantees that they will display correctly. Some websites and forums won't allow you to use these Emoji at all, and even the sites that do allow them, you may find that the Emoji look different when viewed on the site or forum than they do in Chrome.
But the Emoji Panel is easy to set up and use. So, give it a try. Nothing ventured, nothing gained… right?