The Krazy Coupon Lady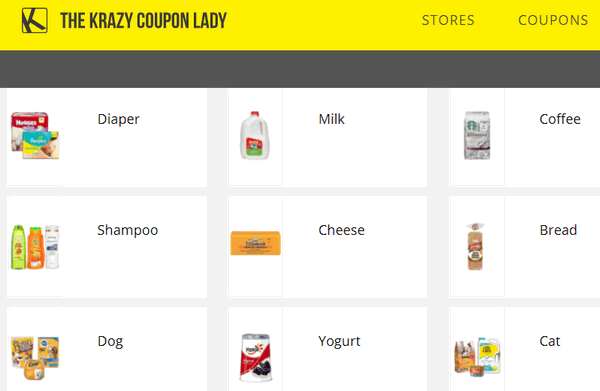 OK… it's really TheKrazyCouponLady.com, but that makes a lousy title for an article, right? Seriously, the spell-checkers are already blaring alarms, we tells ya!
Anyway…
Who doesn't like saving money? EB! Put your hand down! Most people like saving money. There's something crazy fun about clipping coupons, printing coupons, using coupons.  And we know many of you are on tight budgets like us, and every coupon clipped, and every dollar saved is important. The more money you save, the more money you have, right? Who said, "A penny saved is a penny earned"? You're right, EB, good old Ben Franklin!
Anyway, we've seen a lot of coupon sites, but we've never seen a coupon site like The Krazy Coupon Lady. These two gals started as two coupon-clipping pals trying to save money on the family groceries. Now they're millionaires. Makes me want to ask EB… why didn't we think of this all those years ago?
Anyway, here's the story, right from the keyboard of the Krazy Coupon Lady.
TheKrazyCouponLady.com was founded, quite by accident, when two stay-at-home moms began blogging about their strategic coupon-clipping in Boise, Idaho. Founders, Heather Wheeler and Joanie Demer were tired of spending $500 per month feeding their young families and wanted to find a way to cut that number in half. Soon, they were "stacking" coupons, sales, and store promotions and walking out of the store with sacks full of free groceries!

Today, TheKrazyCouponLady.com is a thriving multi-million dollar corporation, outpacing the growth of any website of its kind in the world! Heather and Joanie's team of two has grown to include 20 employees and an impressive social media following, with nearly 1.3M fans on Facebook, 56.5K followers on Twitter, and 84.9K followers on Pinterest. In the spirit of sharing,

TheKrazyCouponLady.com partners with a local IRC chapter to provide groceries, gifts, and free classes to local refugee families from all over the world…
I mean what more can we tell you? Let's do some show and tell, OK?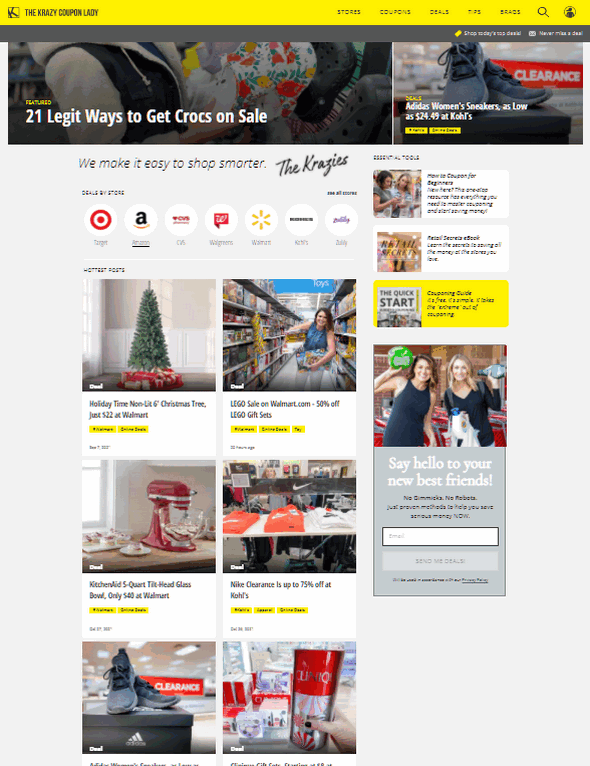 TheKrazyCouponLady makes it easy to find the coupons you're looking for – which is one of the reasons why we love the site.
If you're looking to save money, and you like coupons, exploring the KrazyCouponLady will be well worth your time.
Let's go couponing, my friends!
PS: It would have been cooler if it were TheKrazyKouponLady, eh?