Trouble Sleeping?  Make it a Rainy Night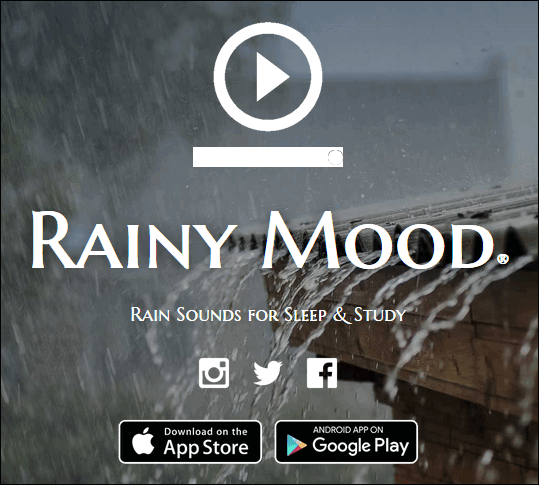 Few things put me to sleep faster (other than EB's jabbering) than the sound of falling rain and distant rolling thunder. I don't think there is anything better than falling asleep while listening to the rain falling and distant thunder rolling? 
The trouble is you can always get what you want. And this is one of them. You can't just lay your head down on the pillow, yawn, and turn on the rain and thunder… right?
Yes, you can! This is the age of the instant generation -instant fixes for everything.  So, If you're having a tough time falling asleep, or you're working on a project, reading and you just want something to help you relax, bring on the rain. Actually, let's bring on Rainy Mood.
Rainy Mood is available for Windows (browser-based) and as an app for Android (from Google Play) and Apple (from the App Store) tablets and smartphones. There are free (lite) versions for Android and Apple smartphones and tablets  
Visit Rainy Mood right now and sleep or study better.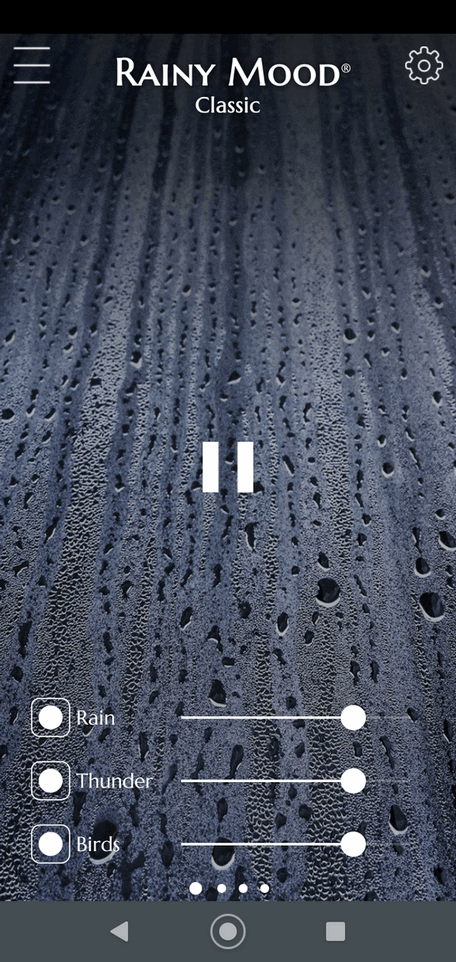 Above… Rainy Mood Lite (free) app on my Android smartphone. Notice you can even add chirping birds to the rain/thunder mix. You're the boss.