Tweak Your Windows 10 Start Menu
Did you know you can remove all the Windows 10 tiles from your Start menu and tweak it to make it smaller without losing access to any of your programs or apps? It's easy to do. Here's how.
First, start by removing all of the tiles from your start menu – don't worry, all the tiles you remove are still accessible from the list of programs and apps in the Start menu.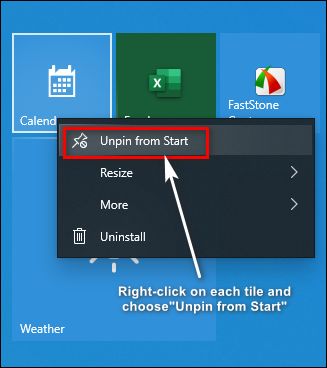 Right-click on each tile and choose "Unpin from Start". This will remove the tile but won't remove the program or app from the Start menu. If you have a lot of tiles, this will take some time, but if you want a sleeker Start menu, it will be worth it!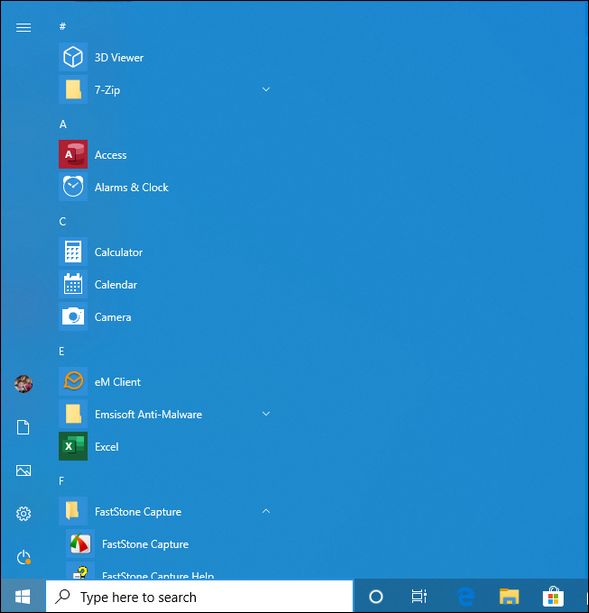 With all the tiles removed, you can now resize your Start menu. Hover the mouse cursor over the right edge until you see the mouse pointer turn into a double arrow. Then drag the right edge as far to the left as you can.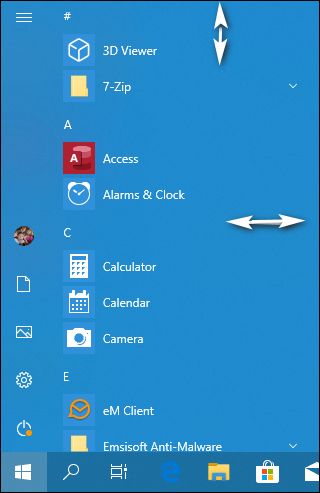 You can make your Start menu shorter too. Hover the mouse cursor over the top edge of the Start menu and drag the top edge down until you have the menu the height you want it.
As you can see below, it looks a lot more like the old Windows 7 start menu, with just a scrollable list of apps and programs.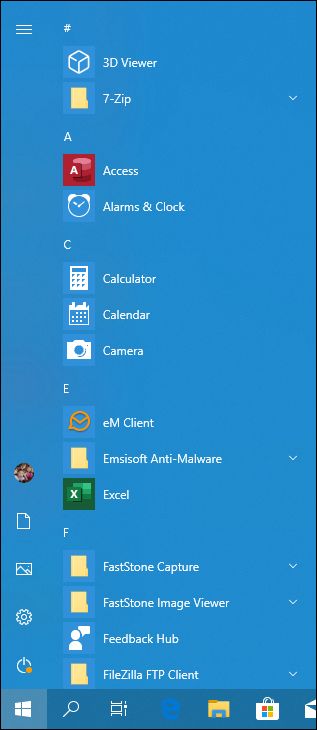 All the items in the Windows 10 Start menu are in alphabetical order. If you want to go from the programs starting with the letter A to say programs starting with the letter V, you can do that quickly and without scrolling through the entire menu.  Just click on a letter, any letter, and a box like the one in the screenshot below will appear.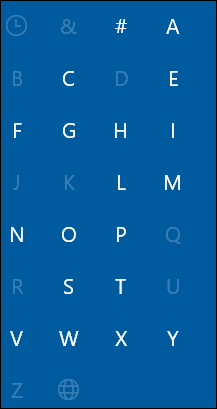 Then all you need to do is just click the first letter of the program or app you want to open. For example, let's say you want to open VLC Media Player. Click on the letter V and your Start menu will jump right to the V section. It's easy.
Now you know how to tweak your Windows 10 Start menu to make it just the way you want it.