What's Going to Take the Place of Flash?
As you may have heard,  most modern browsers will stop supporting Adobe Flash by the end of  2020. And many of you who play online games or use sites that are Flash-heavy are wondering what's going to happen after Flash is no longer supported.
Flash paved the way on the web for rich content, gaming, animations, and media of all types, but there is a flipside too – it's a well-know vector for malicious files, malware, PUPs and worse. It seems like Adobe was always issuing patches to fix vulnerabilities in Flash.
With all the problems and maladies Flash has brought to users and developers, the only solution was to end support for it. Apple has already ended Flash support – its Safari browser will not display Flash.
Adobe announced the end of support for Flash on July 25, 2017.  Google's latest version of Chrome will not support Flash without user intervention – and it announces via a message displayed under its toolbar that its support for Flash will end in December 2020. Microsoft Edge, Edge Dev, Internet Explorer, and Firefox will also end support for Flash at the end of 2020.
Welcome HTML5
App and Web developers have known for a long time that Flash would no longer be supported after December 2020. But as many of you who play games online know, a lot of game sites are still using Flash. The onus is on the curators to get with the times, get rid of Flash and use HTML5  – along with JavaScript (not the same as Java applets) and CSS3  to replace flash.
All modern browsers support CSS, JavaScript, and HTML5. HTML5 is an updated version of the programing language called HTML on which the Web was built.  According to Techtarget…
HTML 5 is a revision of the Hypertext Markup Language (HTML), the standard programming language for describing the contents and appearance of Web pages.

HTML5 was developed to solve compatibility problems that affect the current standard, HTML4. One of the biggest differences between HTML5 and previous versions of the standard is that older versions of HTML require proprietary plugins and APIs. (This is why a Web page that was built and tested in one browser may not load correctly in another browser.) HTML5 provides one common interface to make loading elements easier. For example, there is no need to install a Flash plugin in HTML5 because the element will run by itself…
In other words, HTML5 (along with a little help from its friends, JavaScript and CSS3) will replace Flash in that it allows for rich content, gaming, animations, and media of all types…  but without any browser extensions or plugins and sans the vulnerabilities that have long plagued Adobe Flash.
Although all modern browsers support HTML5 by default, some browsers support it better than others. If you want to see how your favorite browser does with HTML5, take a look at this page.
I use Chrome (and so do most of you). This is how Chrome handles HTML5 compared to other browsers.
A perfect score is 555, but no browser posts a perfect HTML5 score. Chrome scores the highest at 535 and Opera is second scoring 518. Edge and Firefox are neck and neck. Internet Explorer is not considered a modern browser and it does not fare well on the test scoring only 312.
Using Edge Dev? If you're using Edge Dev, you shouldn't be surprised to learn that it scores the same as Chrome.  Edge Dev is built on the Chromium browser.
There is nothing Flash can do that HTML5 cannot. Here are a couple of examples HTML5 game sites look very much like their Flash counterparts. No browser plugins or extensions are needed with HTML5, so you can play these games on any modern browser, even Safari.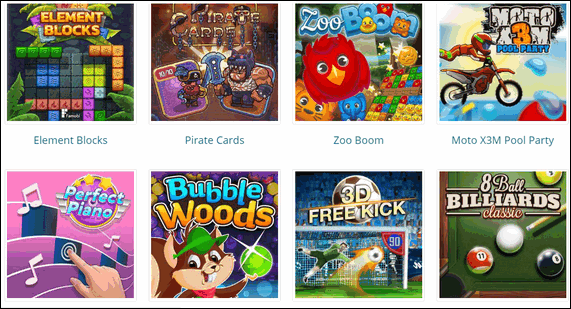 https://www.crazygames.com/t/html5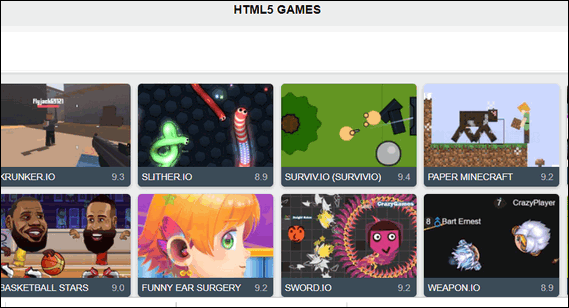 So, me mateys, if you're concerned about the demise of Flash, there's no need to worry about your favorite Website being left in the lurch when support for Flash ends at the end of 2020.  Your favorite games and Flash sites have no choice but to move forward into the Flashless age which begins bright and early in 2021.