Windows 10 Start Menu – From A to Z
This tip works with Windows 10 Creators Update (version 1703), Fall Creators Update (version 1709) and newer.
Open your start menu and you'll probably see your list of programs beginning with programs whose names start with the letter "A" (or a number). Let's say you want open Windows Accessories from your start menu. How are you going to get there? Are you going to scroll down to the W's? Nah… here's a quicker way:
Click the start button and open your start menu. Click the letter "A". Go ahead – click it.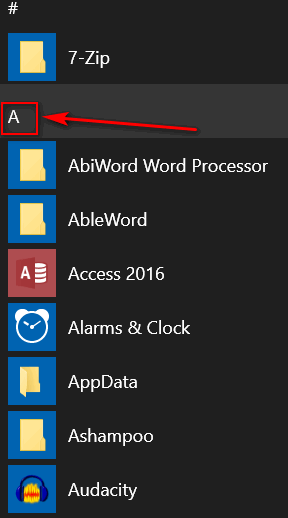 You'll see an alphabetical menu appear. If you want to go directly to the W's on your start menu, click on W.
As soon as you click a letter, the start menu automatically advances to that section of the start menu. In this example, I wanted to go to Windows Accessories, so I clicked "W". And voila! There I am in the W section of my start menu. No scrolling… no kidding.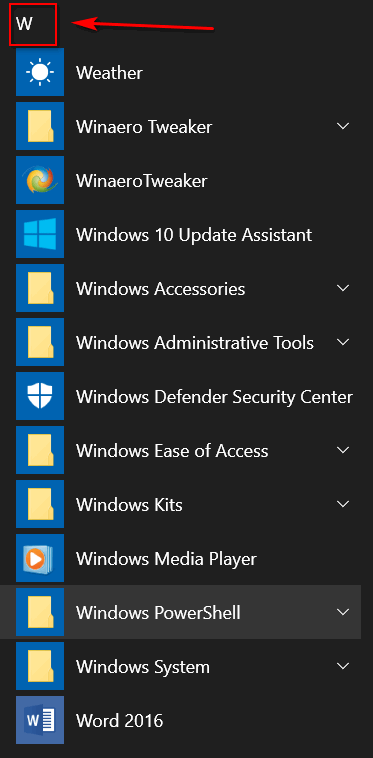 You can go from A to Z without scrolling through your start menu. Heck, you can even go from # to Z!