Windows 11 – File Explorer and the Settings App
Again, this is a reminder to all of you using Windows 10. Windows 10 is not going away. Microsoft is not abandoning it. Windows 10 will be supported and updated until October 14, 2025. That's over four years from today. In computer terms – that's a long time.
After playing around with and using Windows 11 for a week now, I must admit I am beginning to really like it.  At least what I've seen so far. It's fast, responsive, and I like the fresh look. There are some things I don't like about it, for instance, File Explorer has no easy way to copy and move files as Windows 10 did. But luckily, you can still add "Copy to/Move to" to the right-click menu, just like you could do on Windows 10.
And I'm not a fan of the laborious way of choosing default apps in Windows 11 – but it's not as bad as I once thought. And we'll get to that in a minute. I am hoping Microsoft's magicians are busily working to make it easier to set default apps in Windows 11.
Windows 11 File Explorer
File Explorer in Windows 11 is a departure from File Explorer/Windows Explorer in previous versions of Windows.  With rounded corners and new icons, it looks quite different from the File Explorer I am used to.  Icons for functions not available are grayed out.
Here's a closer look at the new Windows 11 icons.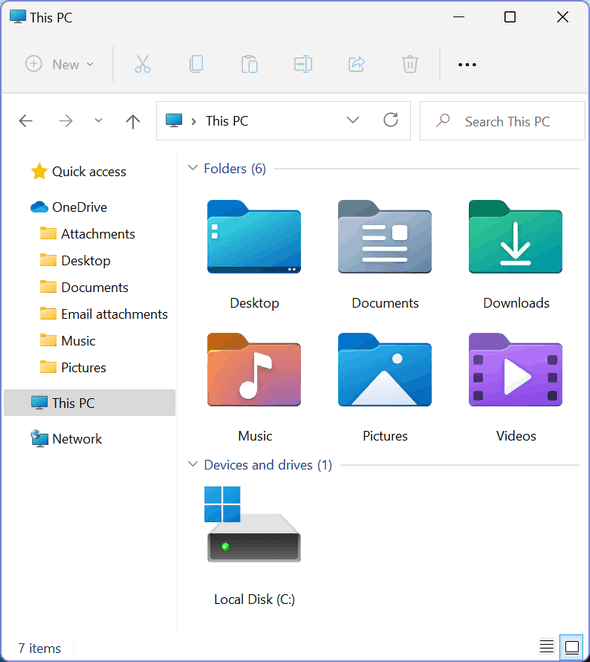 Microsoft has tried to simplify everything in Windows 11, due to their "Mac-envy" I guess. To view File Explorer options, click on the three horizontal dots.
When you open a folder and select a file, the grayed-out icons along the top become usable.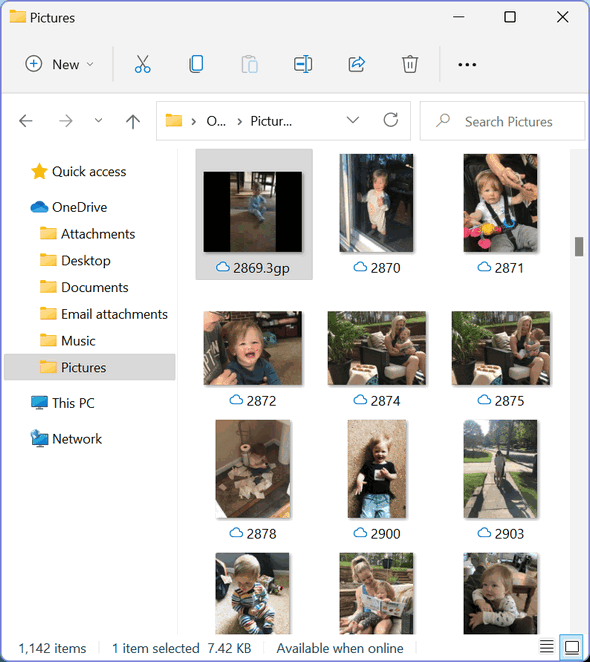 The Windows 11 Settings App
Windows 11 Settings app has new look but the same categories as Windows 10. The banner across the top is more functional. As you can see below, you can rename your PC from the banner.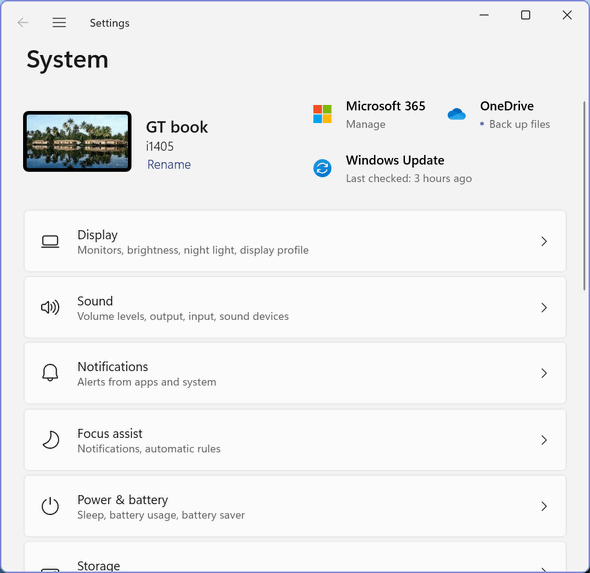 One thing I really like about the Windows 11 Settings app is the new dropdown menu which puts all the categories in a compact list. Just click on the "hamburger icon" (three parallel horizontal lines) to open the list.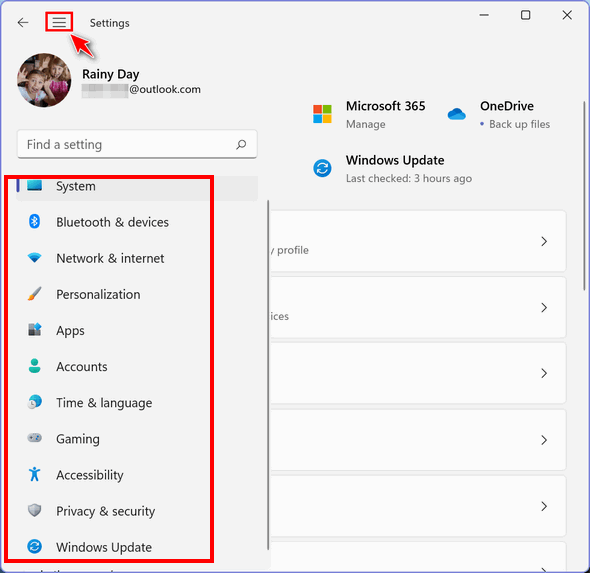 Default Apps in Windows 10
I can guess why Microsoft wants to make it an arduous (but not difficult) process to change default apps. All default apps where feasible are set to Microsoft apps. 
In the screenshot below, you can see that if you want to make Chrome your default browser you have to change all the default file types and link types that are set by default to open in Microsoft Edge. You have a lot of clicking and changing to do.
Here's an example.
I installed a VLC media player on Windows. During setup, VLC asked me to choose the files I wanted to associate with (open with) the VLC media player. I chose to open all audio/video media files with VLC.  But Windows 11 didn't care what I chose when setting up VLC, it had all audio/video media files set up to open with Microsoft's media apps. To make VLC my default media player, I had to click my way through a lengthy list. You can see part of my long and winding journey below.
I'm going to keep an open mind – the version of Windows 11 I am using is still a beta (test) version. The first 'real' version of Windows is still a few weeks away.
So far, I think Windows 11, with a few minor tweaks, just might be the best Windows ever. But would it be enough to make me switch from Windows 10 if I didn't have to do so because of my job? I really don't know. I don't think so.