Clean Up Junk Files Using Windows 10 Storage Sense
This tip is for Windows 10 Version 1803 (and newer)
Windows 10 Version 1803 let's you clean junk and temporary files from your computer without using Windows Disk Cleanup. As Microsoft continues its mission to move everything to "Settings", more and more features are showing up in Settings app.
To use Windows 10 Storage Space to clean up temporary & junk files, open Settings (Windows key + i) and click on System > Storage.
In "Storage" click on "Free up space now" (see screenshot below):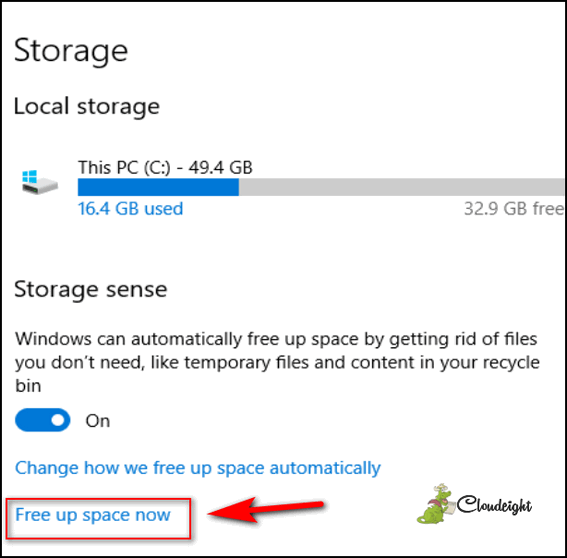 When you click on "Free up space now', you'll see it scanning your hard drive looking for temp and junk files. When it's done scanning you'll see a list of file that it will clean. You can check anything you want to remove or uncheck anything you don't want to remove. Some boxes will be checked by default and all these files are safe to remove.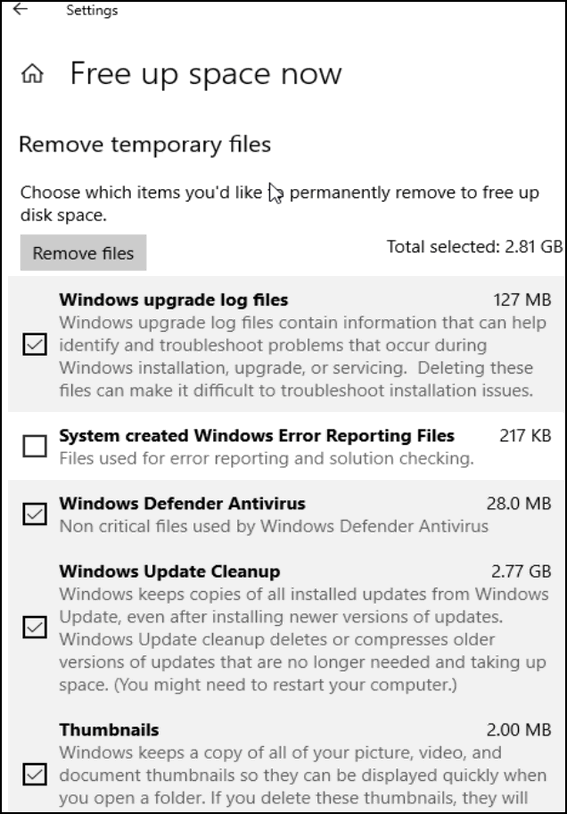 Here are the items that you can remove (clean up) using the Settings > Storage app.
Temporary Internet Files.
Recycle Bin.
Temporary files.
Windows upgrade log files.
Thumbnails.
System created Windows Error Reporting Files.
Previous Windows installations.
Device driver packages.
Delivery Optimization Files.
DirectX Shared Cache.
DirectX Shader Cache
Of course, if you like you can still cleanup files the old way. Type CLEANMGR in taskbar search and press Enter.