Creepy…But True
Let's take a break from computer tips and tricks, whiny computers, bad updates, and so on. Today we're going to feature where computers are taking us – into the land of AI or Artificial Intelligence..
Take look at the faces below. They all have one thing in common, do you know that it is?
So, what do the six faces above have in common? None of them are real. All the faces above were generated by artificial intelligence.
You can generate an unlimited number of computer-generated faces each time you refresh your browser by visiting ThisPersonDoesNotExist.com.
ThisPersonDoesNotExist.com is a website powered by artificial intelligence that will create a random, computer-generated face each time you refresh your browser.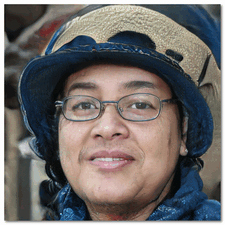 The face the left and all of the faces in the table above are fakes. All are thumbnails of the high-resolution, fake faces created by ThisPersonDoesNotExist.com using AI technology.
We found ThisPersonDoesNotExist.com fascinating, amazing and fun… in a creepy sort of way. Remember, in order to generate a new face, just refresh your browser. TIP: One of the ways you can refresh the page is to press the F5 key.
What do you think?